A diversified and friendly workplace
FET strive to create a workplace that is safe, friendly, respect gender differences and promote equality and provide equal opportunities to all gender and a salary package that is above minimum wage. Once become a permanent employee, salary and promotion will be based on personal capabilities and performances, this will not be bind to age, race, color, gender, sex-orientation and etc. In order for the employees to work in a gender equal environment, FET and ARCOA launched a series of seminars to communicate and explain the Gender Equality Act, and set up Sexual Harassment committee to handle and process complaints and provide a channel for complaints, aiming to provide a healthy, harassment-free, and discrimination-free environment for our employees.
Employee Structure Overview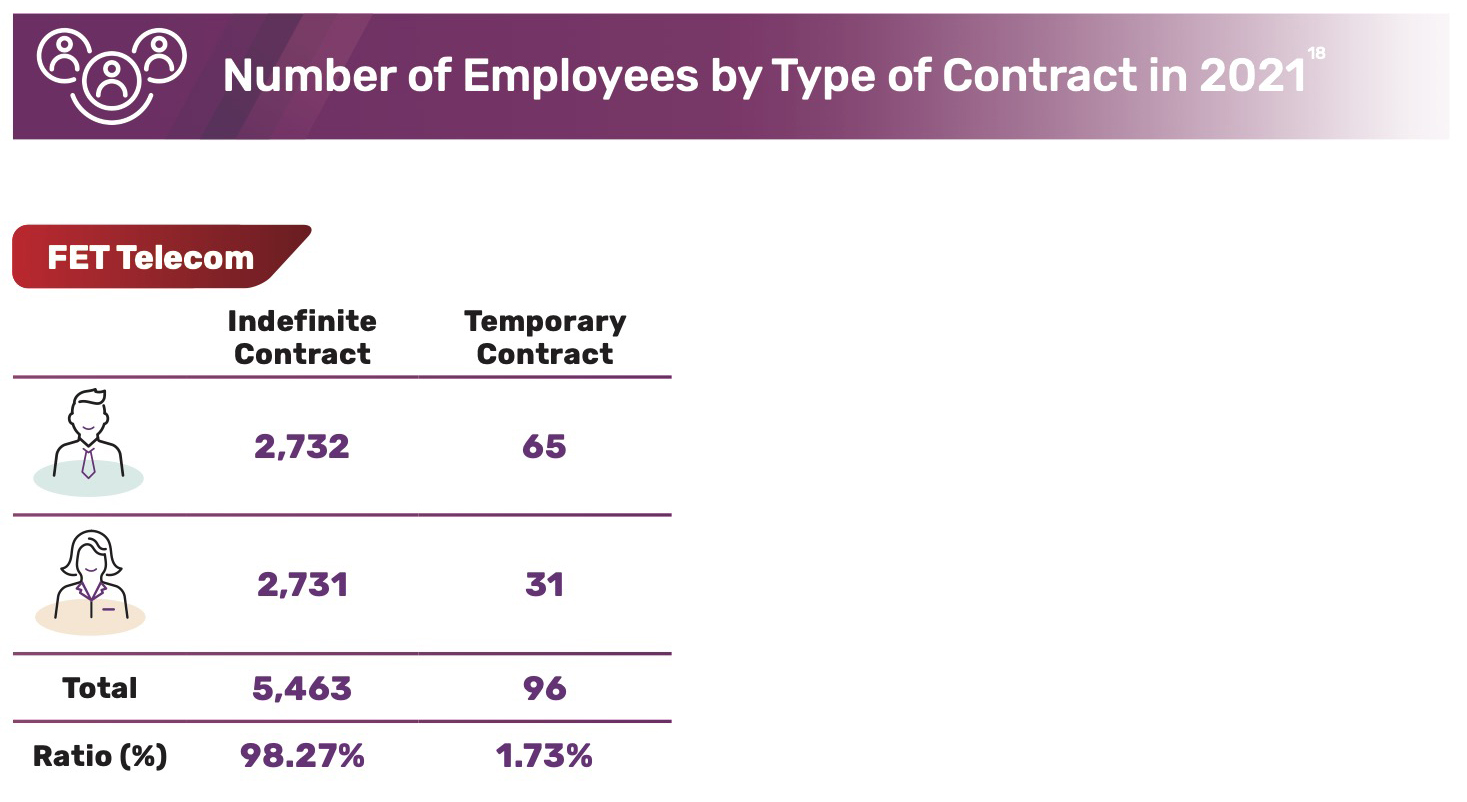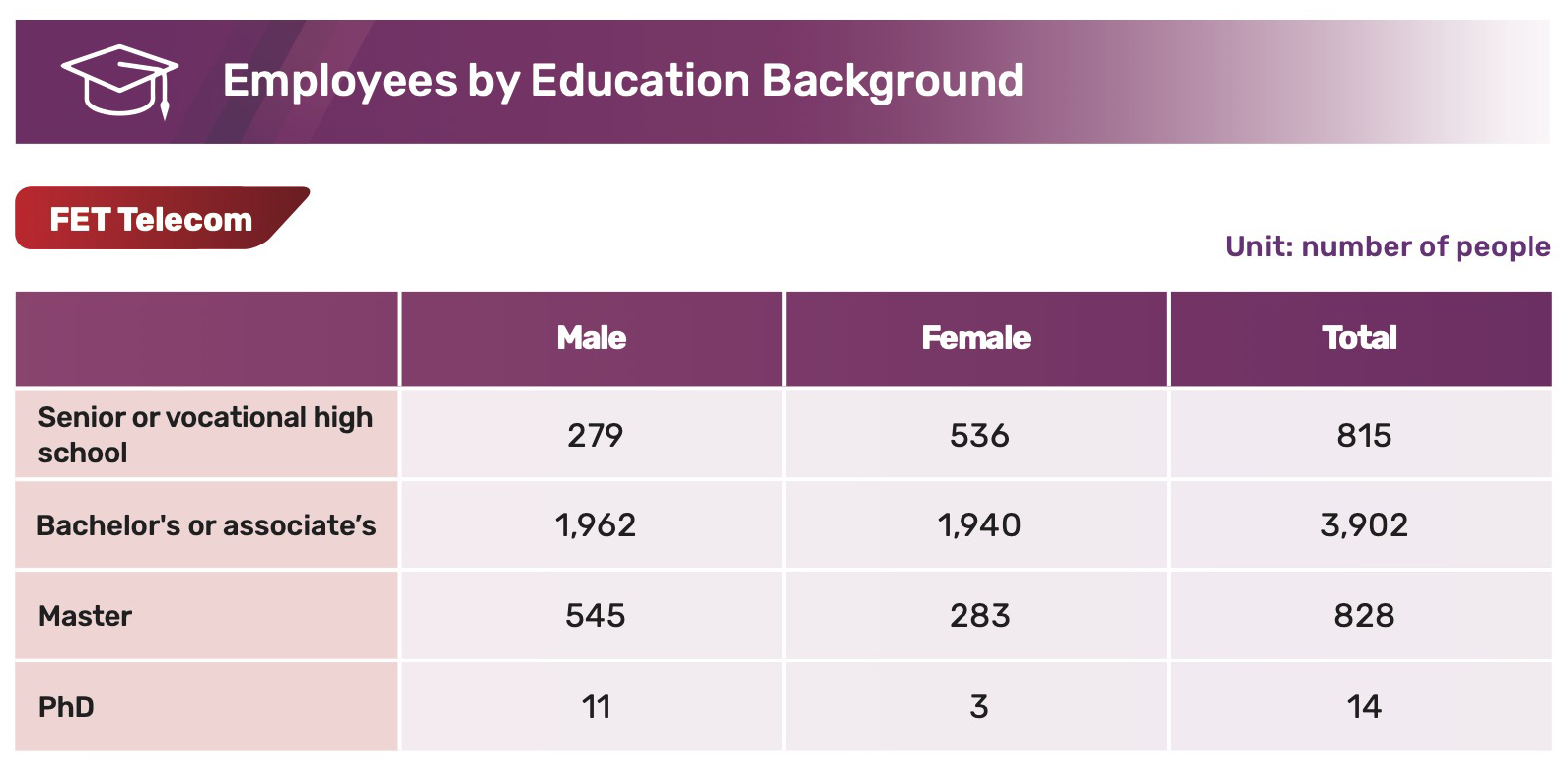 Providing equal opportunities for the disabled
To help employees relive work pressure - employee LOHAS, creating happiness at work, and increase job opportunities for the disabled. We have launched massage services by the visually impaired at the corner of our offices and during dedicated session on Mondays - Fridays. The massage zone, provides free massages to our employees and it was well received. Approximately 22,506 persons have enjoyed these massage therapies in 2020.
Diversified Communication
In FET, we put a great importance on employee communication. It helps employment relations, create an equal and a transparent communication culture. We provide multi-channel communication to ensure employee's rights are protected.


Harmonious Workplace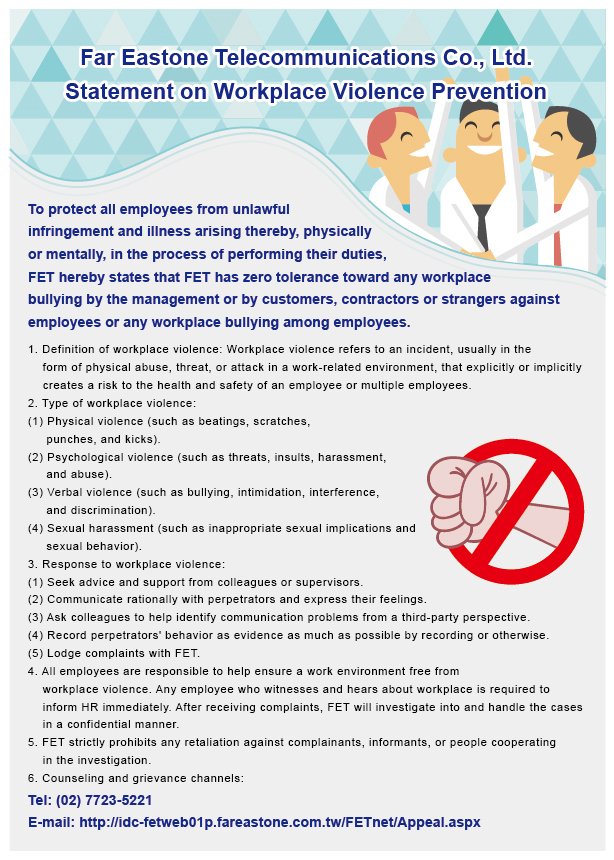 Anti-discrimination and Harassment Policy
Sexual Harassment Prevention Measures, Complaints, and Punishment Guidelines