Engagement
At FarEasTone(FET), we believe that a good labor management, a multidimensional training framework and a thorough employment benefit policy would boost the sense of achievement at the workplace, and a sense of belonging with the company and enhance the cohesiveness of the team and strengthen the organization which supports efficiency and productivity. And at FET, we have always aimed to create " Engagement" through providing equal opportunities, excellent employee benefits and a diversified workplace. Hoping to become "the Best Employer".
Our Core Value
" Care, Trustworthy, Agile, Innovative and Collaborative" are the core values and " FIT, Transform and to Grow" are the spirits we adhere to in order to remain agile and flexible in this fast paced environment and embrace any digital transformation opportunities.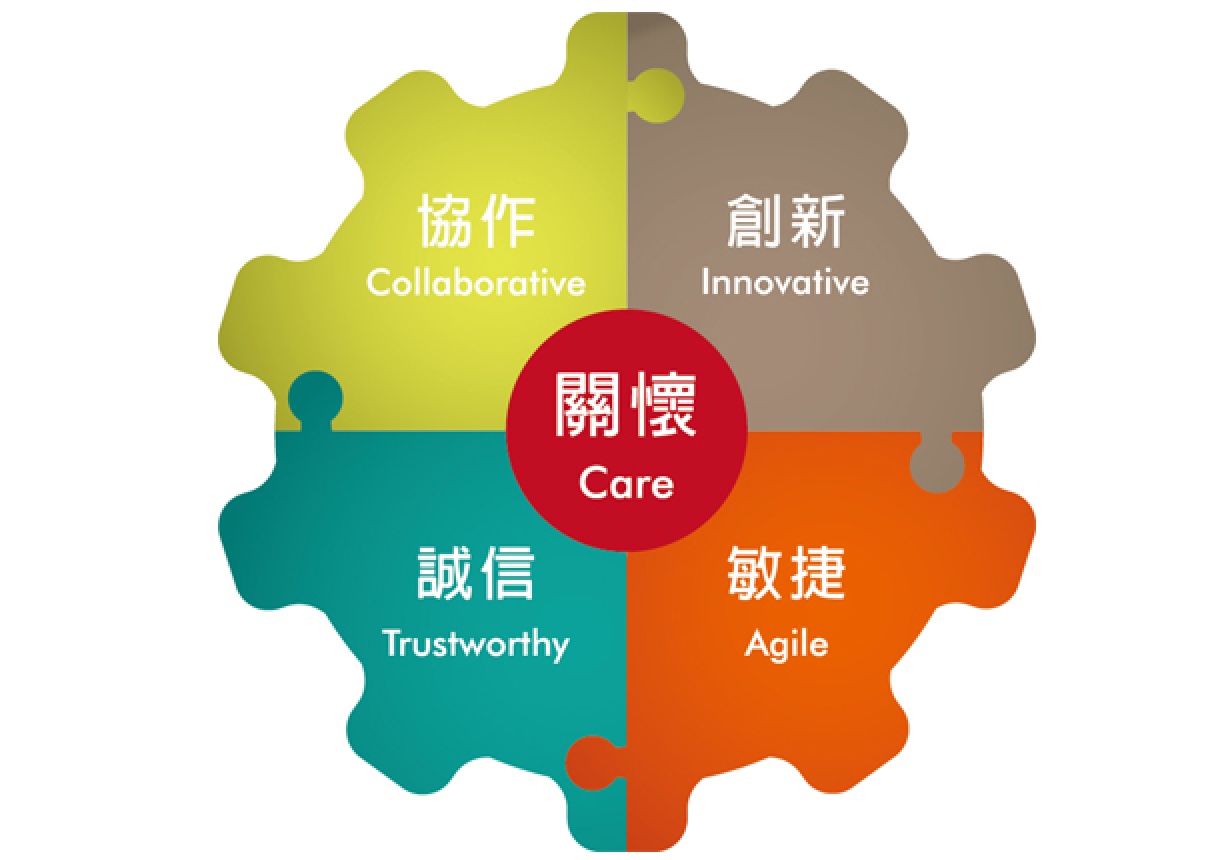 Our Goal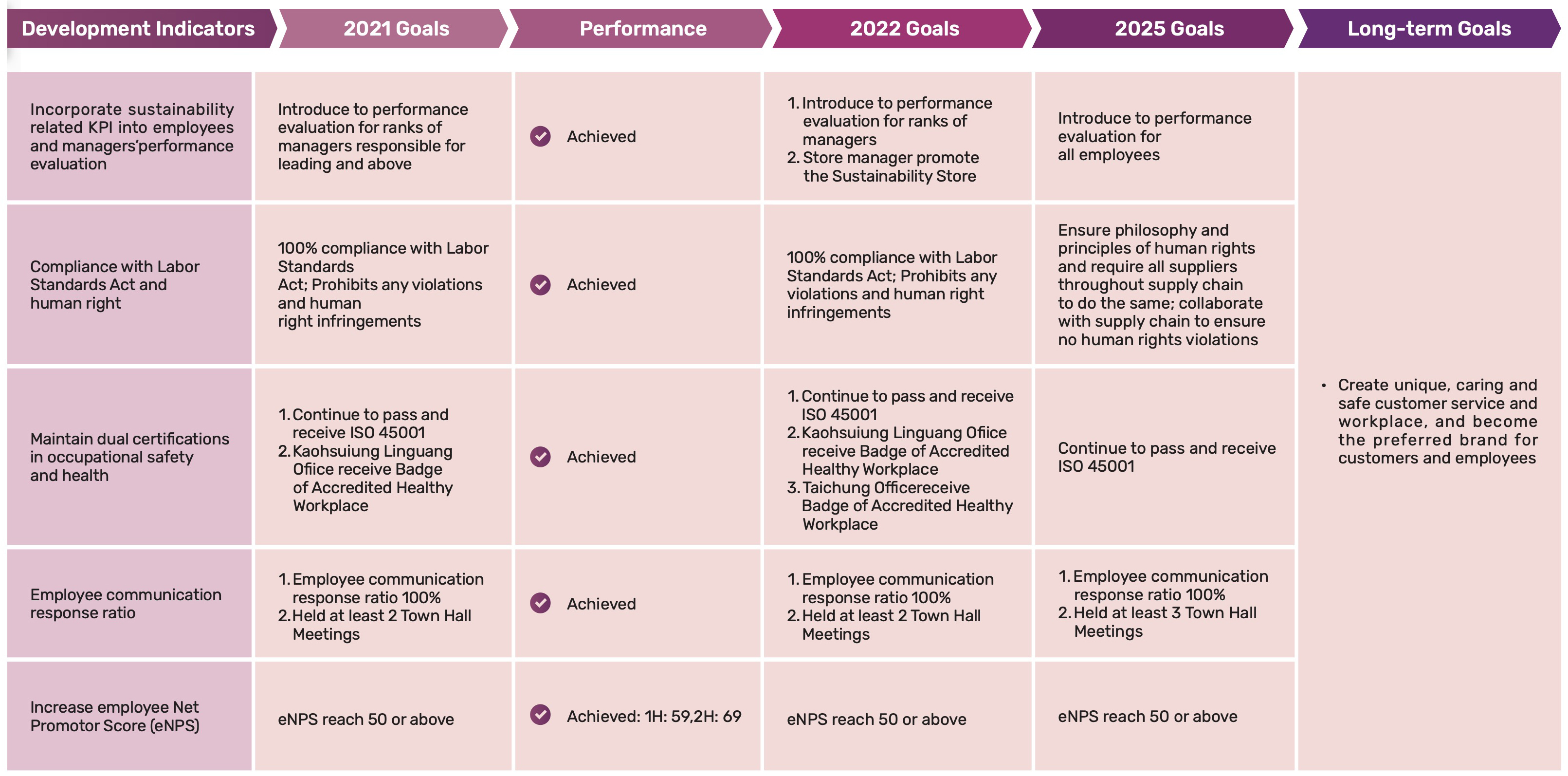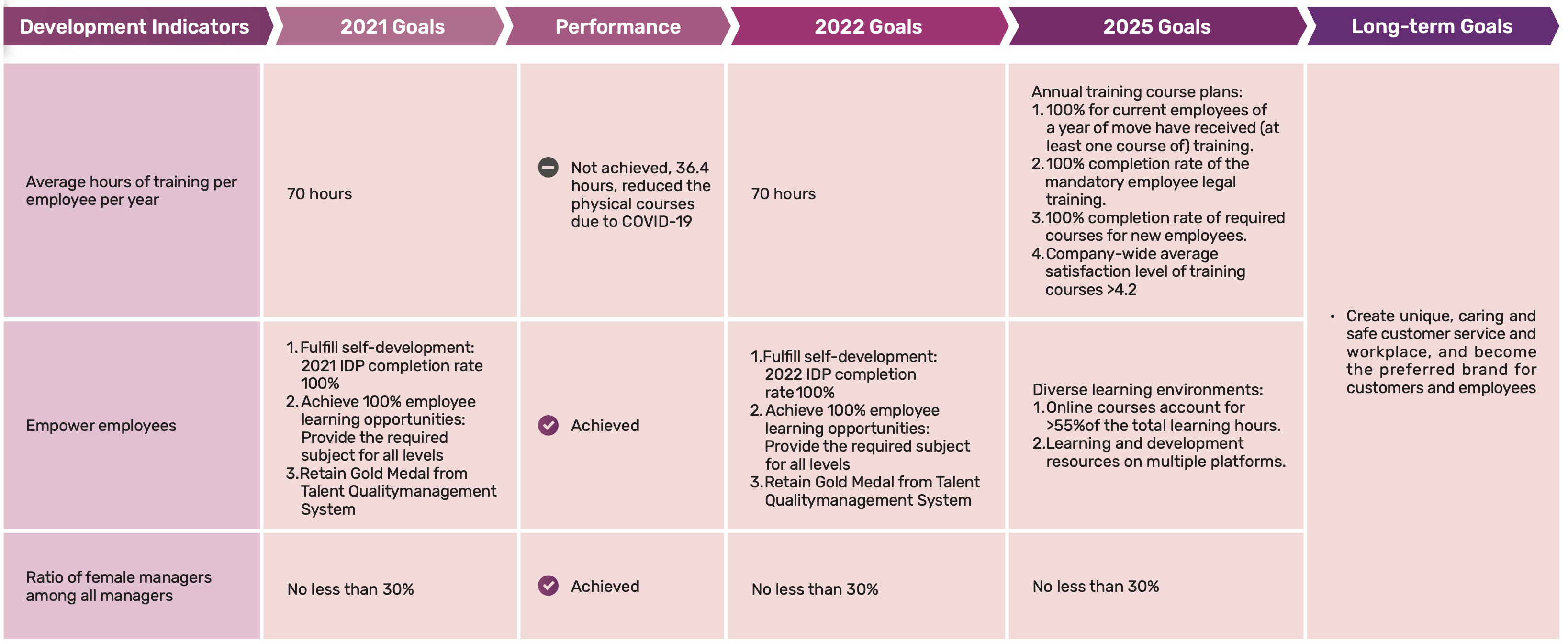 Strategically recruit, develop and manage telecommunication talents from various background and shape an Engagement working environment that is the leading and full of potential in the industry.
Protect employee's basic human rights and demand the same commitment from our suppliers. Abolish any behavior which violates and is against human rights
Provide a multi-channel communication which protects employee's freedom of speech and we reached 85% employee satisfaction
Support employee's career path advancement by providing opportunities for personal growth
Introduce sustainable developments into review of KPI performance management with a 100% promotion
Manpower and productivity growth in innovative area
Highlights and Achievements
Over 98.35% of employees are domestic citizens with indefinite contracts
On average, each FET employee receives 13.3 hours of training and the total training cost of NT $495,500.
Received ISO 45001: 2018 and CNS 15506: 2011 (TOSHMS) Occupational Safety and Health Management System standard certification
"Weight Loss Competition" has held for four consecutive years. Over the past three years, 2,450 contestants have completed the challenges and lost 4,288 kilograms
Arcoa received Bronze Medal for Talent Quality-management System (TTQS) evaluation from Workforce Development Agency, Ministry of Labor
Received "Taiwan iSport" designation from Sports Administration, Ministry of Education