Health and Safety
A Safe Workplace
FET has a "Labor Health and Safety Committee" (LHS Committee) and a dedicated occupational health and safety unit, which seek to improve the workplace environment and to ensure the safety of employees.
The LHS Committee comprises of 18 members, including 9 labor representatives, accounting for 50% of the committee's membership. The LHS Committee meets quarterly and proposes an occupational health and safety management plan and automatic inspection plan. It also discusses, investigates, and analyzes relevant occupational hazards and reviews improvements in occupational health and safety to implement hazard prevention communication and management measures. In addition, the LHS Committee also actively advocates hazard prevention awareness to employees and contractors. 104 rounds of various occupational health and safety training were held in 2021 to 6,309 participants. Meanwhile, the Company also established the "Health and Safety" website to disseminate information on hazard prevention and strengthen employees' awareness on preventive measures.

FET is also committed to providing a hazard-free work environment to all employees and stakeholders. FET headquarter building implemented Occupational Safety and Health. Management System in 2018 and passed ISO 45001:2018 and CNS 15506: 2011 (TOSHMS) Taiwan Occupational Safety and Health Management System certification in 2019. FET also passed the review in 2021.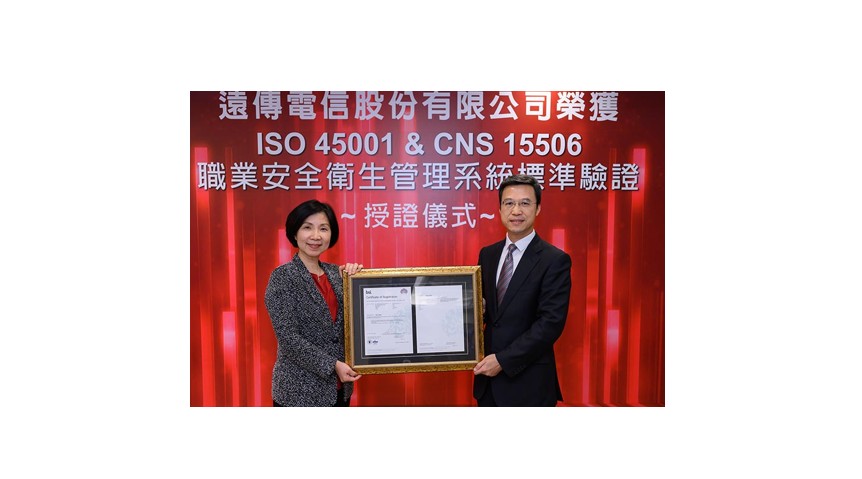 Occupational Health and Safety Policy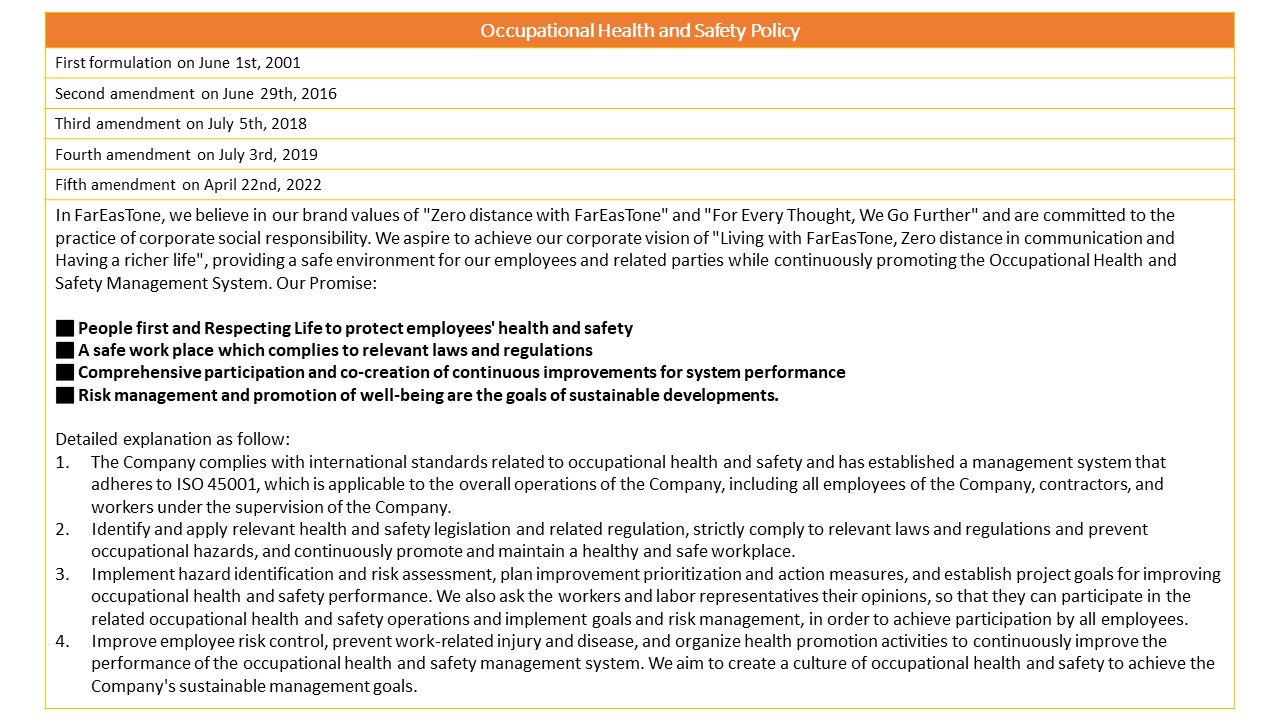 Healthy Environment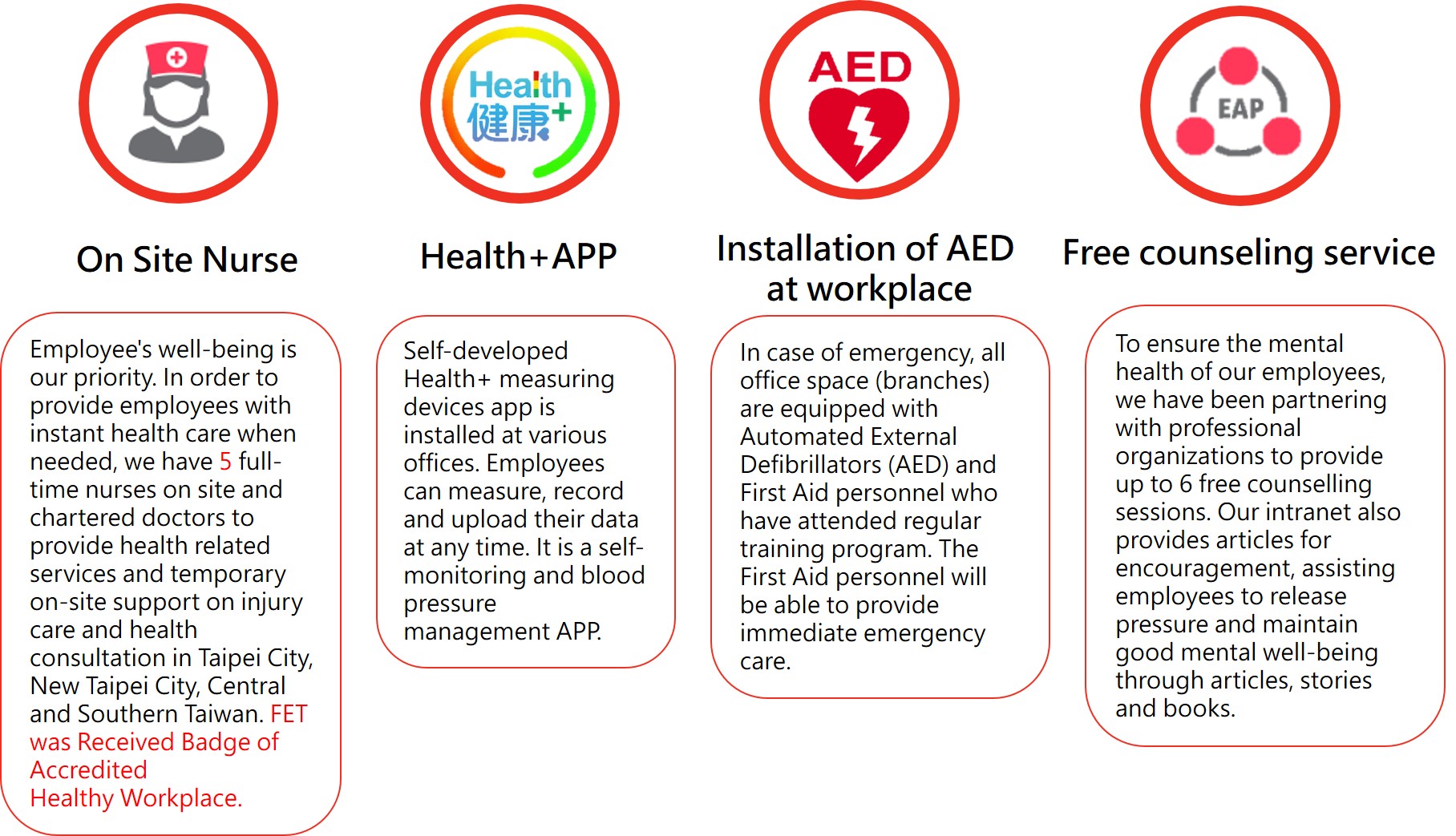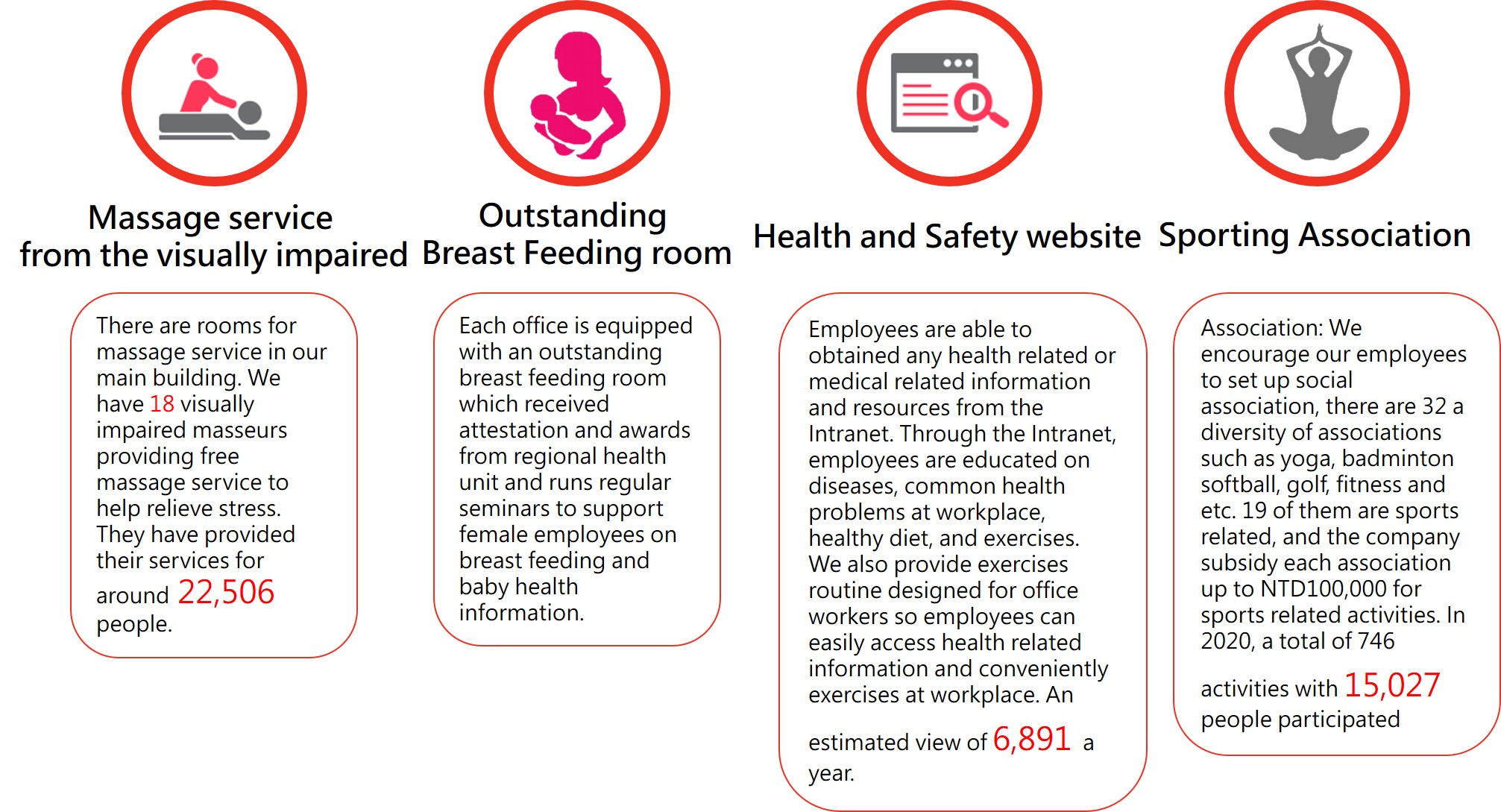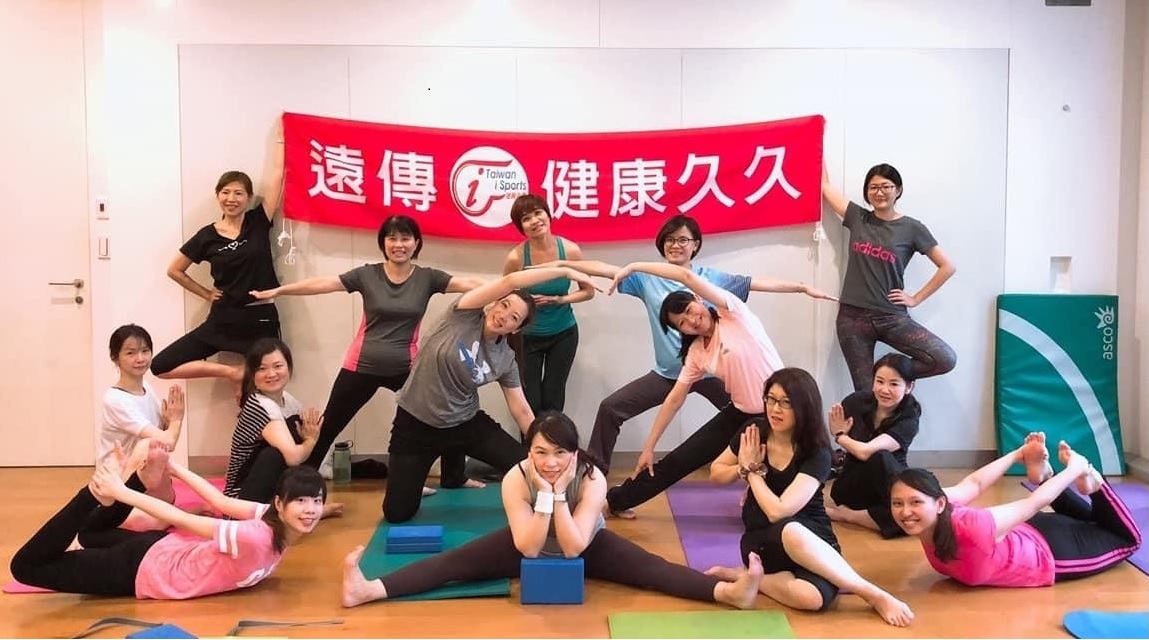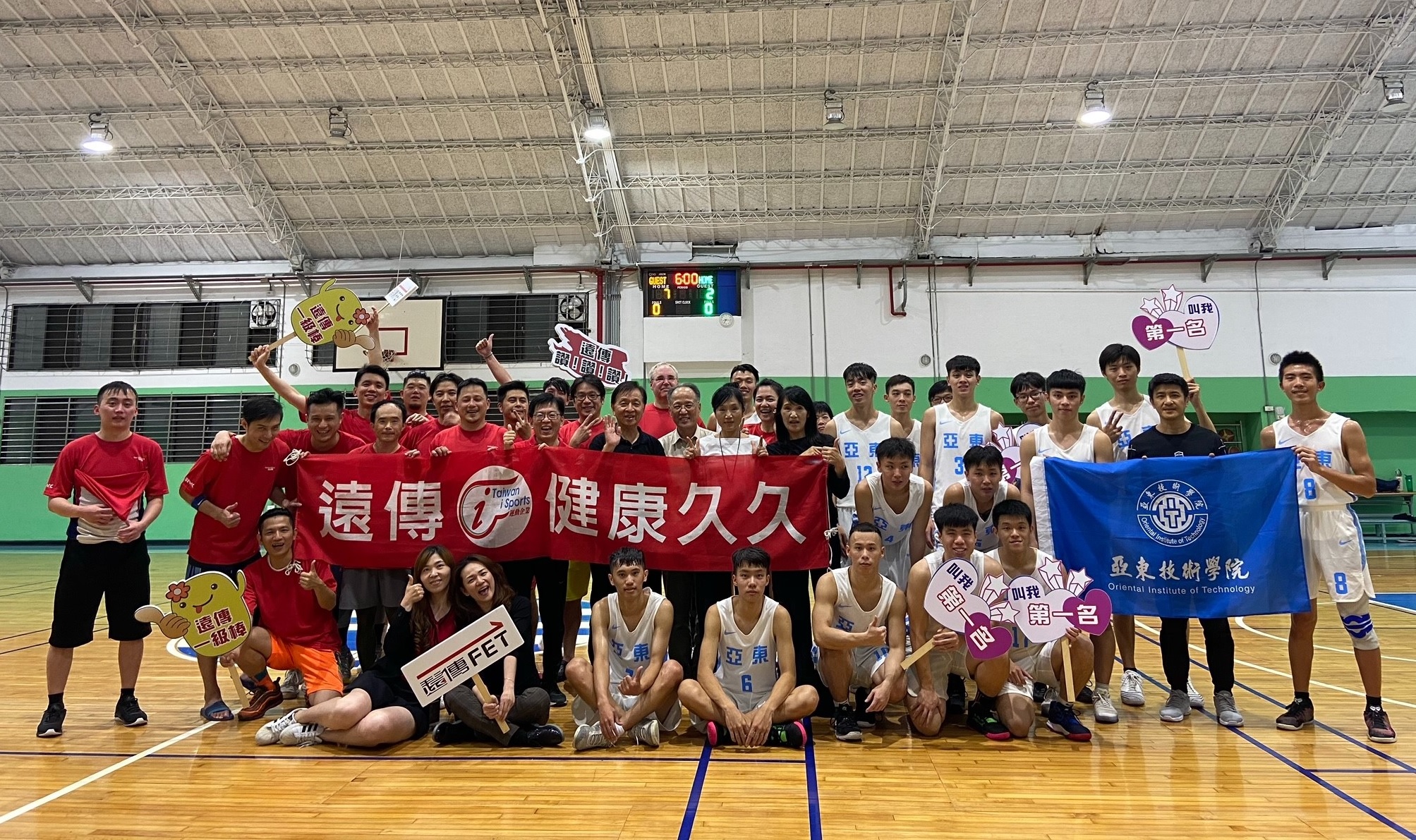 Health Management Services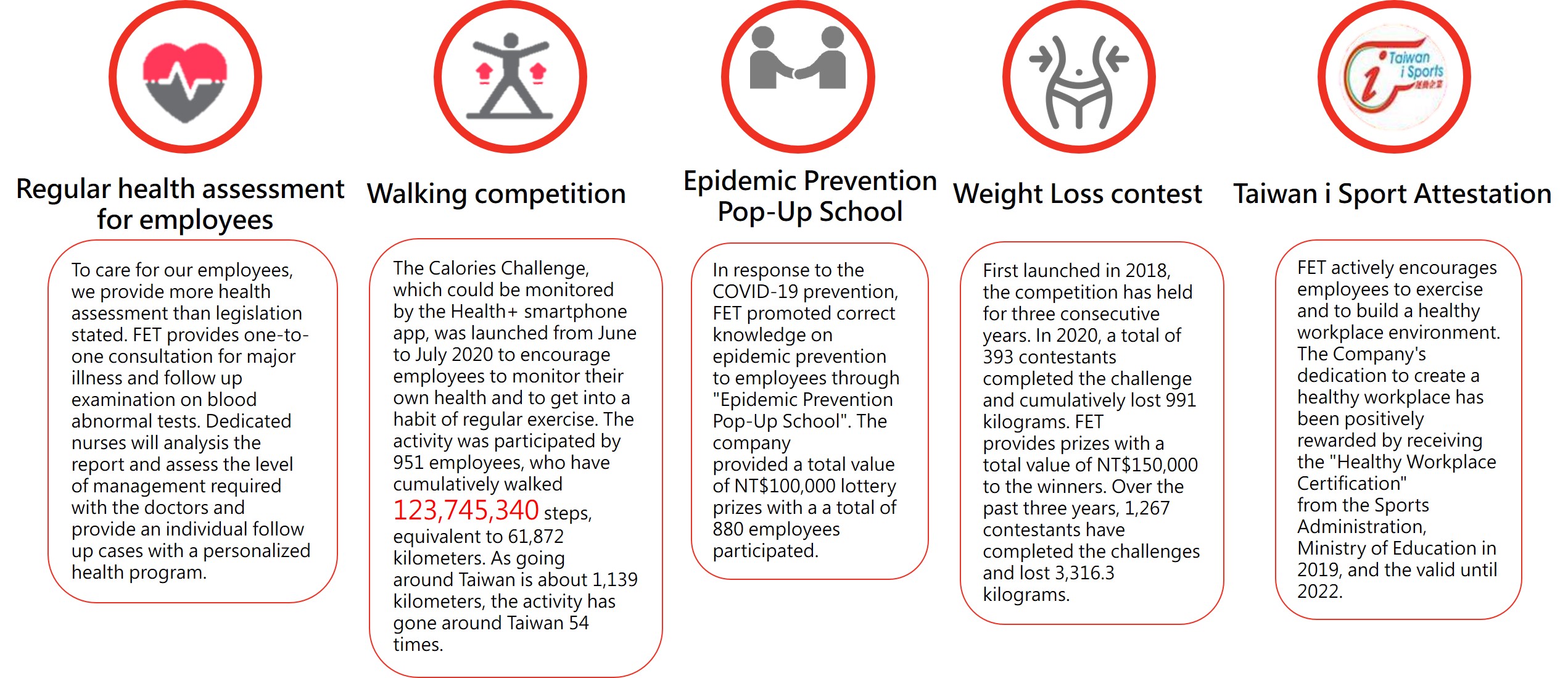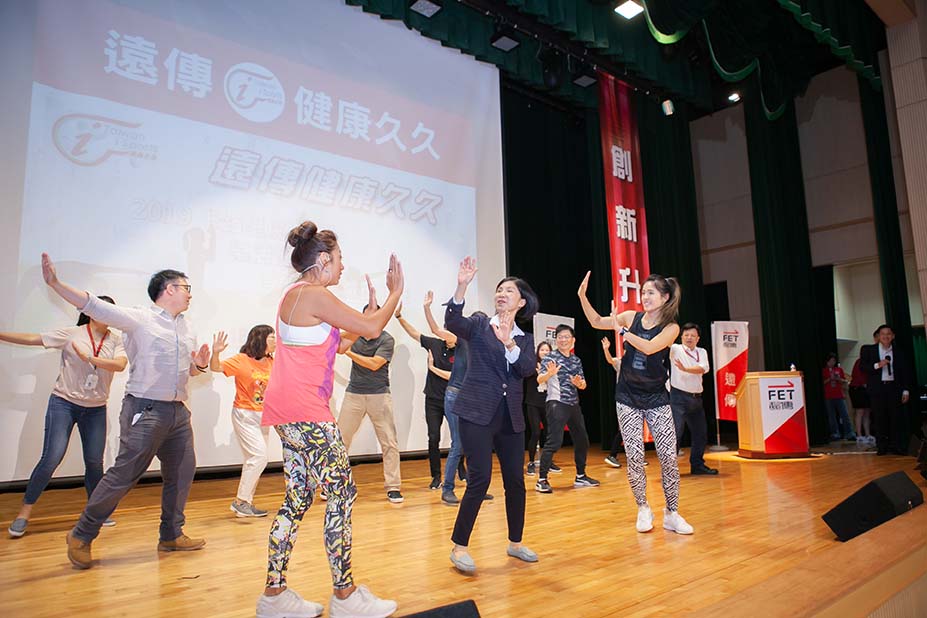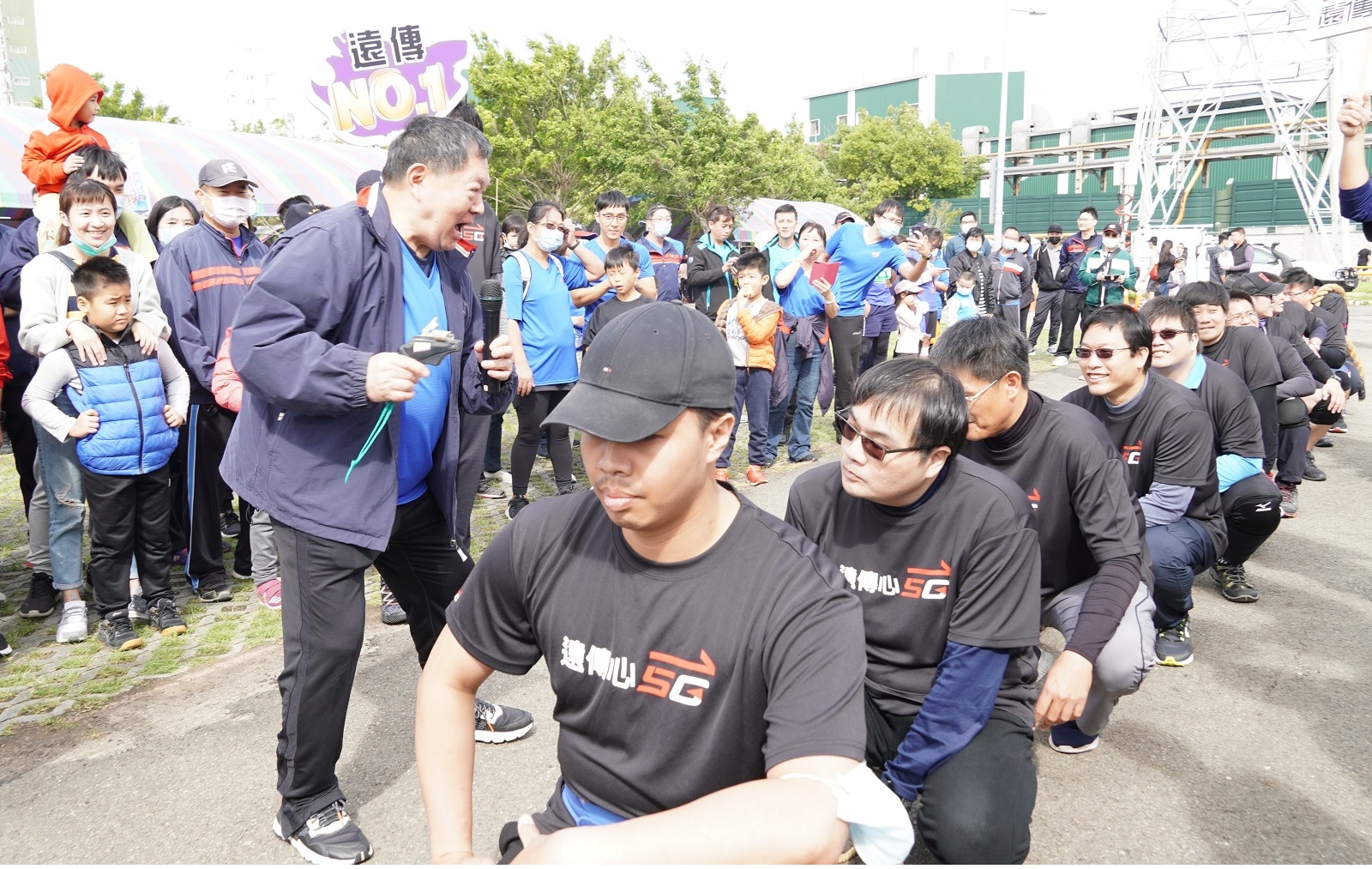 Important Awards for Health and Safety
Receive Badge of Accredited Healthy Workplace since 2016
FET actively encourages employees to exercise and to build a healthy workplace environment. The Company's dedication to create a healthy workplace has been positively rewarded by receiving the "Healthy Workplace Certification" from the Sports Administration, Ministry of Education in 2019
"High quality breast feeding room" attestation issued by Department of Health, Taipei City Government
Flexible and Smart Environment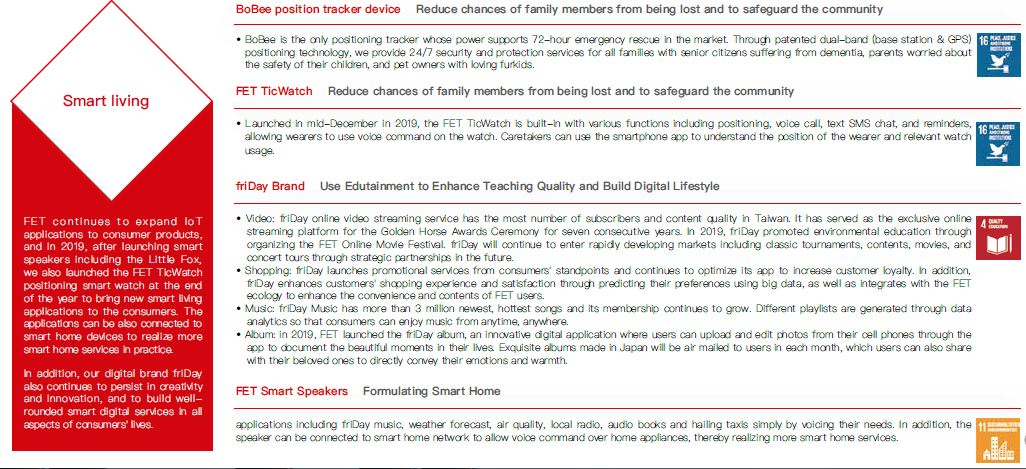 Digital Life in Workplace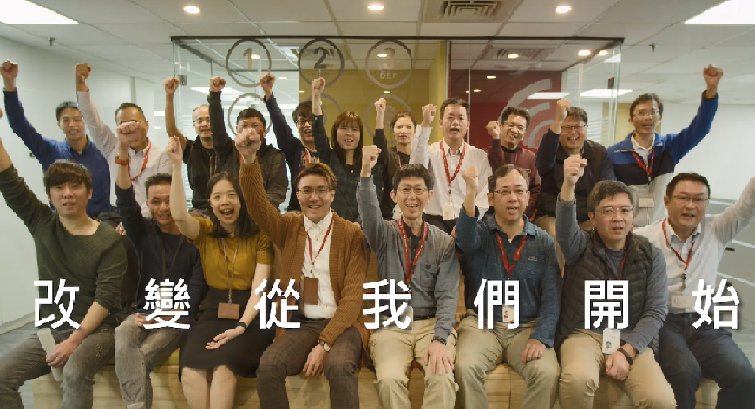 Activity Based Workplace Office
Embrace Wellness, Encourage Mobility, Facilitate Collaboration, Flexibility to Support Growth, Express Innovation are the concepts to create a bright, green and fun digital office environment.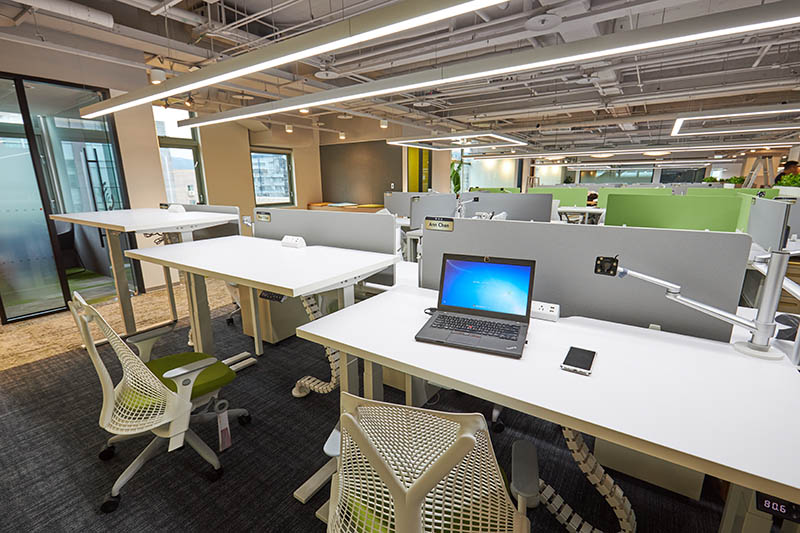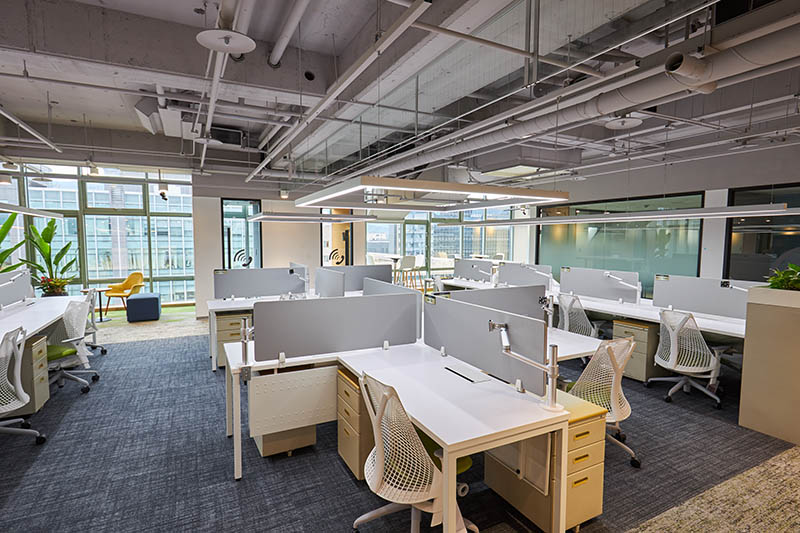 Sitting-out Area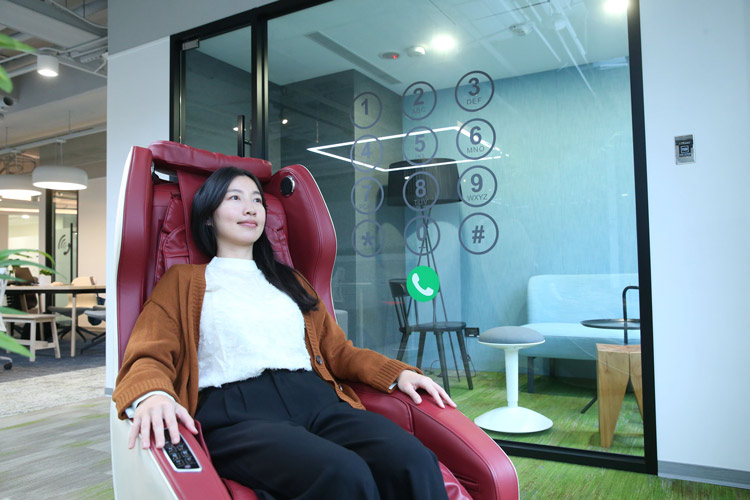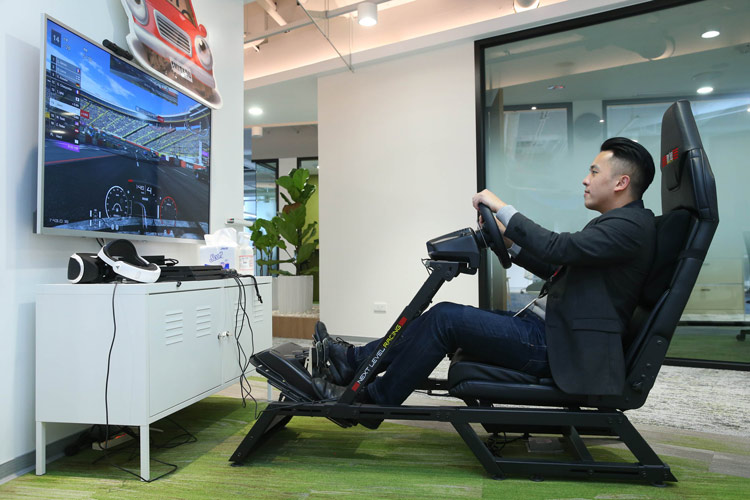 Discussion Area