Health and Safety
A Safe Workplace
With our commitments to Health and Safety at Work, FET has its own "Health and Safety Committee" and dedicated healthy and safety unit to improve and ensure a safe workplace for our employees. FET was awarded 5 times consecutively for "Zero Hazard at Work" by the Occupational Safety and Health Administration of Ministry of Labor.
In 2017, we introduced Occupational Health and Safety Management System (OHSAS 18001) and attained international certification.
In 2018, we introduced in Occupational Health and Safety Management System (ISO 45001), through "systematization" and "PDCA" we continue to improve our working model, and implement healthy and safety management at Work. It was certified by BSI, an external professional standardization body.
FET has a "Labor Health and Safety Committee" ("LHS Committee") and a dedicated occupational health and safety unit, which seek to improve the workplace environment and to ensure the safety of employees. The LHS Committee comprises of 17 members, including 8 labor representatives, accounting for 47% of the committee's membership. The LHS Committee meets quarterly and proposes an occupational health and safety management plan and automatic inspection plan. It also discusses, investigates, and analyzes relevant occupational hazards and reviews improvements in occupational health and safety to implement hazard prevention communication and management measures. In addition, the LHS Committee also actively advocates hazard prevention awareness to employees and contractors. Eleven rounds of various occupational health and safety training were held in 2019 to 1452 participants in 2019. Meanwhile, the Company also established the "Health and Safety" website to disseminate information on hazard prevention to strengthen employees' awareness on preventive measures.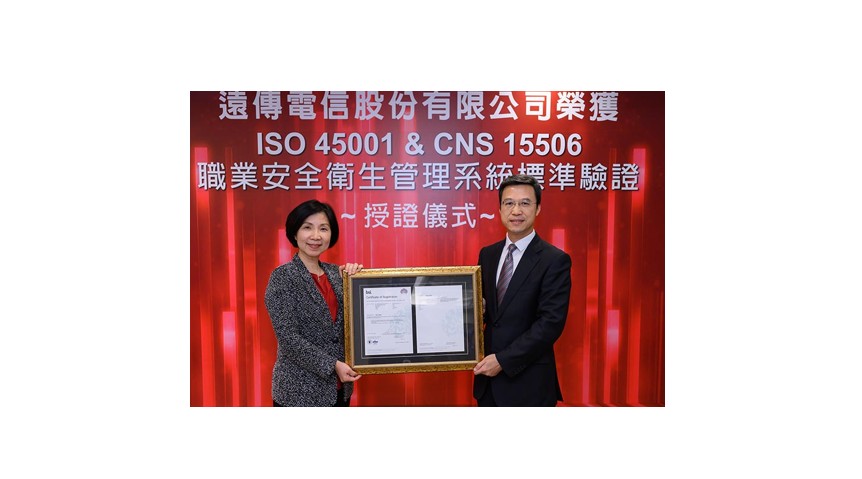 Occupational Health and Safety Policy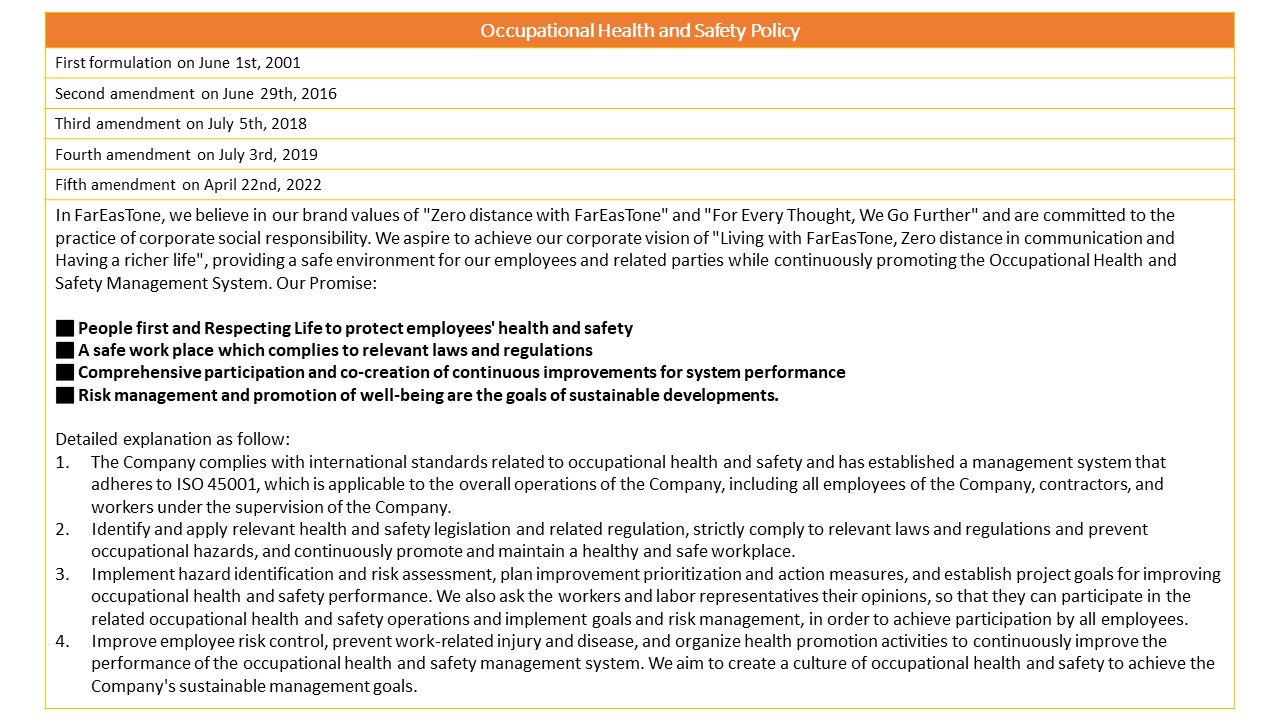 FET Labor Health and Safety Performance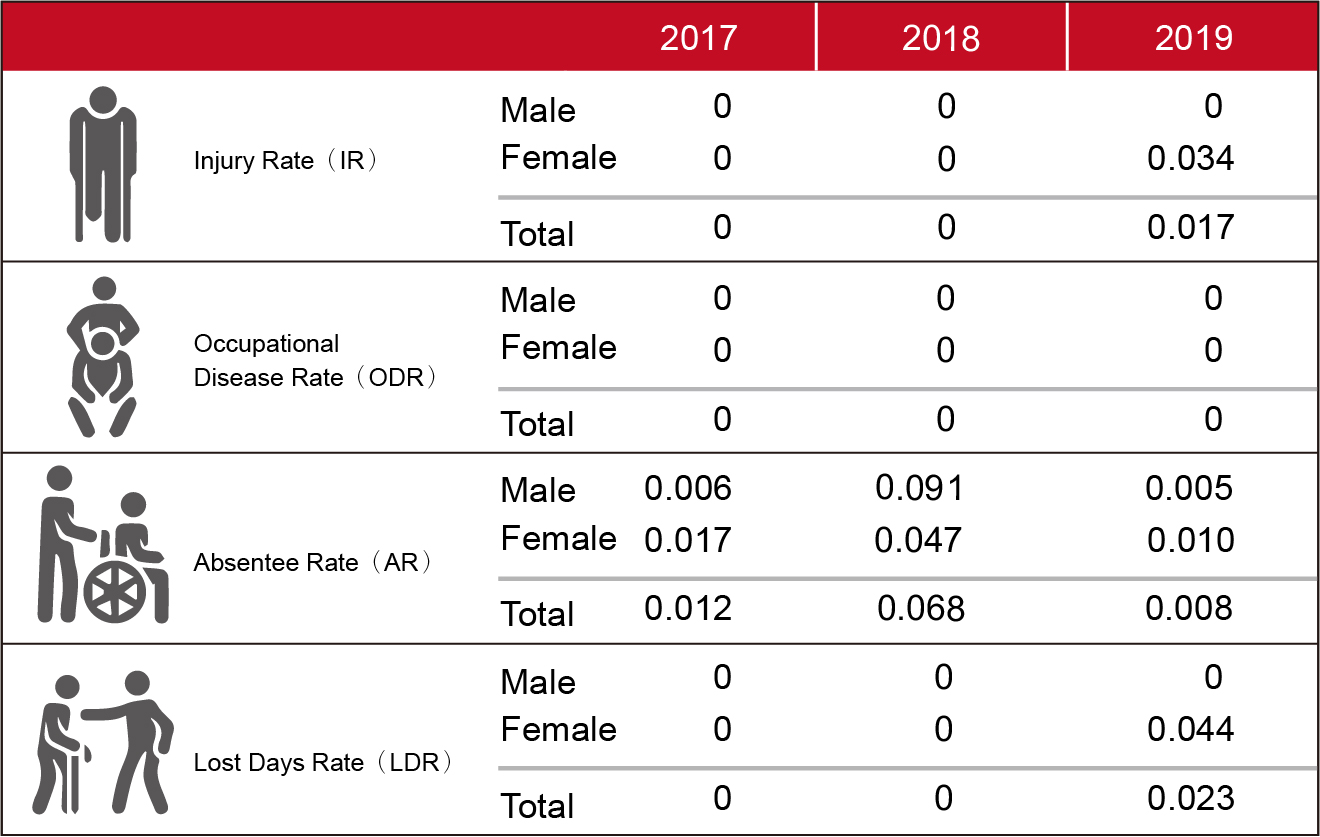 Injury Rate = (injury frequency / total work hours) x 200,000; Note: IR calculations include minor injuries but exclude traffic accidents during journeys to and from work.
Occupational disease rate = (occupational disease frequency/total work hours) x 200,000
Absentee rate = (total days absent/total work days) x 100%; Definition of Absenteeism: Employee is away from duty because they are unable to work (not limited to occupational injury or disease). This includes sick leave and personal leave, but does not include approved holidays, maternity leave and paternity leave and bereavement leave.
Lost days rate = (total lost days/total work hours) x 200,000; Note: LDR calculations don't include traffic accidents during journeys to and from the workplace. The calculation of lost days is based on the number of workdays.
Healthy Environment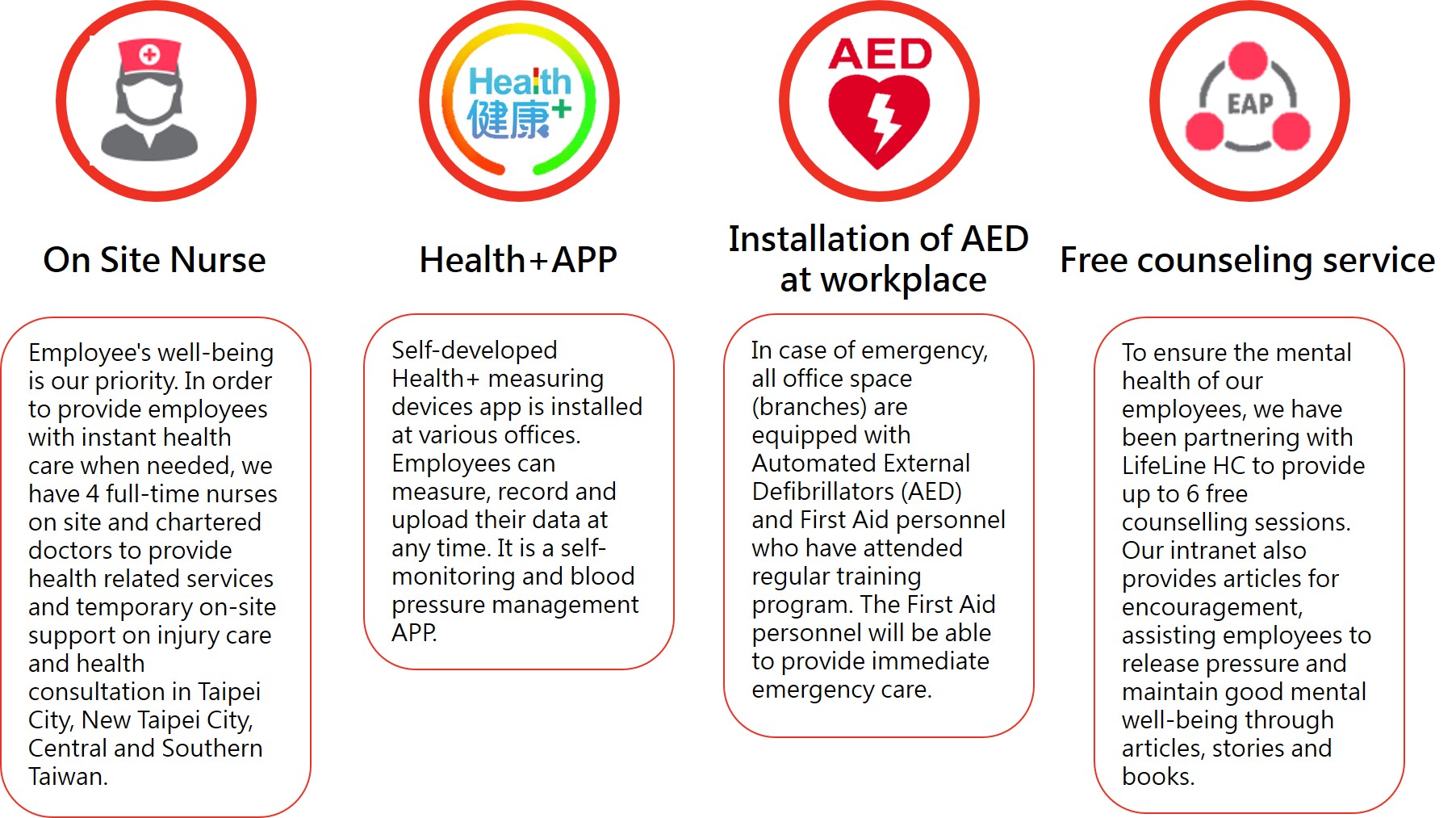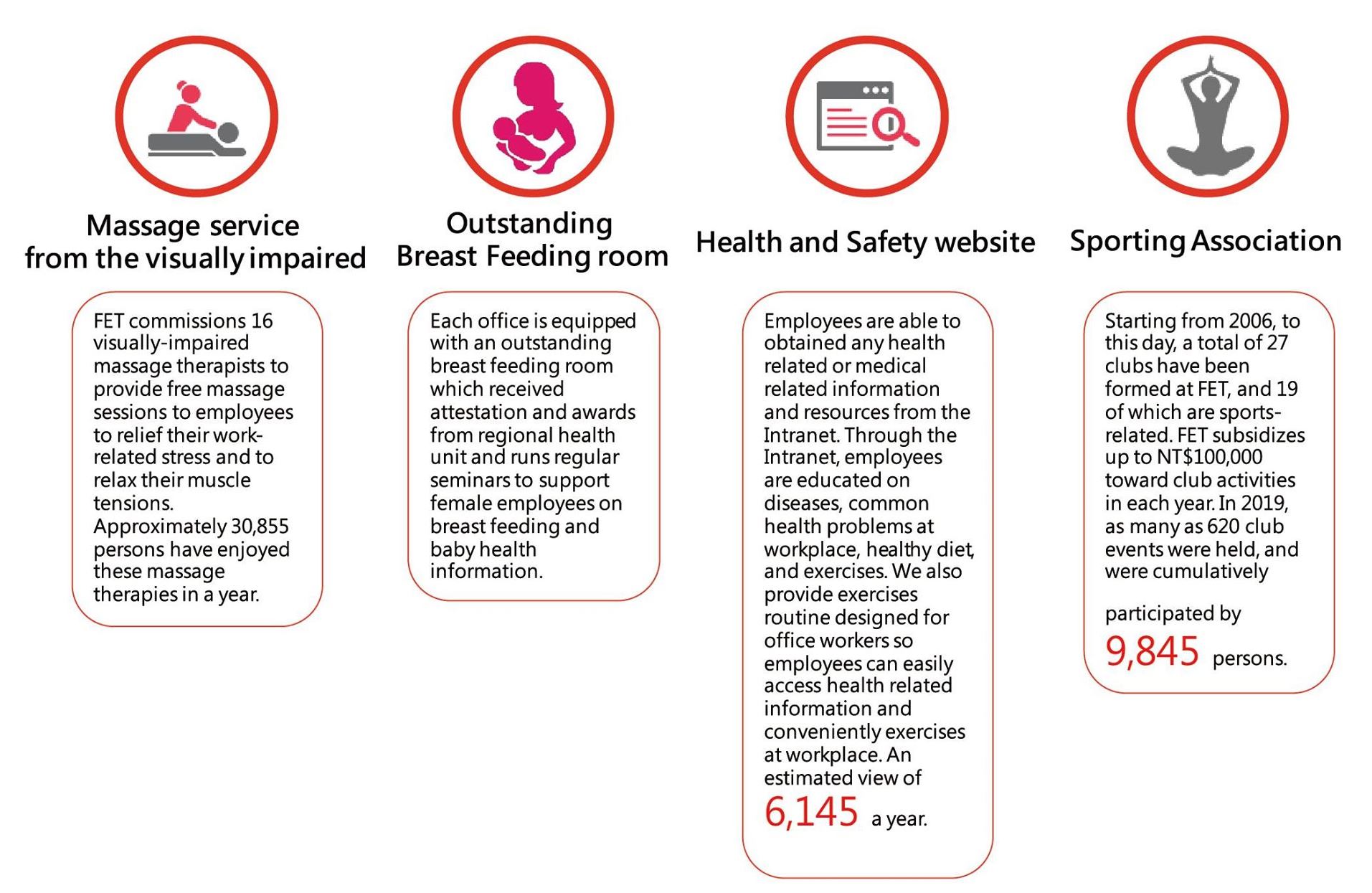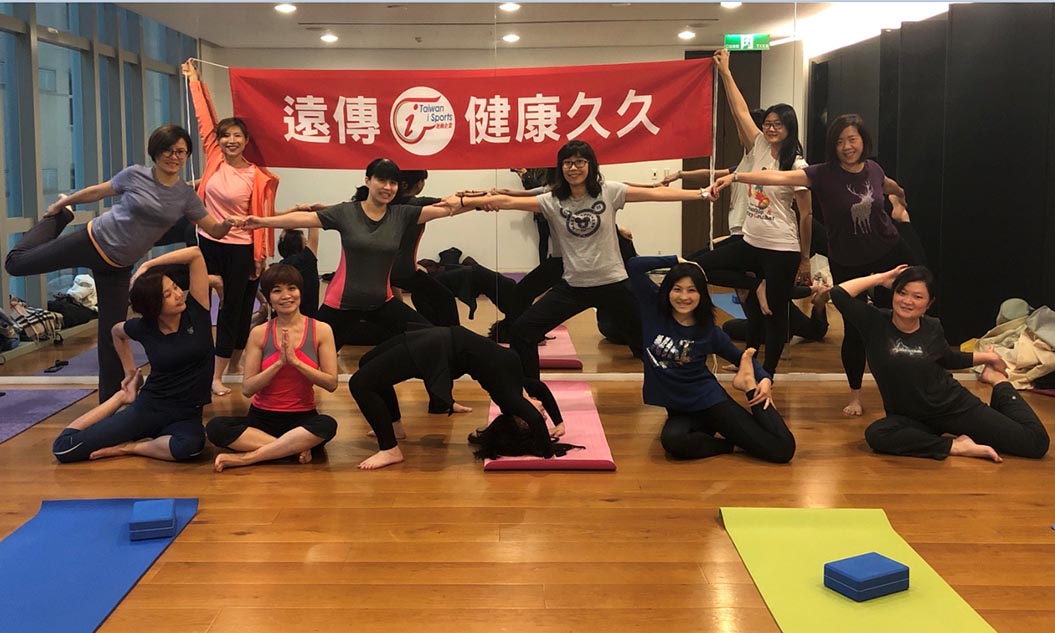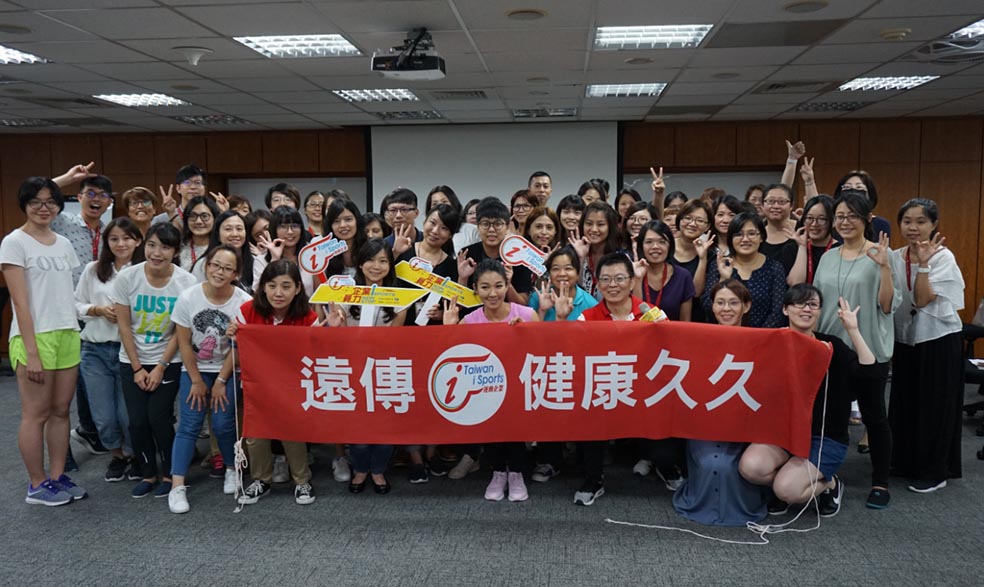 Health Management Services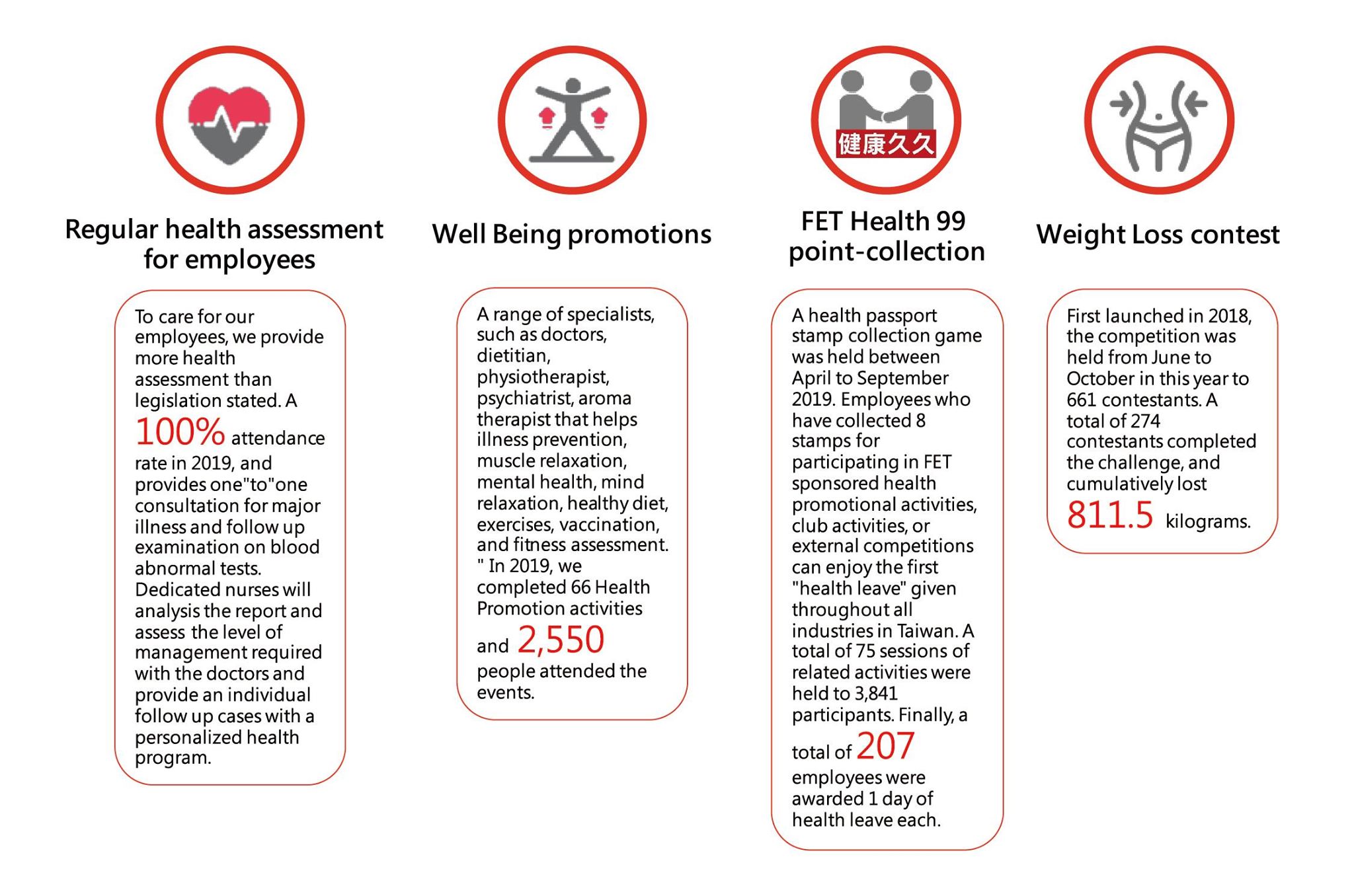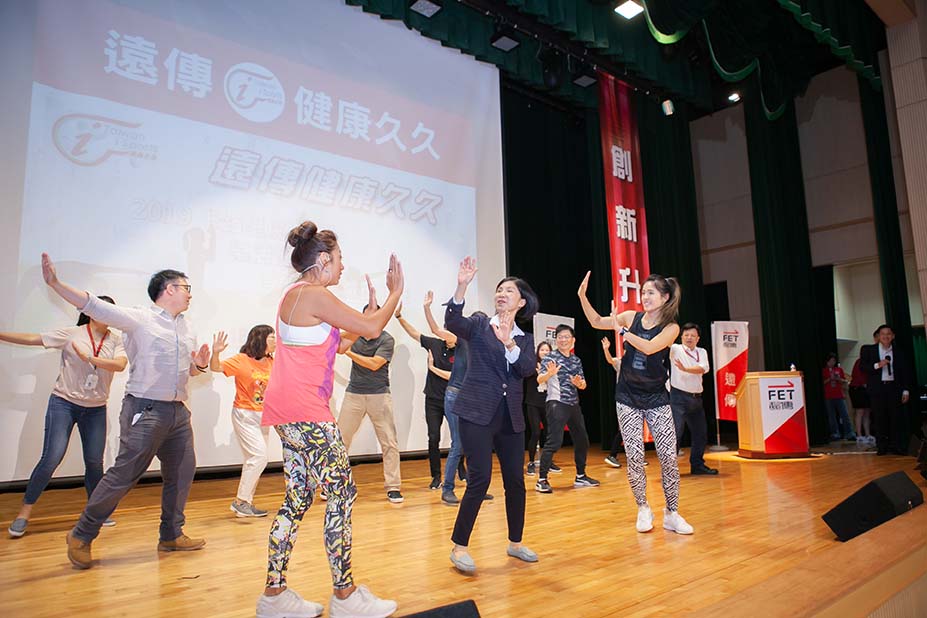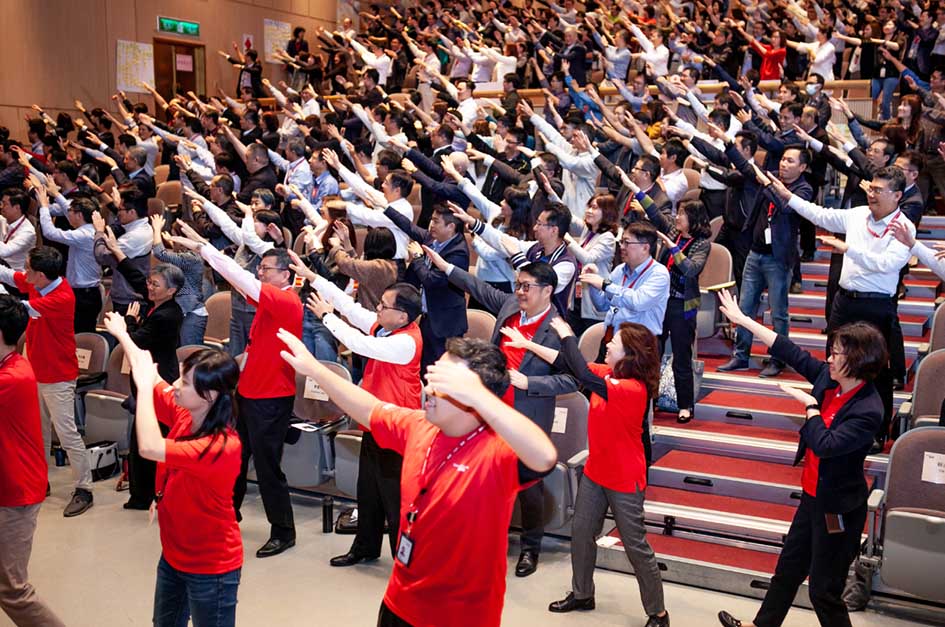 Important Awards for Health and Safety
Received Healthy Workplace Attestation and Healthy Workplace Badge issued by Health Promotion dministration, MOHW
"High quality breast feeding room" attestation issued by Department of Health, Taipei City Government
Flexible and Smart Environment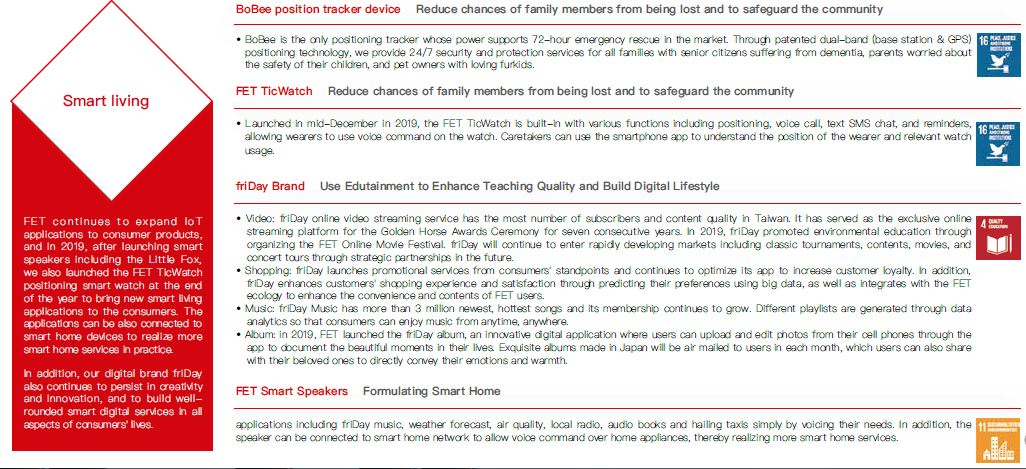 Digital Life in Workplace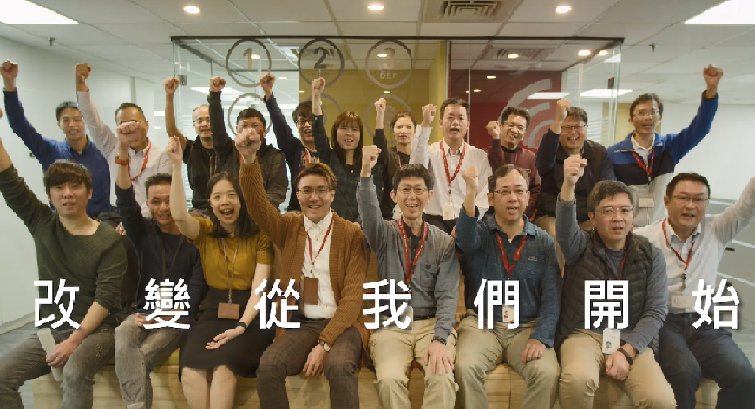 Activity Based Workplace Office
Embrace Wellness, Encourage Mobility, Facilitate Collaboration, Flexibility to Support Growth, Express Innovation are the concepts to create a bright, green and fun digital office environment.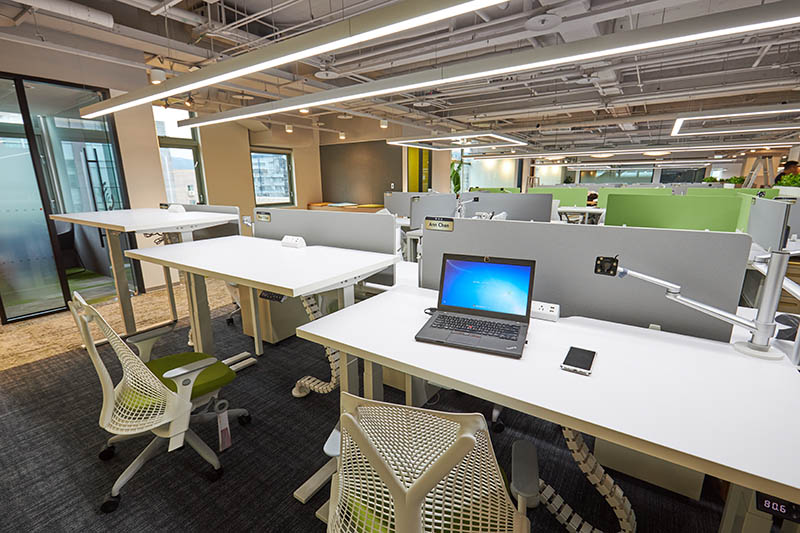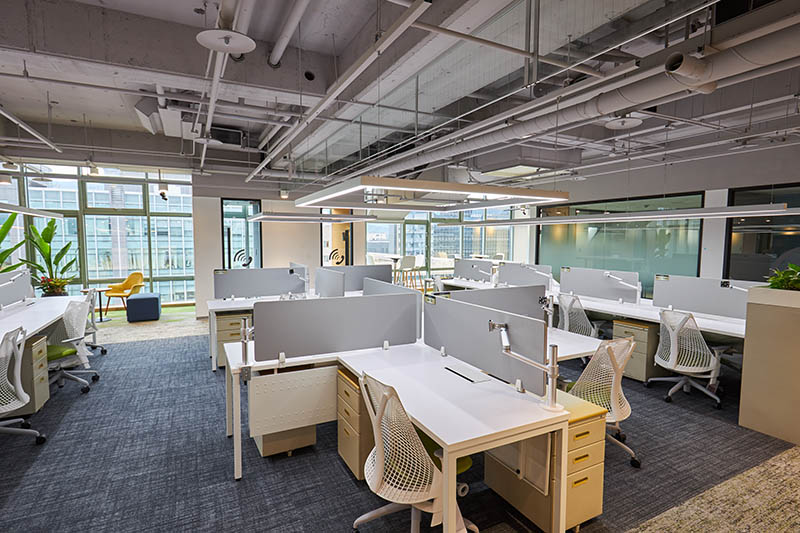 Sitting-out Area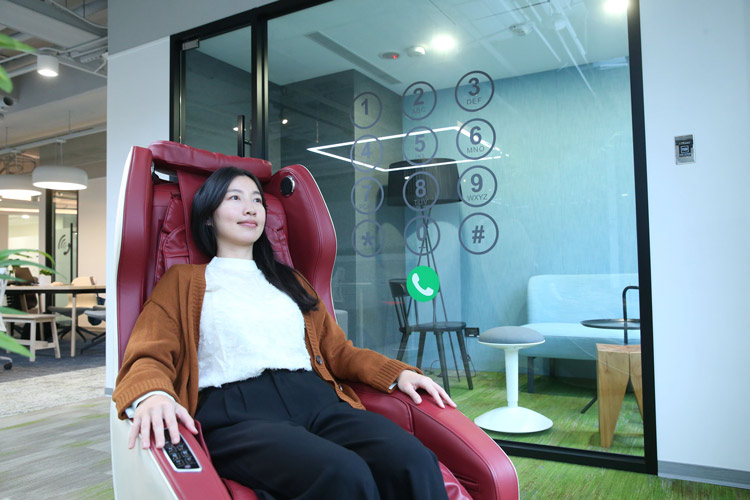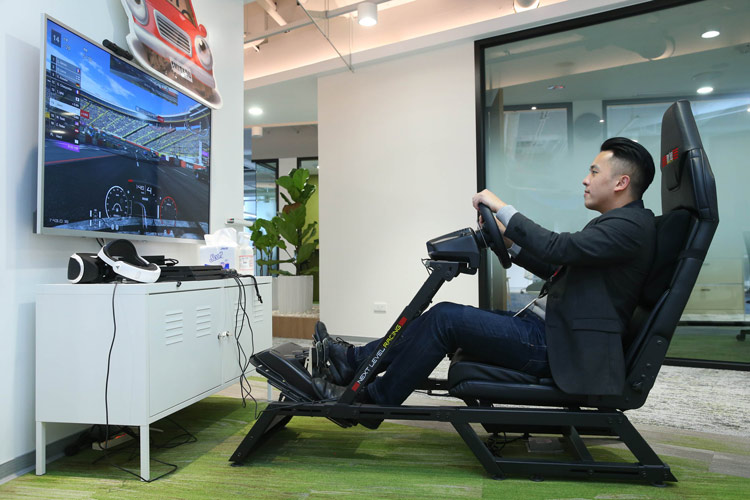 Discussion Area