Digital Inclusion
In recent years, Taiwan's urban-rural gap continues to widen and children residing in remote areas lack the access to decent learning environment. By enhancing the overall quality of education and for children and teenagers throughout Taiwan and continuing to improve social disparity through our core business competences, FET actively responds to UN SDG 4 quality education and SDG 10 reduced inequalities. By promoting a series of digital universal knowledge projects including "Revolutionize Education, Spread Love Far", compiling general science textbooks and creating forums, FET hopes to bridge the urban-rural educational gap via digital technology. Moreover, by introducing digital educational resources and overcoming time and spatial constraints, thereby providing even more diverse learning methods, every child can be more motivated to learn.
Revolutionize Education, Spread Love Far
Digital learning camp for remote areas: FET organized digital learning camps at remote schools in New Taipei City and Hu Jhu Elementary School in Renai Township, Nantou County. Designed to teach digital technological applications, the camps utilized the much-beloved online game learning platform PaGamO and FET's smart voice assistant, Little Fox to assist children in rural areas to understand big data, AI, and IoT, the future trends in technology. In addition, gameassisted learning is used to inspire the children's motivation to learn while giving them the warmest caring. Furthermore, FET's President Chee Ching had personally led a team of senior executives and employees to accompany children in Hu Jhu Elementary School to learn.
FET x PaGamO Digital Education eSports competition: FET was the first to organize an education-themed e-sports competition using digita learning method through the online game learning platform, PaGamO. By using FET's focus of "big data, AI, and IoT" as quiz questions, elementary and junior high school students can learn about relevant new technologies and fields, thereby increasing their digital awareness. Besides providing scholarships to top 10 students in the competition, scholarships are also given to students from rural areas to spread love while also revolutionizing education.
Six digital learning camps for remote areas were held, participated by 31 volunteers and 191 students and teachers.
Online digital learning platform reached 271,022 students
Online learning competition was participated by 733 students from 82 elementary schools and 71 junior high schools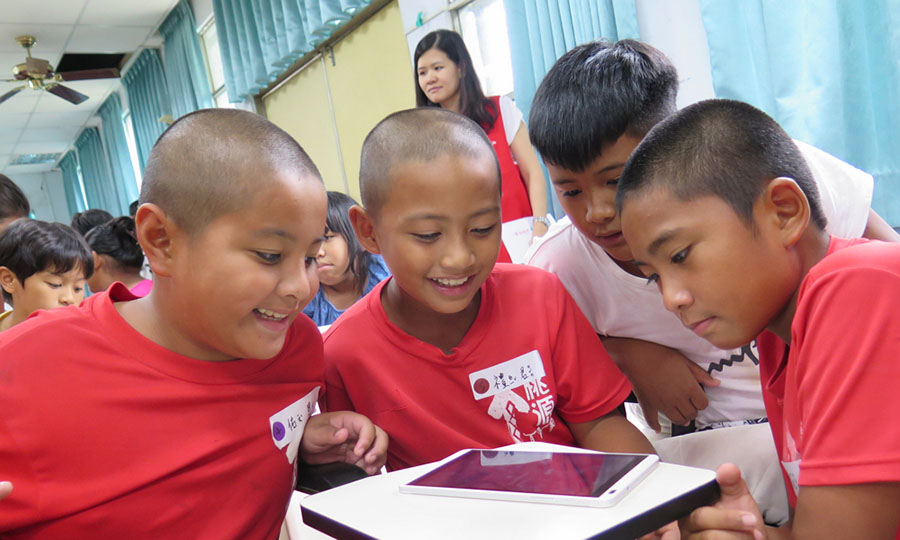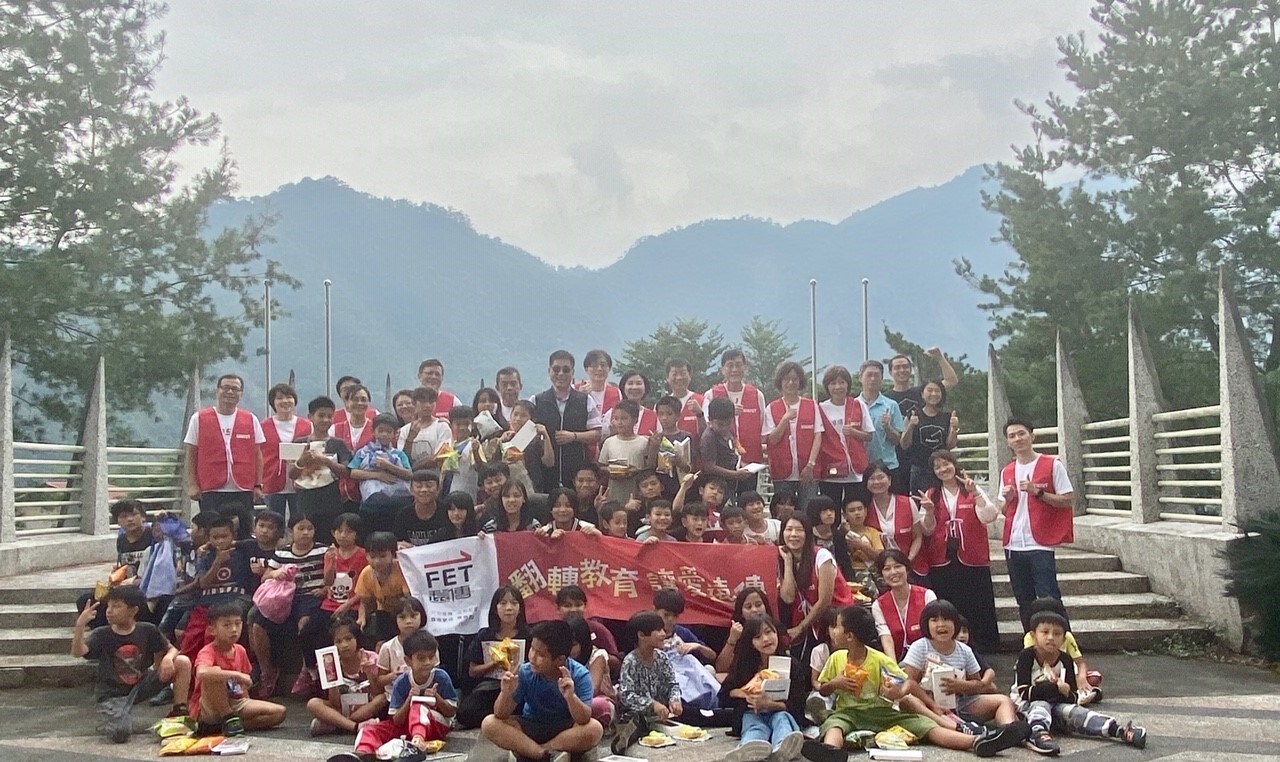 friDay English Learning for Remote Regions
FET's friDay media collaborated with International Community Radio Taipei (ICRT), in which ICRT DJs selected fun English slang and conversations from various popular animation videos, and to prepare short instructional videos for online English teaching. Children are encouraged to learn English through watching these exciting videos. FET employees and ICRT DJs also traveled to Wu-Yuan Elementary School of Yilan County to accompany and to teach English to the local students for one day.
friDay Complimentary movie coupons on friDay were given to the public, in which FET would donate NT$1 for each view. All donations would go toward the Child Welfare League Foundation to care for children in rural areas, so they would be better fed and cared for that summer.
English learning for remote areas was participated by 40 students and 4 volunteers
In line with the learning English for charity program, a total of 20,000 views were achieved on friDay, and FET donated NT$20,000 to CWLF accordingly.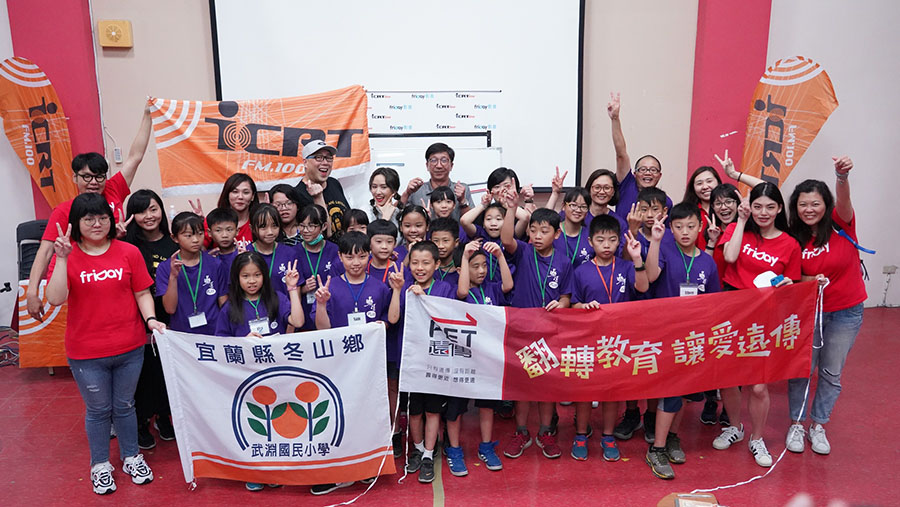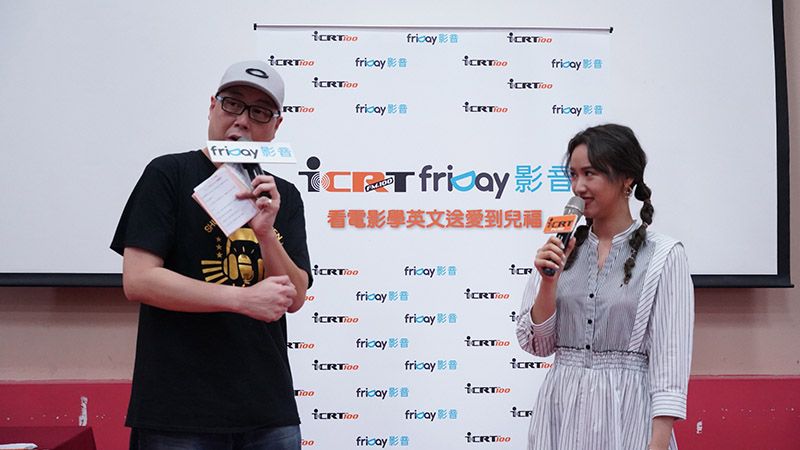 Diverse Learning at Elementary School - Big Data, AI & IoT/APP" Charity School Teaching
Partnering with National Taiwan Normal University and Oriental Institute of Technology, FET carried out the half-day big data, AI & IoT/APP charity teaching program at elementary schools. In line with the global AI trends and the 2019 course syllabus, this program assists elementary school students to get to know big data, AI, IoT, and applications, introducing the young leaders of tomorrow to technology education.
Ten sessions were held at 3 elementary schools and participated by 231 elementary school students
Involved 10 FET volunteers, 30 teaching assistants, and 10 external instructors

"High School AI APP" Experiential-based Teaching
To nurture the students' knowledge of AI applications, the AI APP teaching activity is organized for students at the Technology Division of Yu Chang Technical & Commercial Vocational Senior High School.
One session was held to 40 students and 1 teacher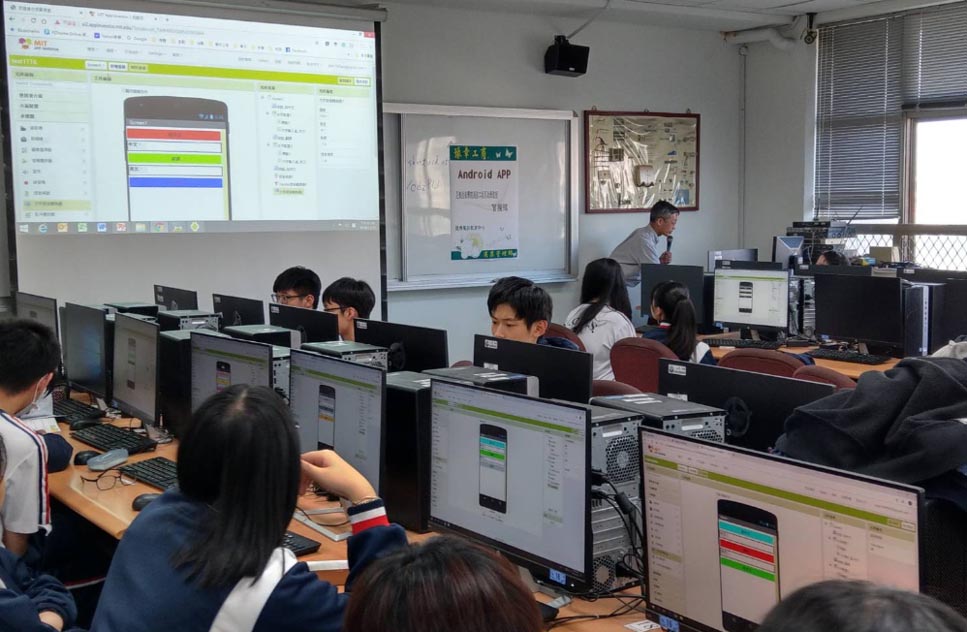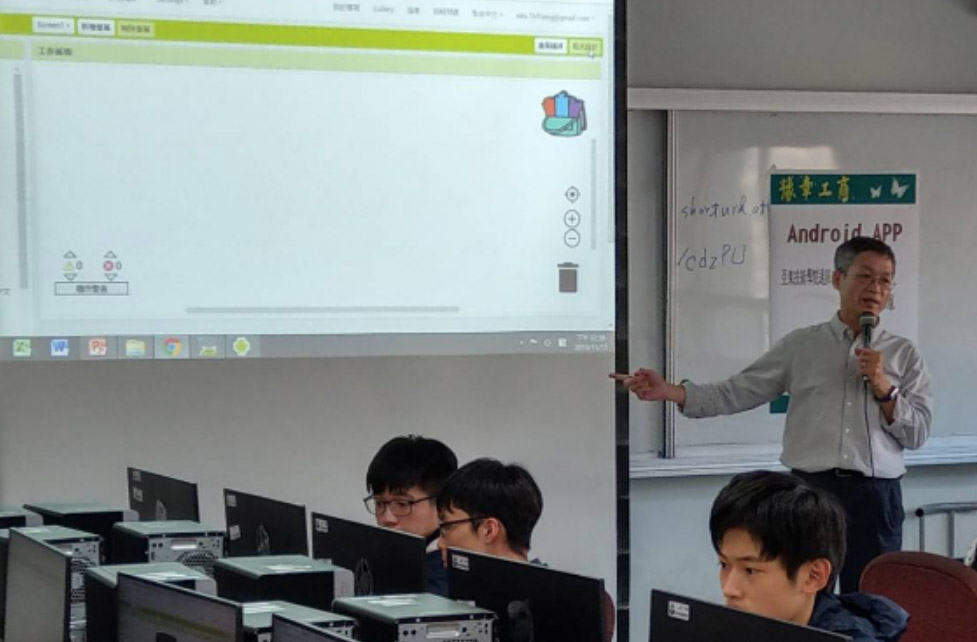 "Publishing Charity General Science Textbooks
We continued to participate in the "Digital Application Promotions Program" and "Elementary and Junior High School Mobile Learning Promotions Program" from the Ministry of Education, and donated "Revolutionary 5G Mobile Communications", a charity book published by FarFastone Education Center. In the book, the protagonist, "5G Superman" introduced members of his communications family (2G to 5G) to help elementary school students, residents in rural areas, and the general public to be more aware of 5G technology.
950 books were donated to 116 rural area digital learning centers and 59 elementary schools recommended by the Ministry of Education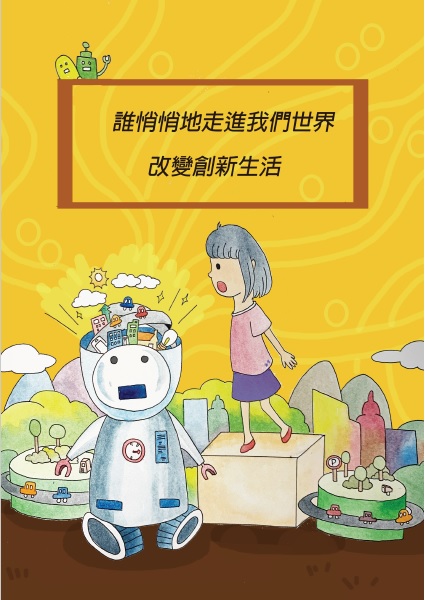 "2019 International Green and Smart Mobility Forum
Experts from the government, industry, and academia were invited to discuss ways for 5G Internet of Vehicles (IoV) infrastructure to innovate the economy, assisting the public to learn more about green transportation, and to accelerate industry promotion and development.
Four themed talks and 5 keynote speeches were organized.
Participated by 240 persons