Environmental Education
Since 2015, FET has advocated for the public's awareness on environmental issues through developing environmental education schemes centered around "Cherish the Earth, Spread Love Far" program. The Company also focuses on three major core actions, namely, establishing FET's green culture, promoting environmental green education, and advocating consumer green responsibility to respond to the UN Sustainable Development Goals (SDGs), including SDG 4 quality education, SDG 13 climate action, and SDG 14 life below water. In 2021, in order to expand sustainable influence, FET calls on partnering suppliers to jointly promote corporate social responsibility and establish a "Sustainability Pioneer Team" aiming to support Taiwan's organizations lacking adequate resources for environmental sustainability. In response to the 51st anniversary of the World Earth Day, we organized bi-weekly environmental protection activities as well as coordinated beach cleaning activities for six consecutive years, connecting different stakeholders to promote environmental conservation.
FET Sustainable Zero Leftovers Campaign
To promote carbon reduction awareness among employees and the public, FET organized several initiatives. These included the zero leftovers challenge, a vegetarian week in the staff canteen, and a collaboration with the Society of Wilderness to host a seminar titled "Climate Change on the Dining Table" in conjunction with World Food Day (October 16). Additionally, we arranged an immersive farming experience event in Yilan, aimed at encouraging both employees and the public to minimize food waste in their daily lives and make a positive contribution to carbon reduction efforts.
Number of employee participants: 117 /Zero Leftovers Challenge Participants from the FET Facebook Page: 376/people Social media engagement: 10,021 times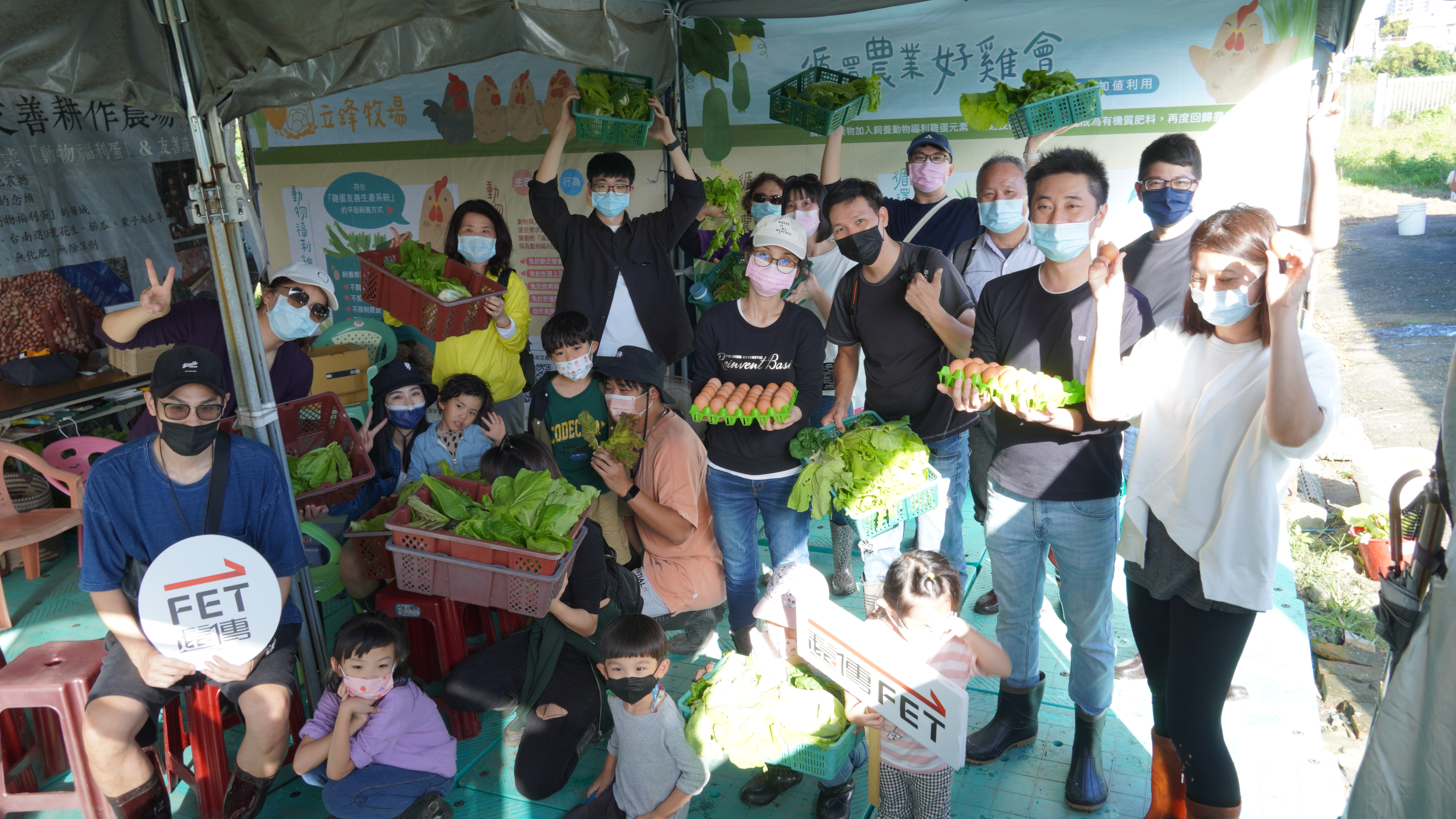 FET Climate Change and Energy Saving and Carbon Reduction Courses
In response to the global trend towards achieving net-zero emissions, FET Smart Energy Management System (EMS) has made an investment in the "air-conditioning for all classes" project. FET is dedicated to promoting environmental education and has partnered with the Taiwan Youth Climate Coalition (TWYCC) to launch the "FET Climate Change and Energy Saving and Carbon Reduction Courses". TWYCC volunteers have been involved in designing the course structure and serving as instructors, while FET has provided information on EMS energysaving technology. After several rounds of discussion, both parties have successfully developed teaching materials. In order to engage students in an interactive and captivating manner, the volunteers visited Zhongzheng Elementary School in Xindian District, New Taipei City, and Shenkeng Elementary School in Shenkeng District, New Taipei City, to deliver lessons on climate change and daily carbon reduction.
Campus promotions: 10 sessions/Teachers and students reached: 350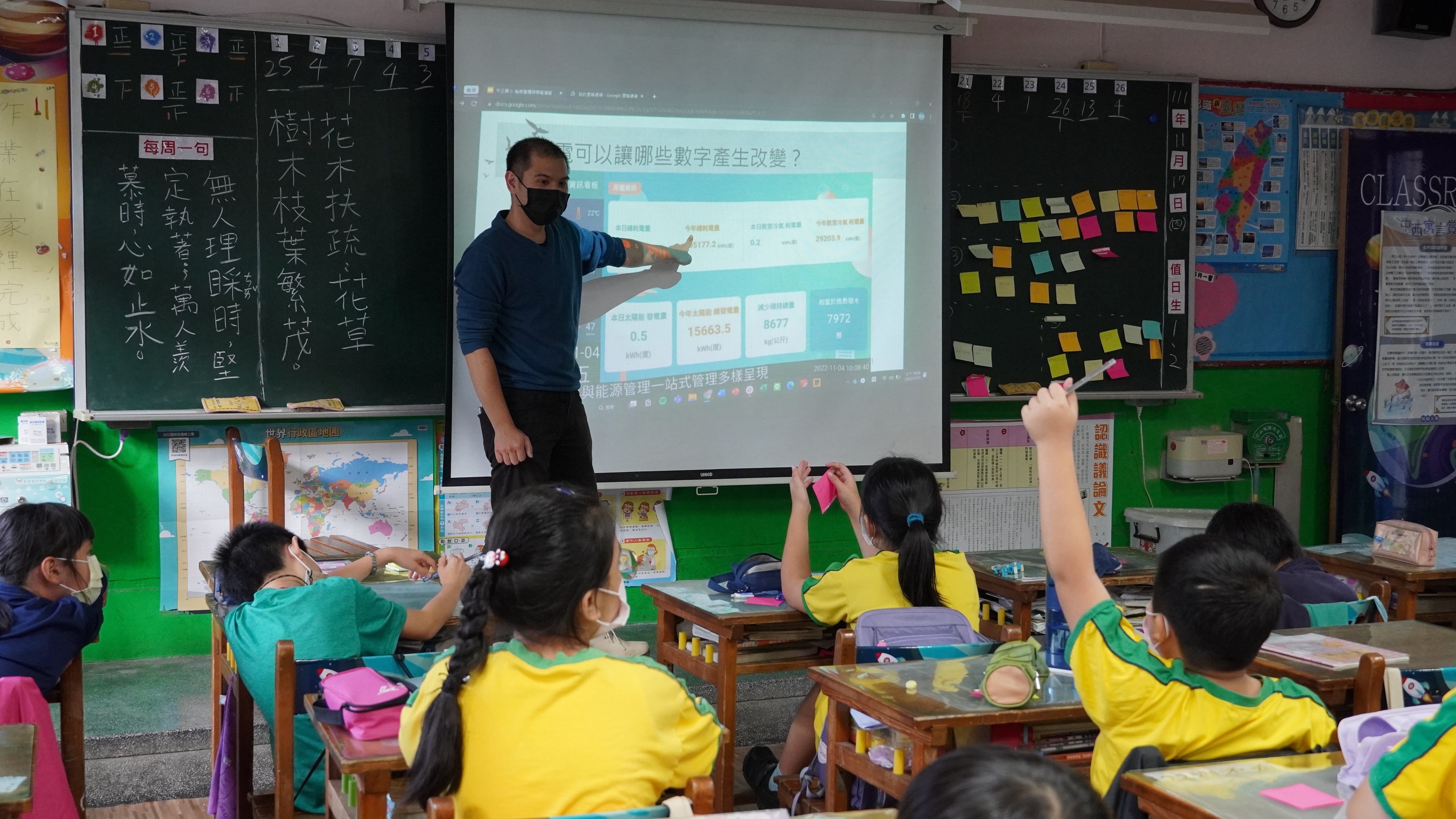 Earth Hour
In 2022, FET participated in the inaugural "Earth Hour" event organized by the World Wildlife Fund (WWF). Collaborating with over 400 government agencies and enterprises in Taiwan, FET joined the initiative by switching off lights for one hour on March 26 at 8:30 p.m. This included seven office buildings and 290 FET stores located in Taipei, Taichung, and Kaohsiung. A total of 35,000 lights were turned off during this collective effort. President Chee Ching also recorded a video , urging the public to support the "Earth Hour" campaign.
Turned off the lights in the office areas of 7 office buildings and 290 FET stores/Total of 1,543 employees participated/4,798 people were reached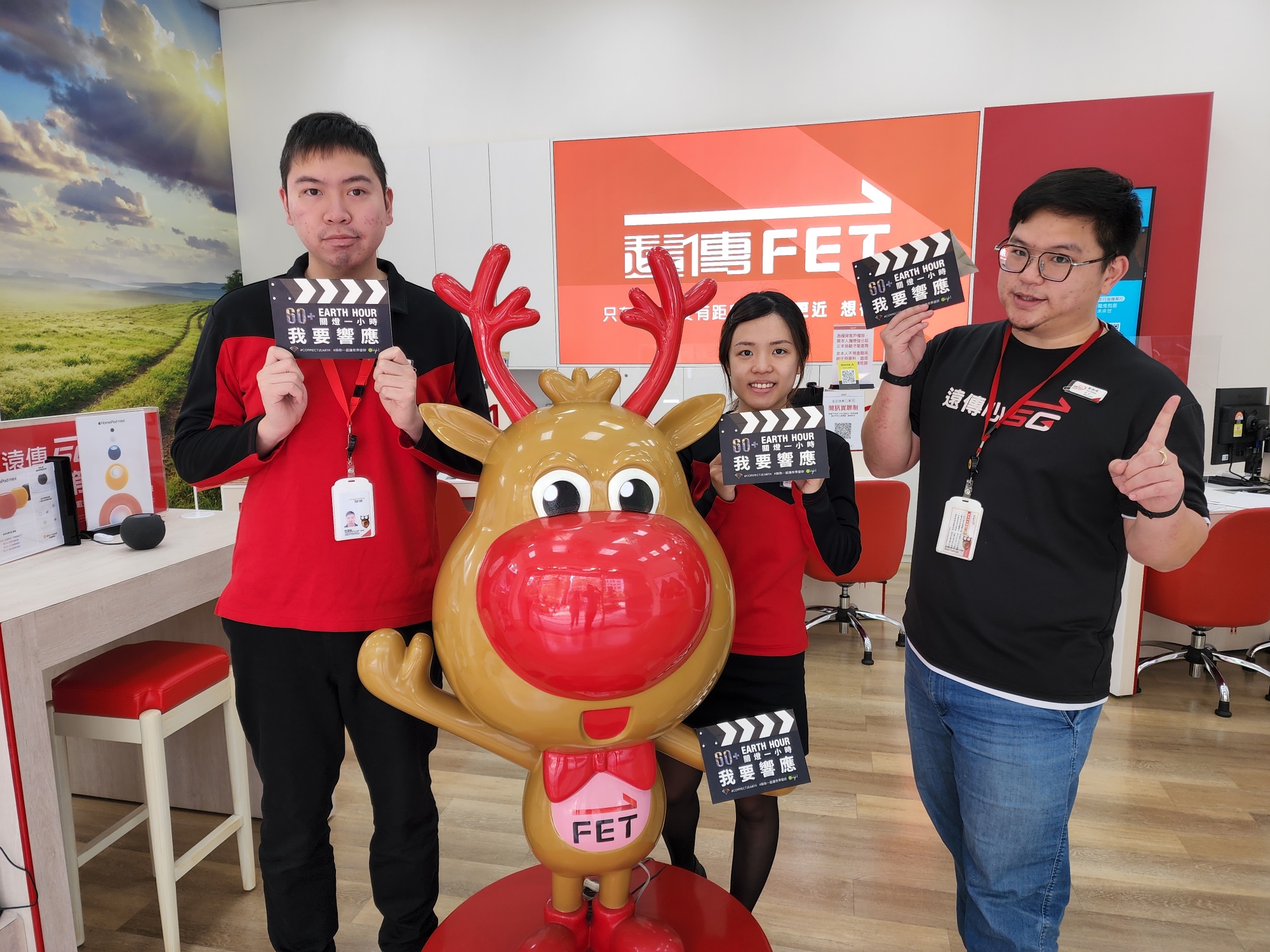 Second-hand Makeup Collection Campaign
We collaborated with the SheAspire Association, committed to assisting underprivileged women, in collecting gently used cosmetics and skincare items for mothers facing unique circumstances and financial hardships, who have been unable to indulge in makeup since getting married. This initiative not only extends the lifespan of these products but also empowers disadvantaged women to reclaim their beauty, fostering resilience and determination to progress in life.
A total of 1,404 cosmetics were collected./An estimated 281 colleagues participated (counting 5 donations per colleague) /Expected to help 140 women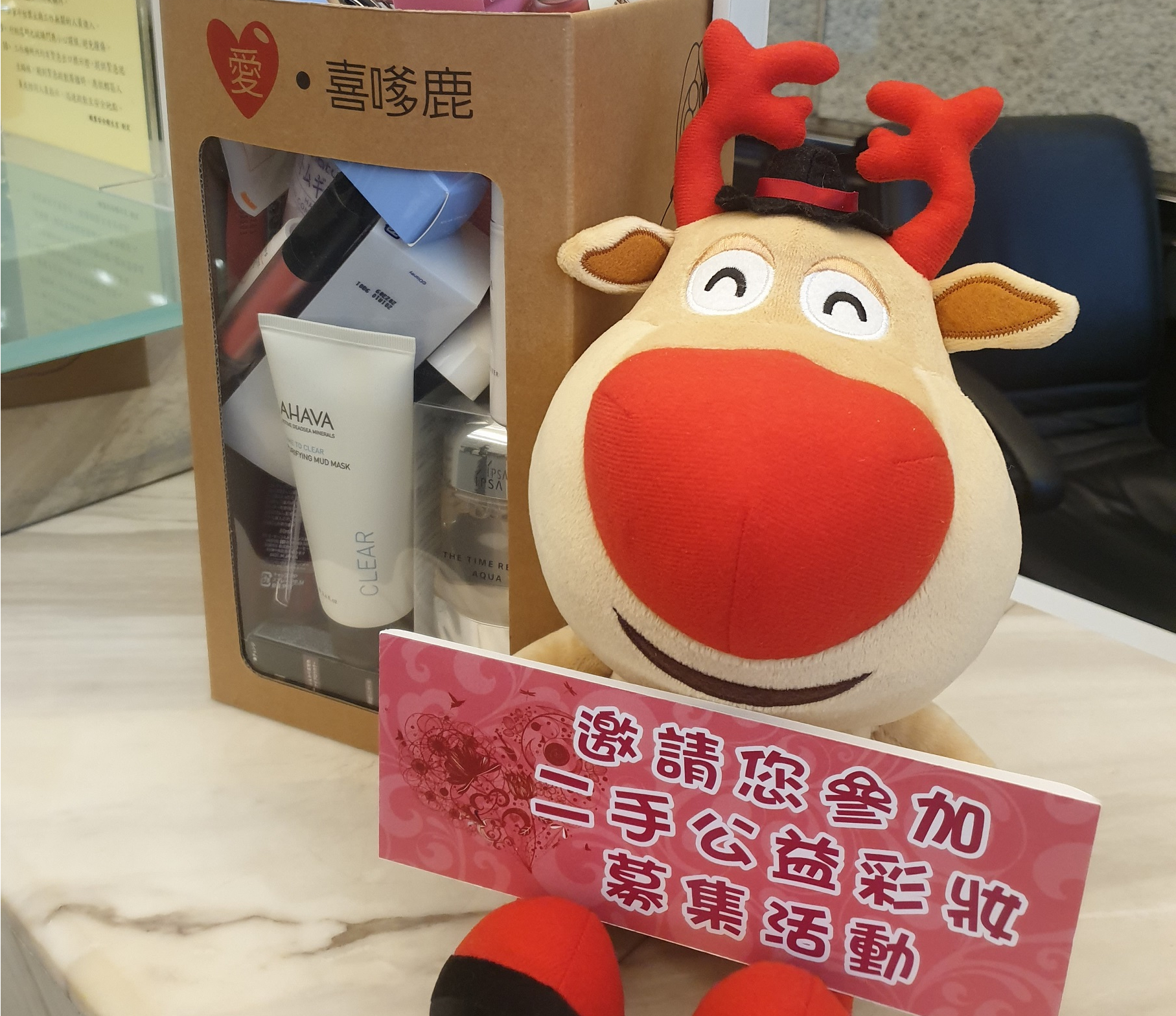 The Green Carnival
FET exerts its influence on the industry and invited 300 suppliers to collaborate and organize a Green Carnival on Earth Day. Employees were also invited to participate in green activities in order to establish a corporate green culture. Activities include offering discounts on vegetarian meals in the staff canteen, and advocating the use of environmentally friendly utensils, etc. This year, with the theme of "Advocating Sustainability, Loving Earth," we used our corporate influence and invited employees, suppliers and the public to join us in protect the Earth, introducing the United Nations Sustainable Development Goals (SDGs) through questionnaires and other activities to raise awareness of environmental issues.