Social Engagement
FET extends its commitment to social issues and stakeholders, such as rural health care, local care, children and teens protection, and art and culture equality, through the integration of online and offline platforms. This aligns with the United Nations Sustainable Development Goals of eradicating poverty (SDG 1), promoting good health and well-being (SDG 3), and reducing inequalities (SDG 10).
Remote Diagnostics Project - Spread Health Far
FET offers a cloud-based telemedicine platform that utilizes 5G low-latency transmission. This platform enables real-time multi-party consultations across different disciplines, addressing medical inequality in rural areas. Additionally, in response to the pandemic, FET assists medical institutions in swiftly providing video outpatient services. This helps them adapt to the new normal in medical and healthcare models following the pandemic. In 2022, the company expanded the telemedicine applications to include ambulances, developed "5G emergency rescue" medical innovation applications, and enhanced the effectiveness of first aid and the survival rate of cases.
Assisted 27,529 people (including video outpatient service: 21,122, remote consultation in rural areas: 6,407)/ A total of 39,351 people were reached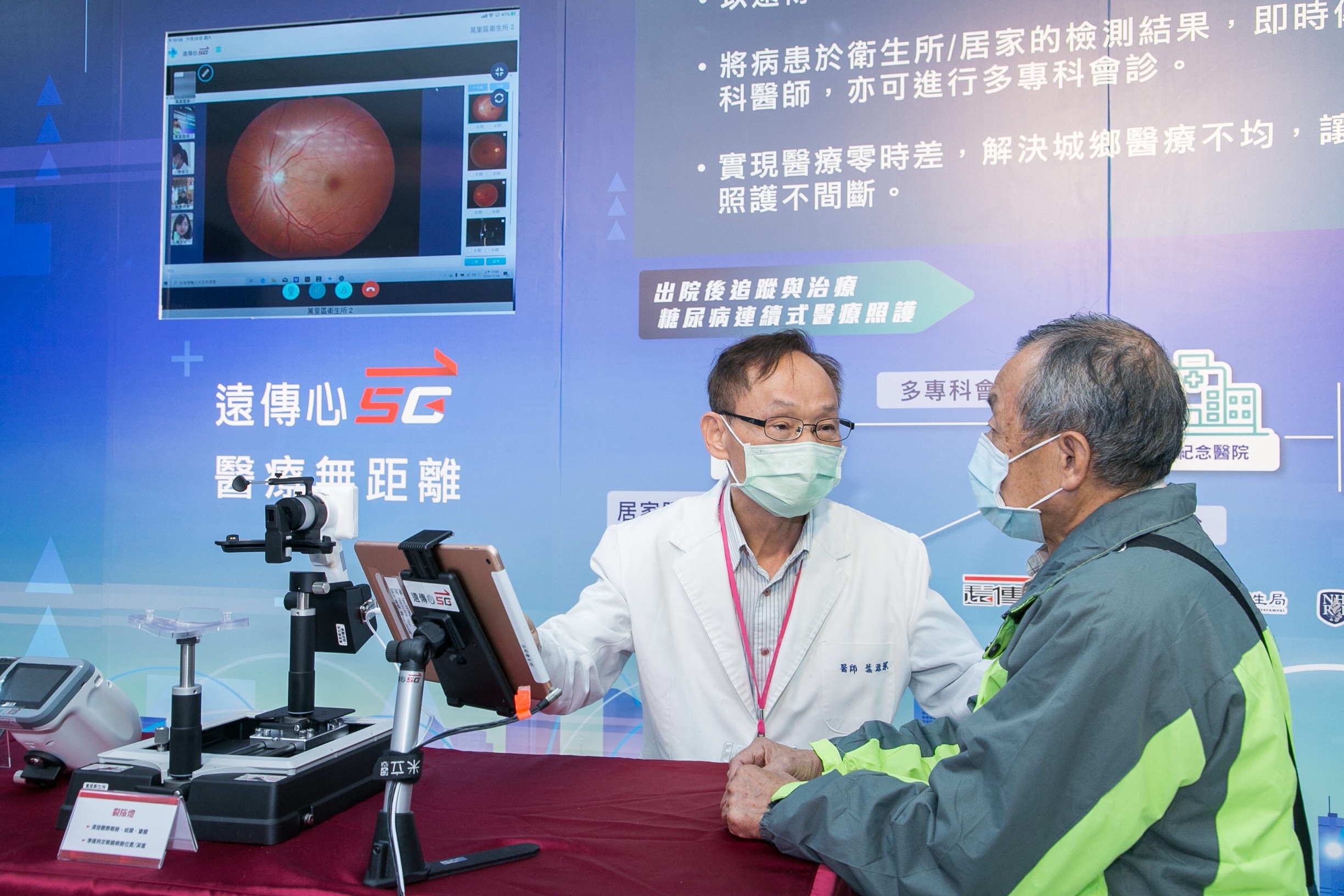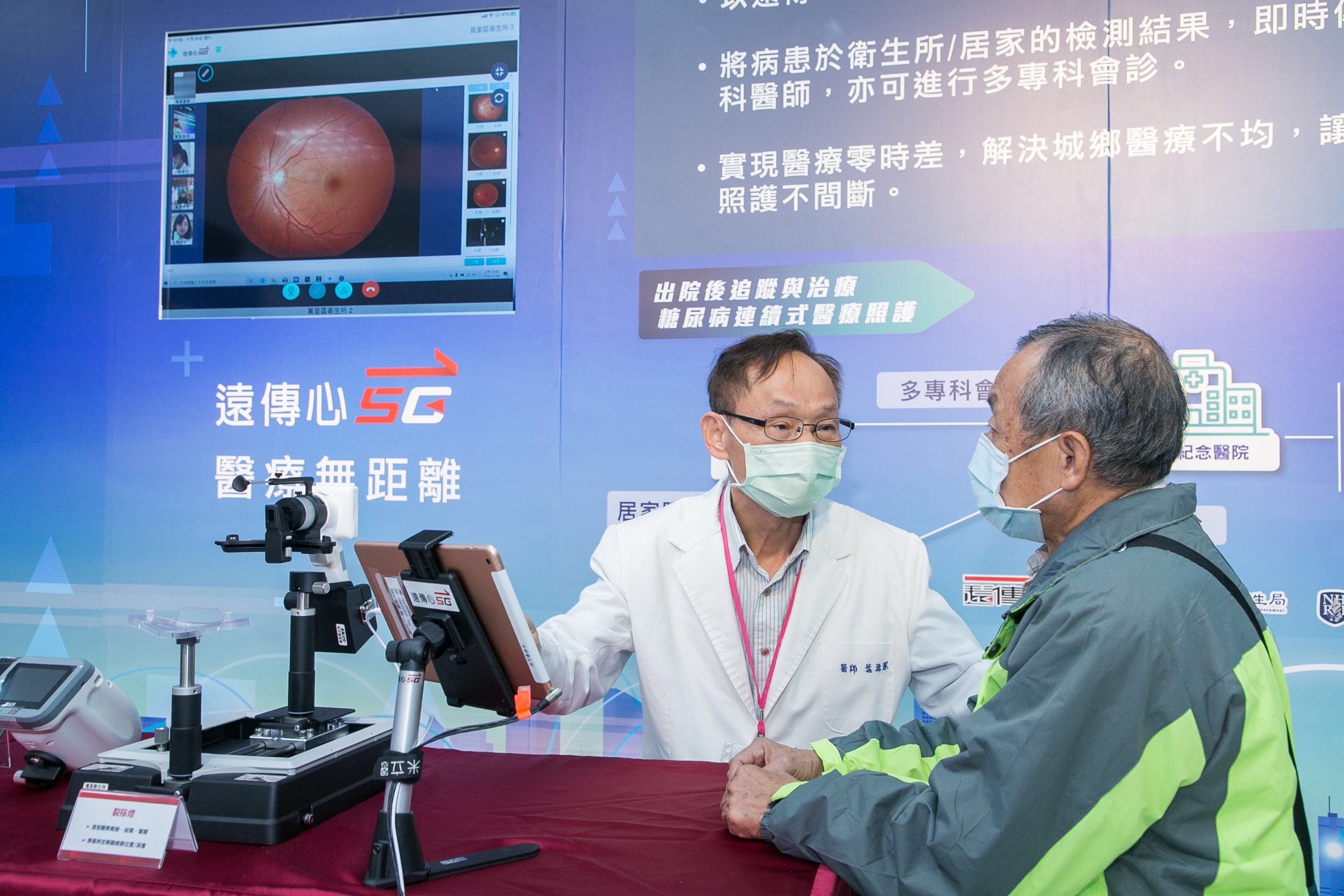 FET Heart Public Welfare
Under the initiatives of "Collecting Love, Spreading Love," "Donation with Love," "Giving with Love," and "Shopping with Love," our company has been actively providing appropriate resource donations to various public welfare organizations. These efforts aim to connect suppliers, consumers, employees, and other stakeholders in assisting social welfare groups. In 2022, the "Collecting Love, Spreading Love" Project successfully supported the Chung Yi Social Welfare Foundation in raising medical funds for unsupported children and teenagers. Through this project, a total of NT$1.15 million was raised, benefiting 1,971 individuals.
A total of 2,428 people donated/A total of 1,971 beneficiaries/A total amount of NT$1,448,681 raised/A total of 128,557 people reached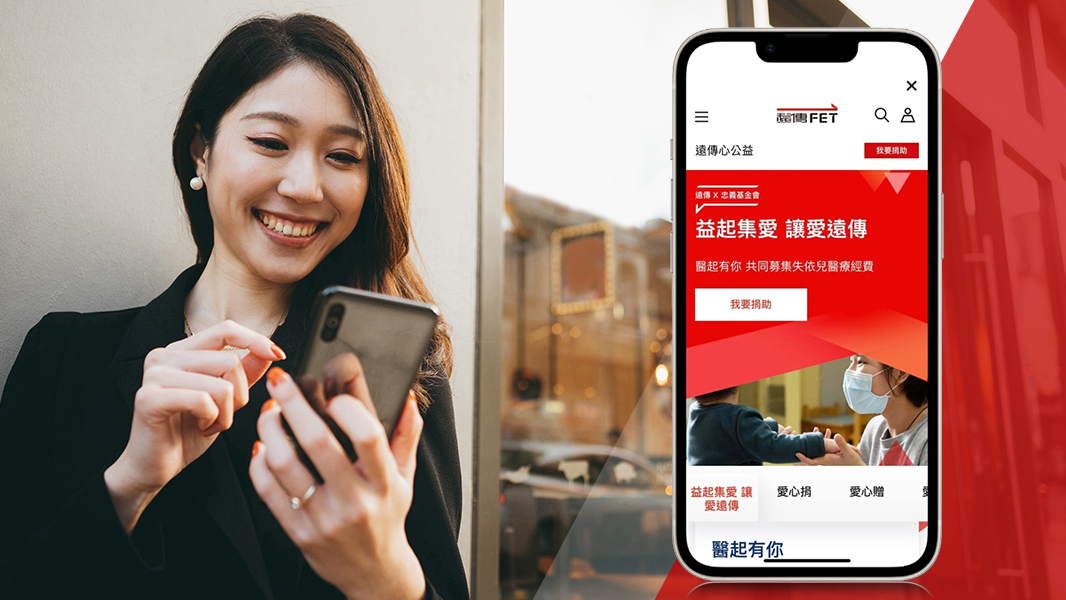 Construction of Food Bank Freezers
For three consecutive years, FET has urged suppliers to join the "Sustainability Pioneer Team" initiative. In 2022, a group of 15 suppliers were invited to collaborate with the Alliance of Taiwan Food Banks in constructing frozen storage facilities at the Hualien Food Bank site. The aim is to provide greater assistance to indigenous communities, churches, schools, associations, and other social organizations in Hualien. This action is expected to benefit approximately 6,000 individuals, including 30 rural elementary and junior high schools and indigenous communities.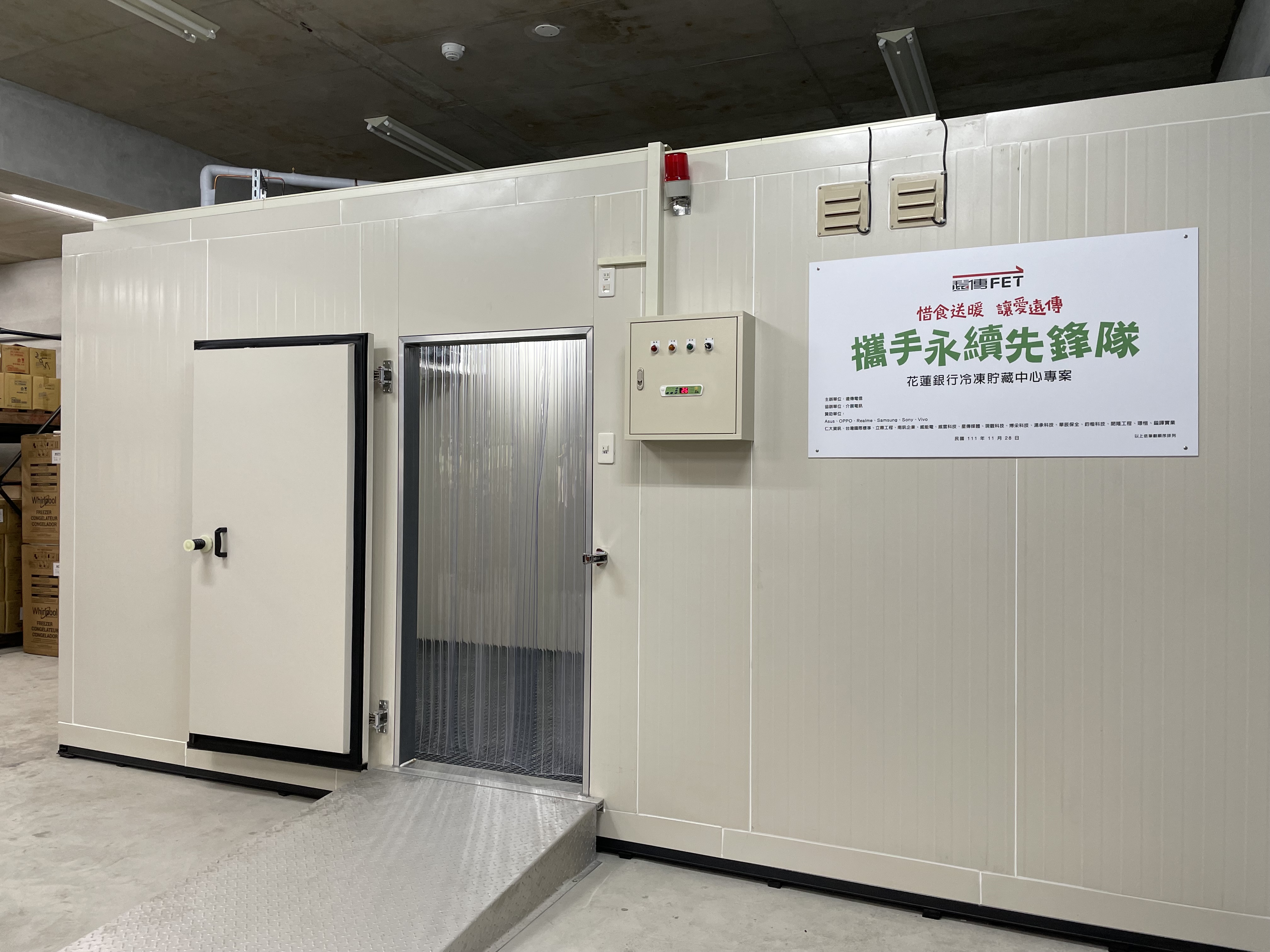 Hearing-impaired co-creation project and baby theater promotion
FET leverages its core information and communication technology to support promotion across various channels, including SMS and the "FET's Mobile Circle app". Additionally, the company has allocated space on the first floor of its headquarters as a performance venue, encouraging both FET customers and employees to engage in high-quality art and cultural activities such as "Dance in Silence" and "Baby Sound Wave". This initiative aims to promote equality in the realm of art and culture.
Audience of "Dance in Silence": 718/Audience of "Baby Sound Wave": 241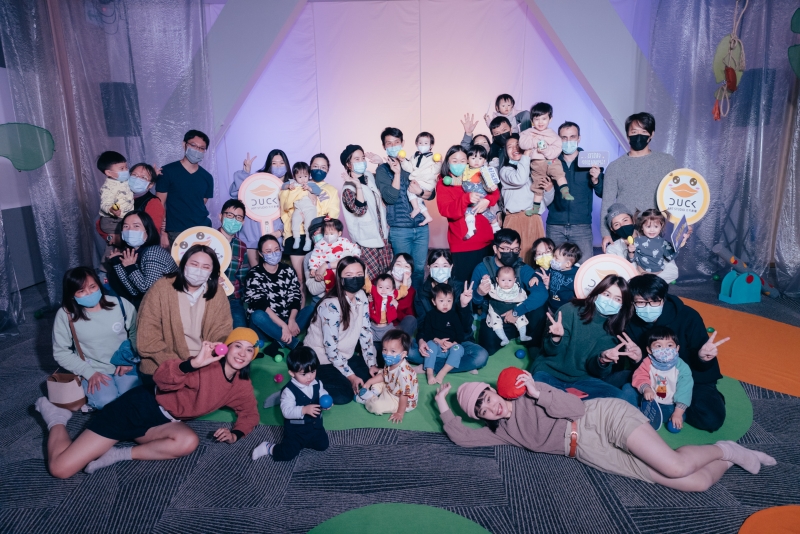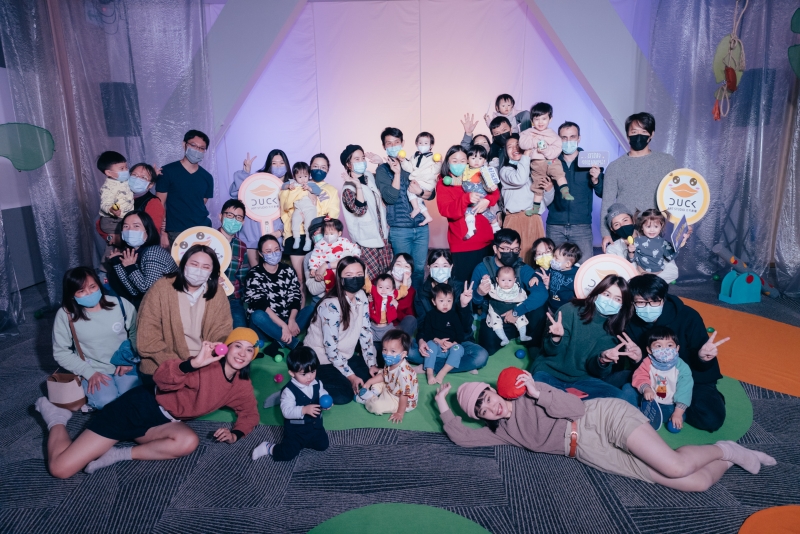 Taitung Ruiyuan Elementary School Archery Team Sports Sponsorship Project
FET has sponsored the archery team of Ruiyuan Elementary School in Luye Township, Taitung County. The sponsorship includes providing consumable equipment such as bow bodies, bow arms, professional sports clothing, and sighting equipment. This support enables the students to compete in archery competitions without any concerns and showcase their skills, ultimately leading to outstanding achievements.
Archery team members supported: 16 (15 students & 1 coach)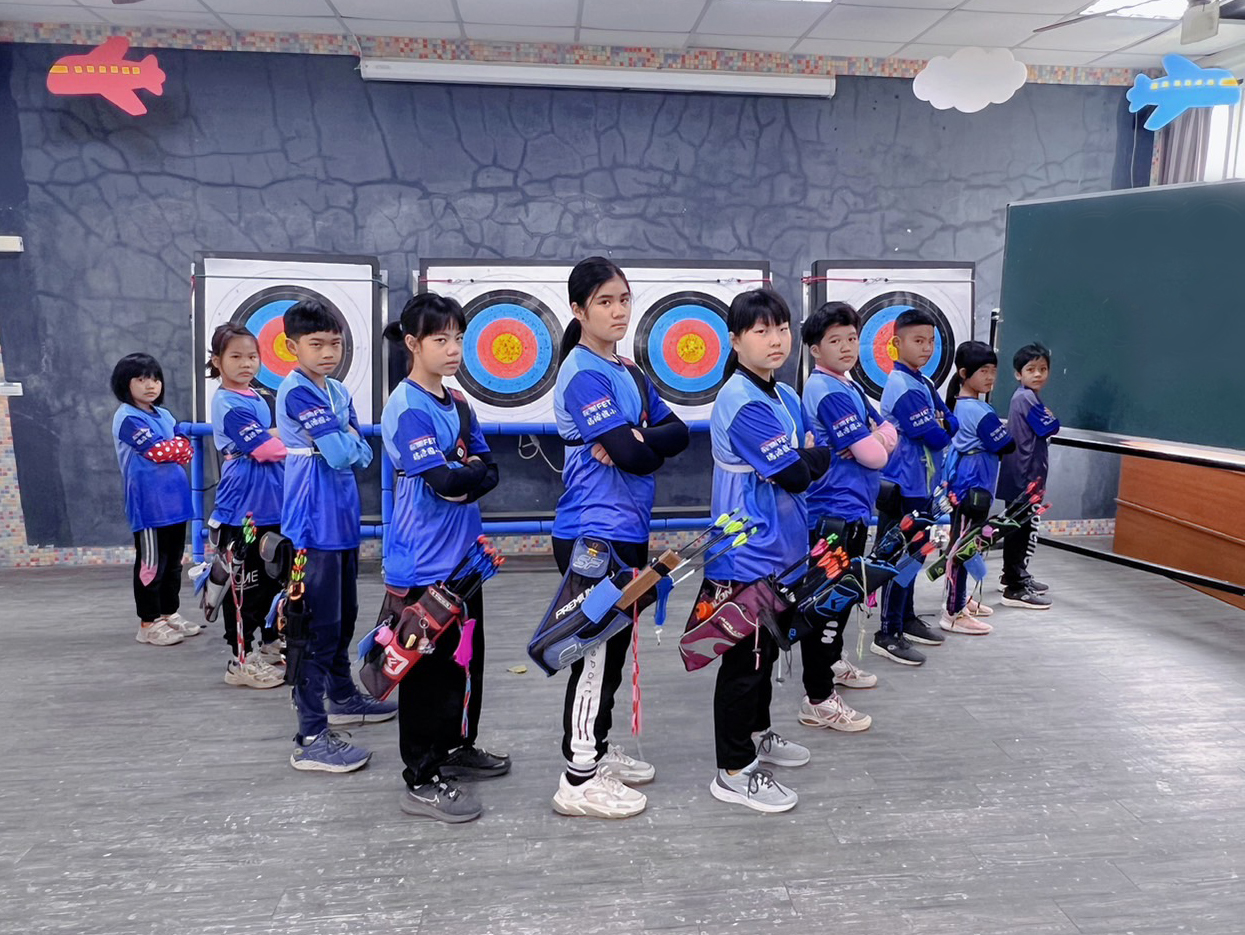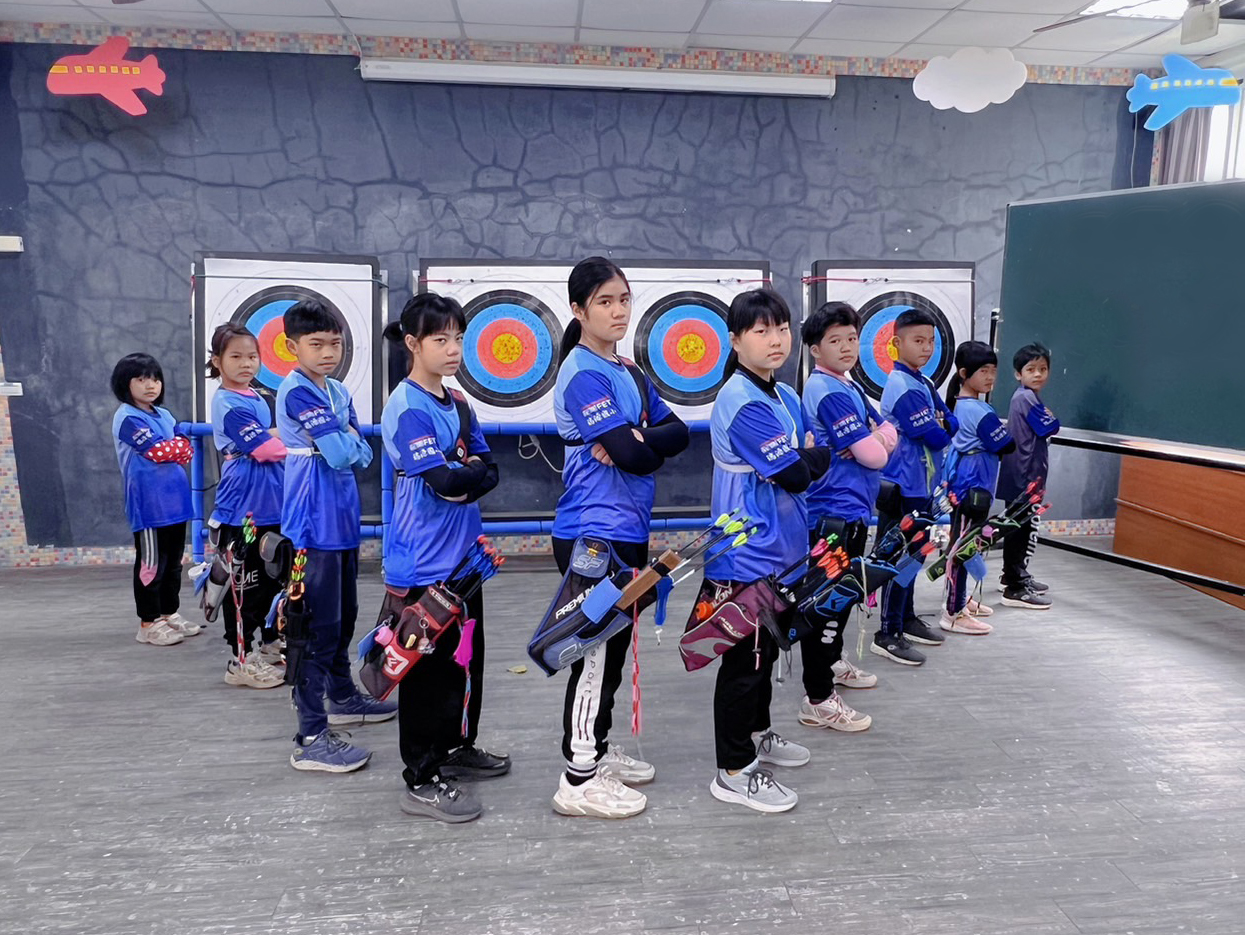 "Teach for Taiwan" Project
Pen Pal Project: FET employees are encouraged to collaborate with a rural elementary school in Hualien for a pen pal project. This initiative involves volunteering to become pen pals with elementary school children. Through the exchange of letters, the children will have the opportunity to enhance their writing skills and broaden their horizons beyond their hometown.
Career Sharing Day: FET volunteers visited a rural elementary school in Hualien to organize a Career Sharing Day. The purpose of this event was to share their personal growth and career development experiences with the students through engaging activities. The aim was to inspire the students and broaden their horizons regarding future career possibilities.
Number of students participated: 37 /Number of employees participated: 19/7 months of letter correspondence/Social media engagement: 4,071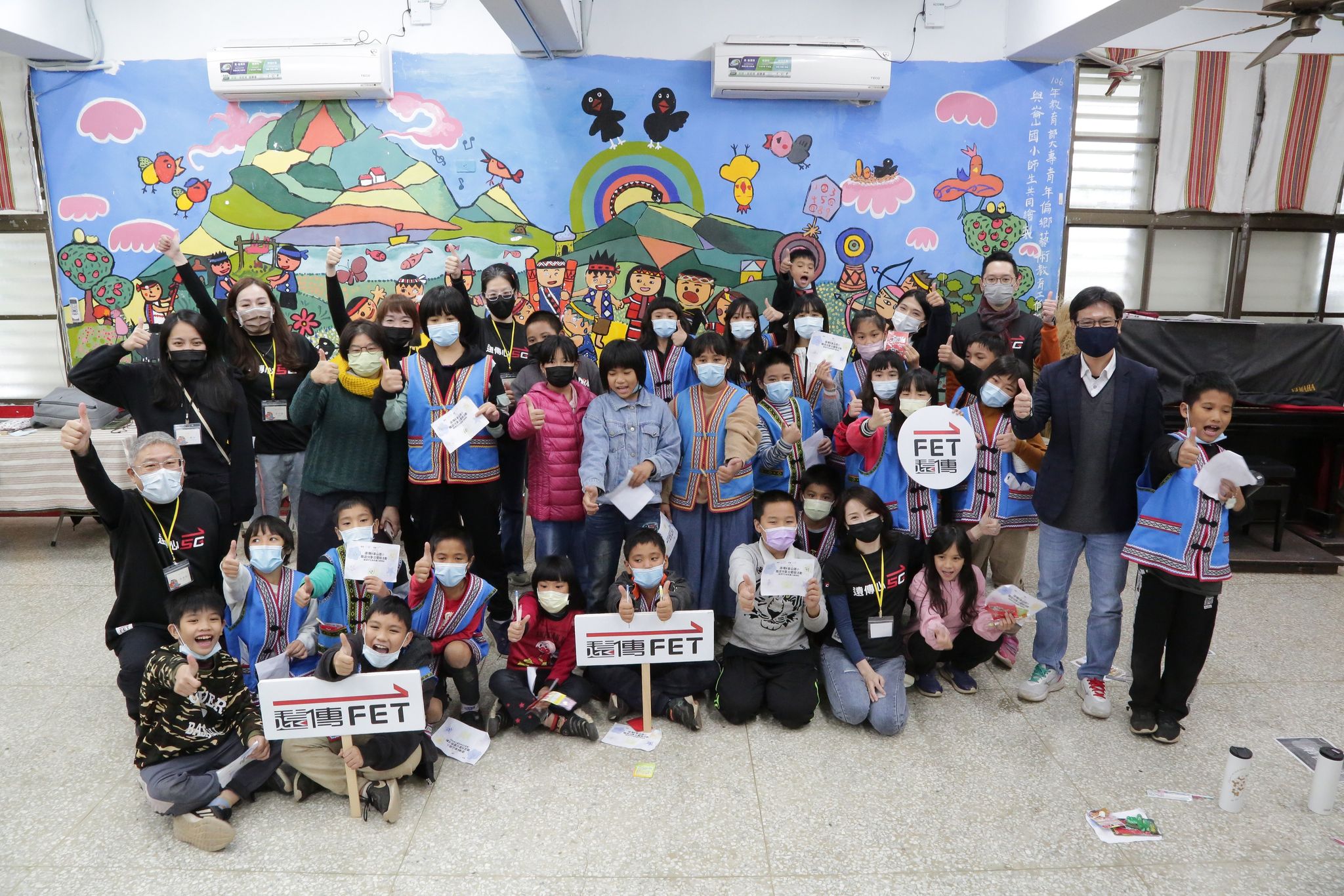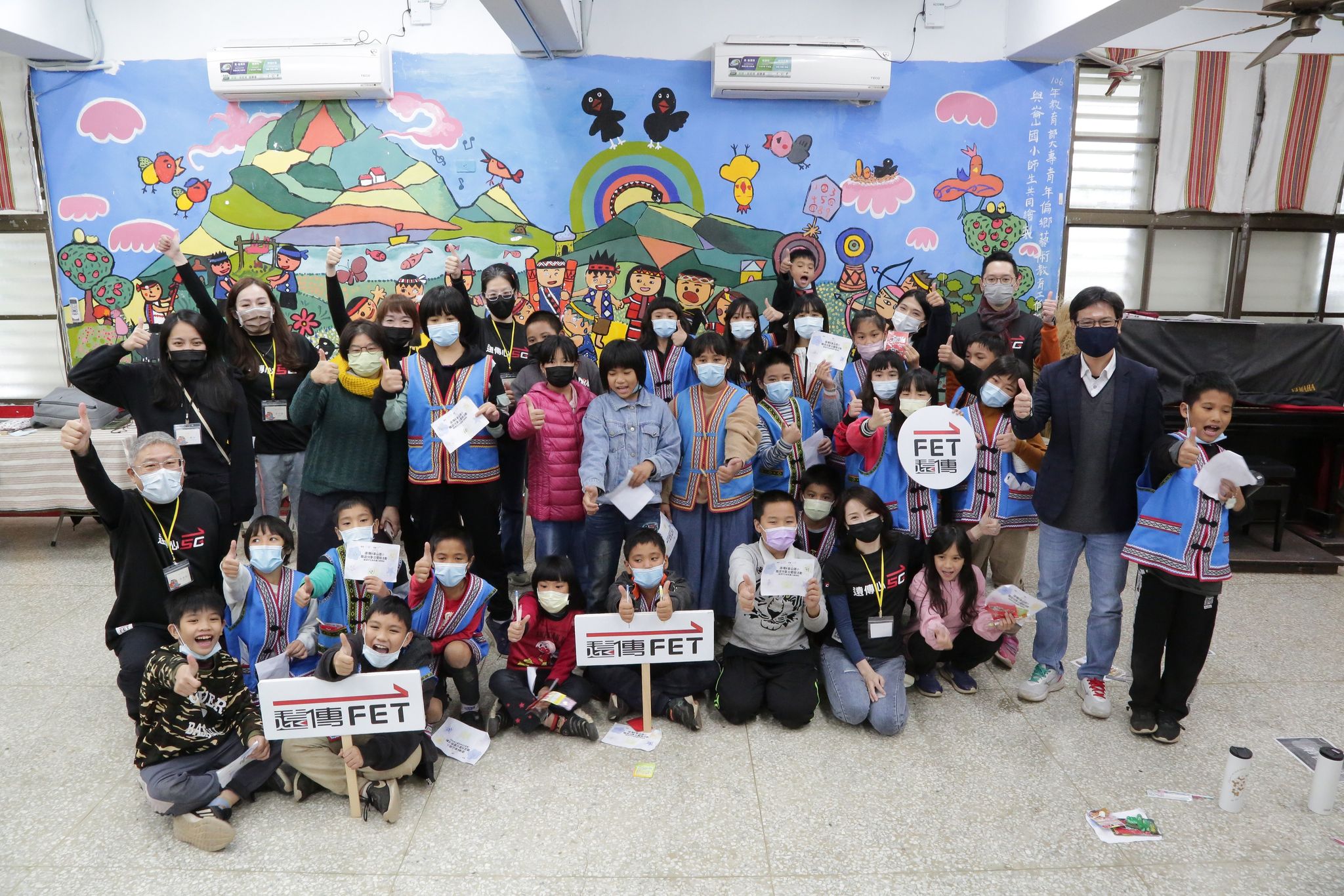 Care through SMS
FET has collaborated with the Suicide Prevention Center at Far Eastern Hospital to deliver compassionate SMS messages during significant holidays. These messages serve as a timely source of support and serve as reminders for individuals to seek medical attention.
Provided care for 692 individuals at risk of suicide and sent a total of 1,266 supportive SMS messages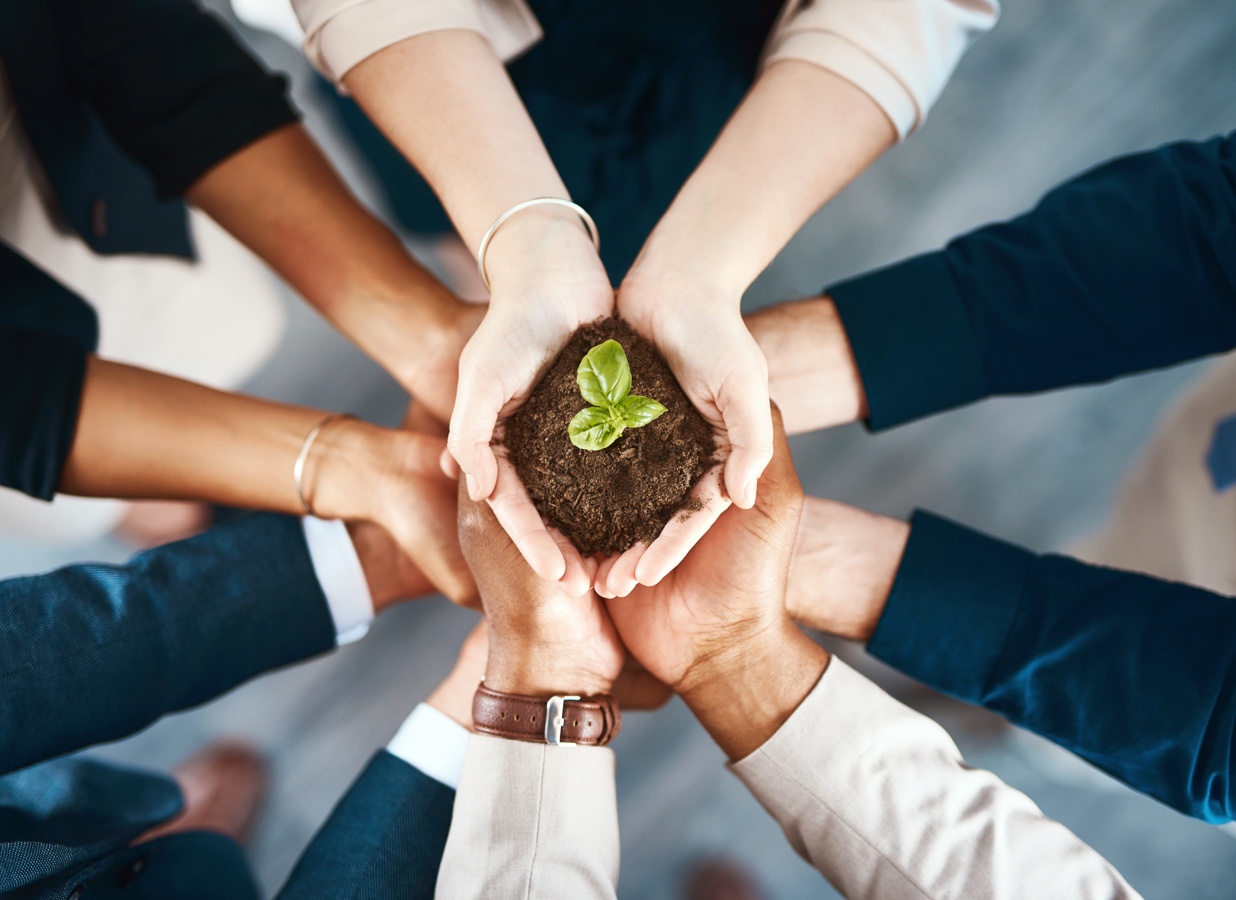 Elderly Living Alone Care Program
In Pingtung County, FET offers TCL adult watches free of charge to low-income and single-living elders as part of our initiative to care for the elderly living alone. This program has garnered significant support from compassionate individuals in the county, fostering a widespread sense of love and community.
5,280 seniors were reached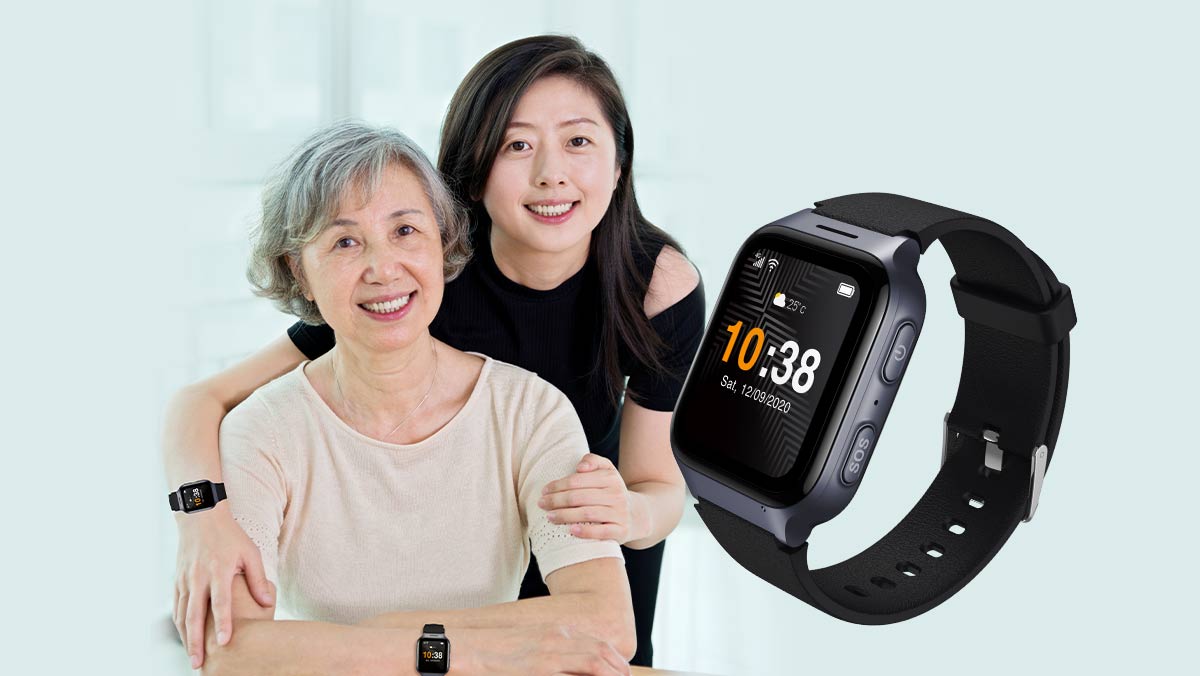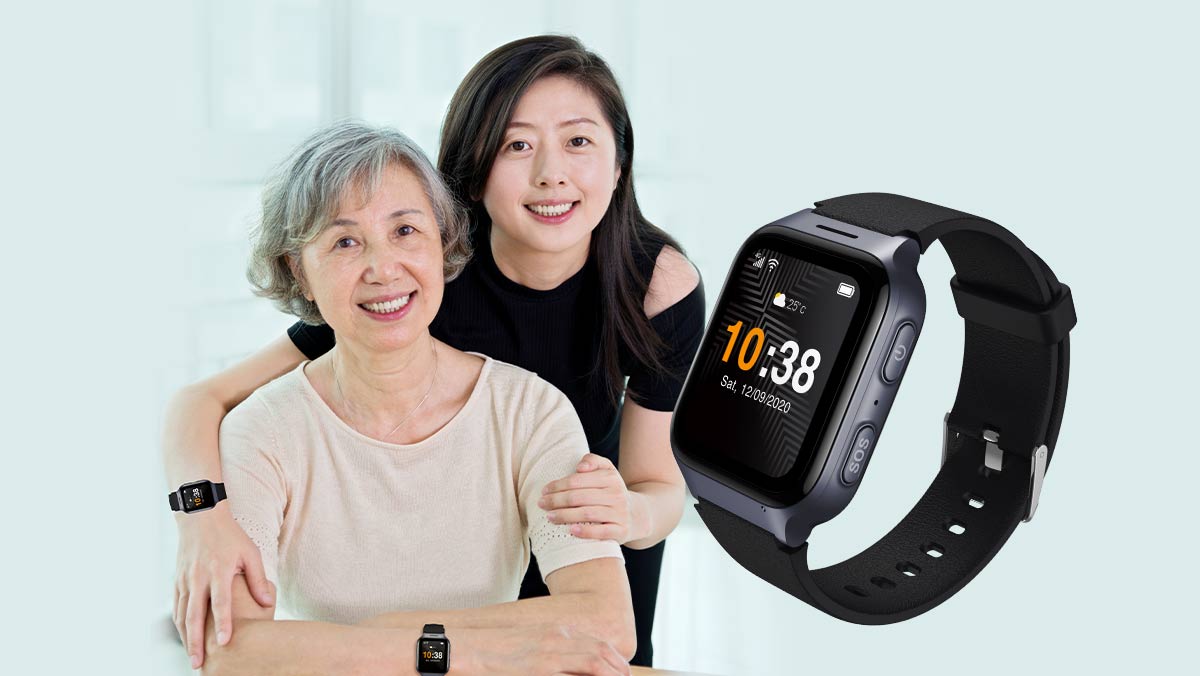 Arcoa "Coating" Magician
Arcoa fulfills its corporate social responsibilities by leveraging its knowledge of professional coating techniques to assist disadvantaged and unemployed teenagers through The Mustard Seed Mission. This initiative aims to help these individuals learn valuable skills, uncover their potential, and develop self-confidence.
Two training sessions were held/51 participants were reached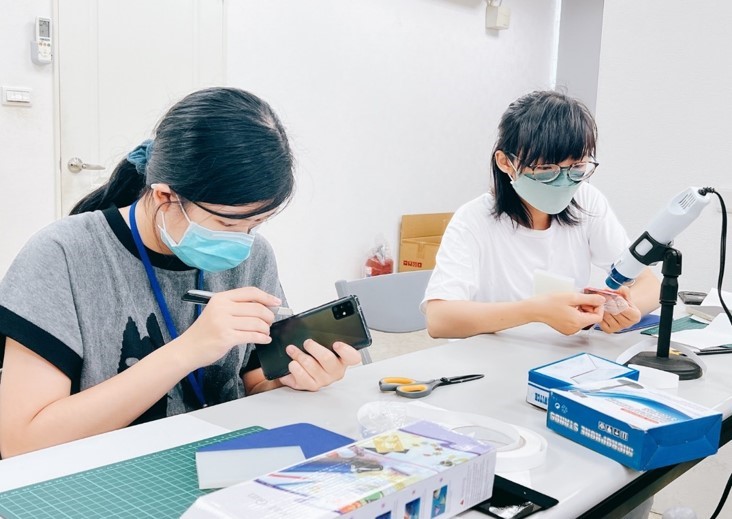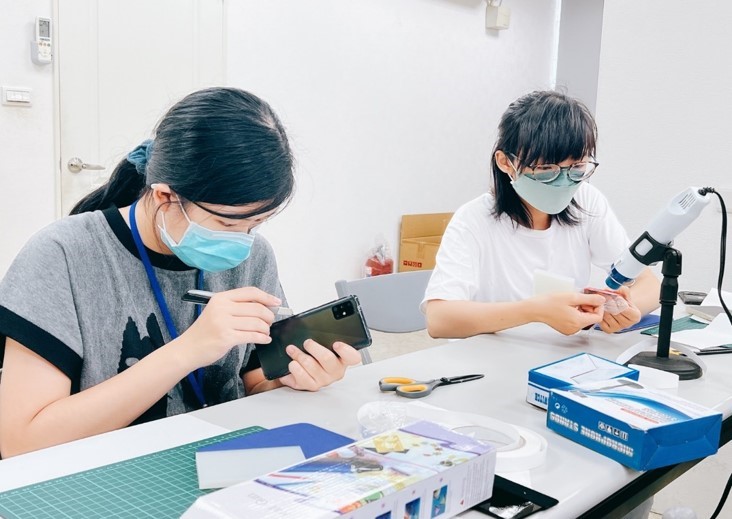 2022 "Yes, I Can. Youth Employment Cultivation" project
Arcoa and the Mustard Seed Mission collaborated to organize the "Arcoa Coating Magician" training course, led by two highly skilled coating instructors from Arcoa. The course consisted of two sessions held in Tainan and Kaohsiung, each spanning four days of intensive professional coating technology training. Arcoa supplied all the necessary coating materials for each student, facilitated practical exercises, and supported disadvantaged and unemployed youths in acquiring valuable skills, uncovering their potential, and fostering self-confidence. This initiative reflects our commitment to fulfilling our corporate social responsibility.
A total of 6 volunteers including lecturers participated during the training period/A total of 20 students participated in the two sessions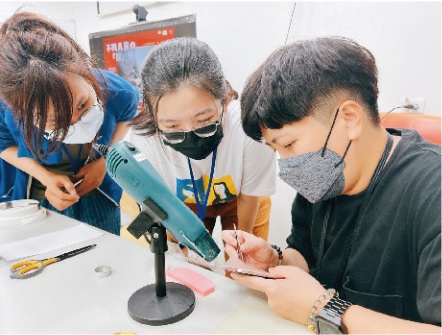 FET supported the home learning during the pandemic outbreak
In response to the government's Learning Never Stops policy, FET is committed to providing the economically disadvantaged and rural children with the support and continuous learning they need amid the COVID-19 pandemic. So far, FET has donated 35,000 prepaid cards with unlimited data usage to the Ministry of Education for the economically disadvantaged children, 200 tablets to Hualien County Government for students in need, and 30 WiFi routers and 50 prepaid cards with unlimited data usage to Teach For Taiwan (TFT) for rural children.In addition, FET's long-term partner, PaGamO, offers online learning programs by providing academic lessons to students who cannot go to school. FET also provides free learning material about digital literacy and technology to allow students to learn and use.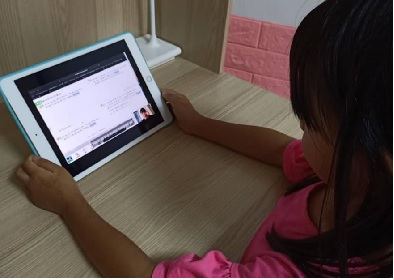 "Caring for the Family, Spread Love Far" Charity Event
Charity sales at stores: FET has been working with the Taiwan Fund for Children and Families to raise funds for children and teenagers' education. Utilizing the advantages of our locations and communication resources, we did a blanket charity sales at nearly 700 stores throughout Taiwan, and set up the "380" donation number, hoping to provide children and teenagers with learning resources.
A total of 3,970 people purchased the Happiness Blankets/789 people donated to 380 SMS/A total of NT$ 1,713,610 was raised/3,300 store employees participated
FET encourages users to adopt e-billing. For each successful e-bill applicant, FET donates $5 to the charity fund to purchase the collaborated charity blankets from FET and Taiwan Fund for Children and Families, which will be donated to the Mennonite Social Welfare Foundation.With the 133,000 e-billing applications from the event website, FET bought 185 charity blanket for the seniors at the Mennonite Social Welfare Foundation.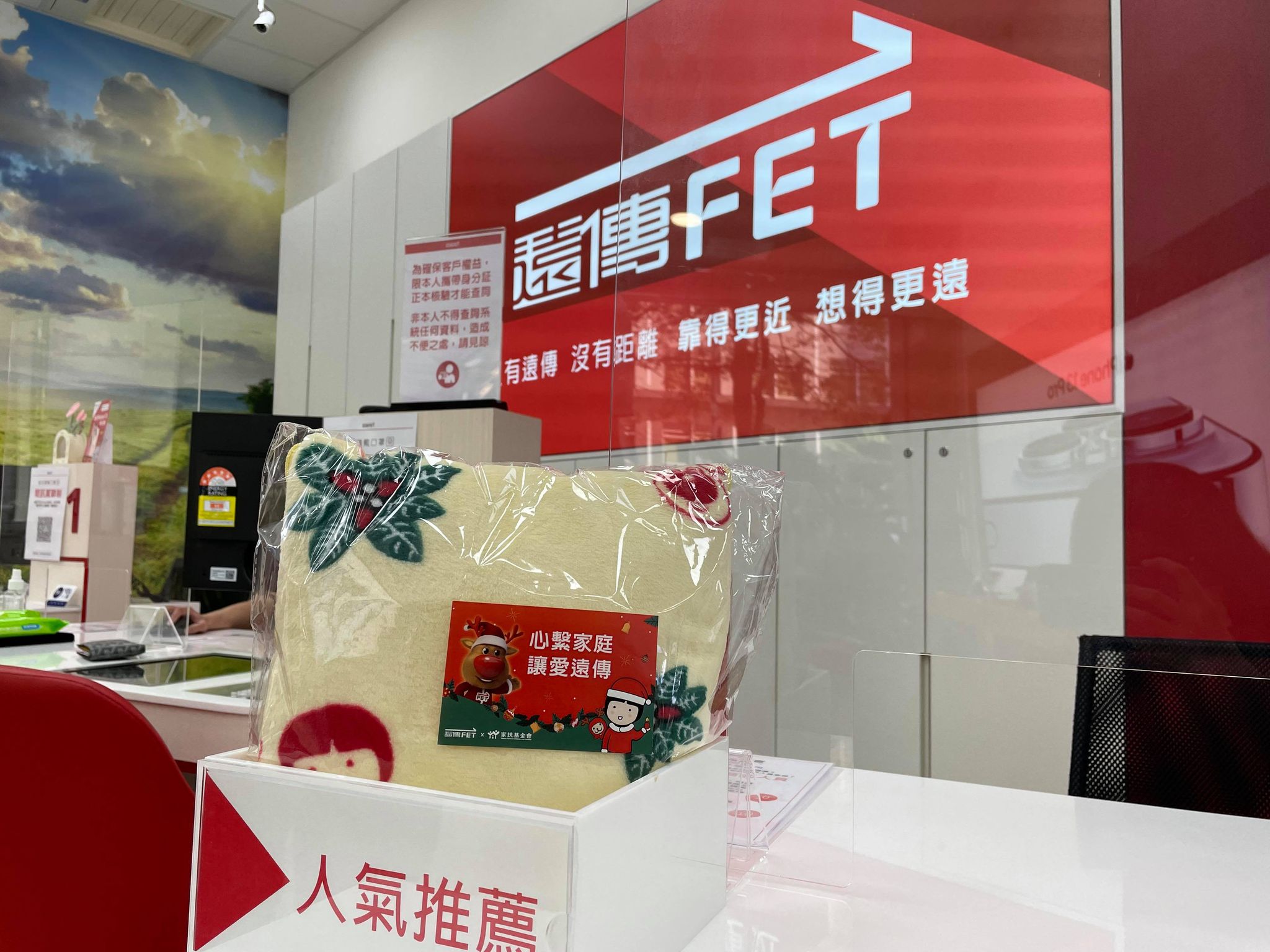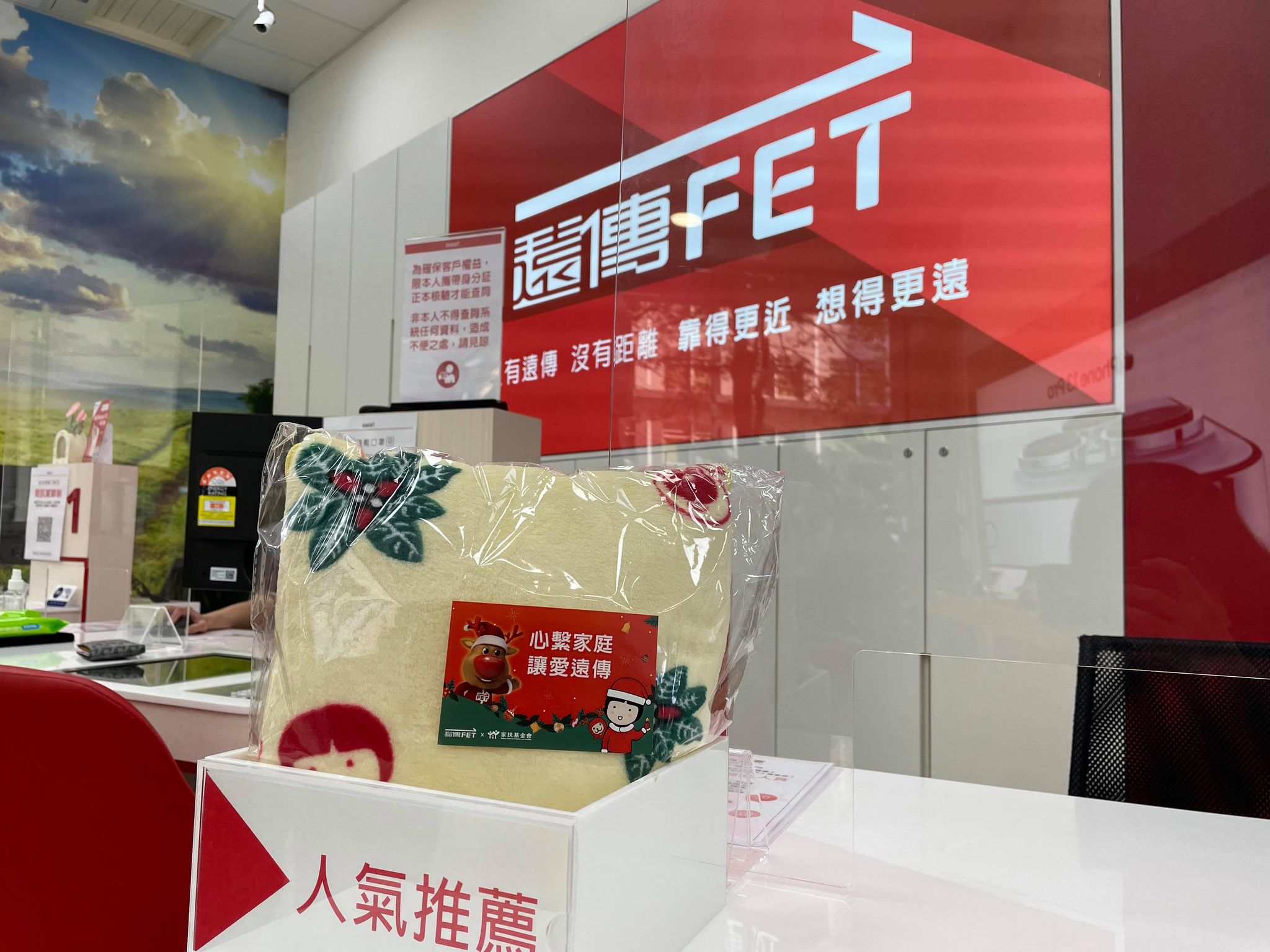 Sustainable Store
FET promoted a project on sustainable stores and operates more than 700 stores across Taiwan to care for neighboring communities, including organize neighborhood activities, teach the elders how to use mobile phones, fund-raising through collection of invoices, blood donation, etc.; also visiting the NGOs during festivals to care for the elderly and children, and assist in fundraising and other activities.
A total of 318 volunteers participated/Reached 79,818 potential customers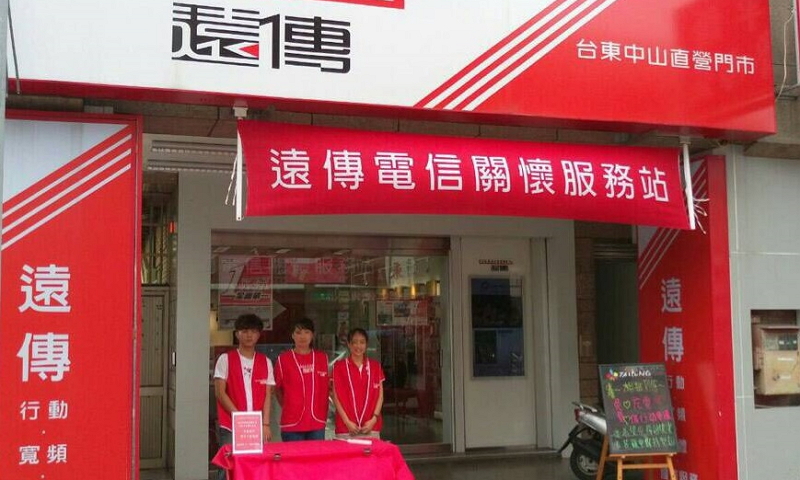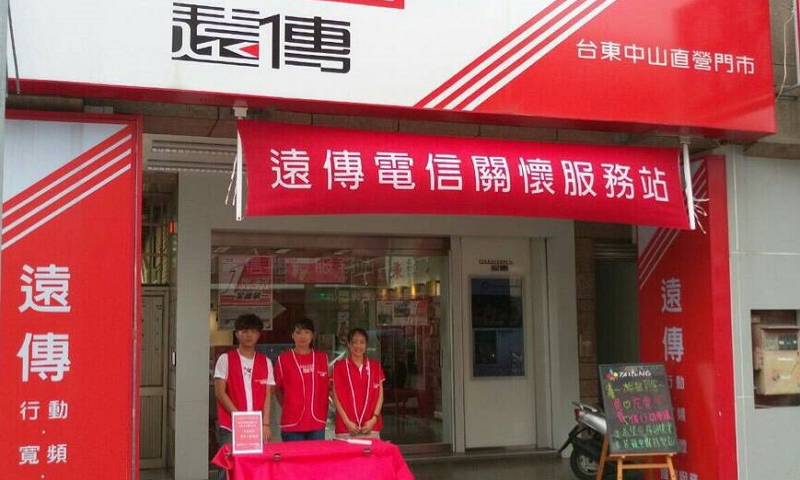 "Kids on the Road" campaign
Far Eastern supported I-LIFE to encourage the youths of the Against the Wind Theatre Company to step out of their comfort zone and learn to interact with others in a two-days no-cost travel mission. FET volunteers worked with youths to build teams, give feedback and encouragement cards. The first stop was at the Yanping North FET Store, where the store staff gifted MRT ticket cards as a reward for the mission and encouraged them.
18 participants from the Against the Wind Theatre Company, 5 FET volunteers, and 6 volunteers from Golden Insurance.