Social Engagement
By combining our core competences and linking online and offline platforms, FET has been committed to promoting "Save Abandoned Children, Spread Love Far" charity activities for many years. Fundraising activities are held to help babies waiting for homes in order to provide better care for the babies and to respond to the UN's SDG 1 no poverty and SDG 3 good health and well-being. In addition, by caring about senior citizens and disadvantaged groups via SMS and supporting the World Vision's "30 Hour Famine" and "Sponsor a Child" programs in action, we also strive to respond to SDG 10 reduced inequalities. In the future, FET will continue to realize the industry advantages of ICT and to remain committed to promoting social innovations to achieve our objectives in balanced social development and to co-create a better society.
"Save Abandoned Children, Spread Love Far" fundraisers
FET has been collaborating with Child Welfare League Foundation for the past 13 years to raise funds to provide better care for babies and children waiting for adoption. By combining our core competences, FET held fundraisers throughout our 800+ stores. The Company also cooperated with friDay media to link online and offline channels in order to build the largest charity network throughout Taiwan which provides the most comprehensive care to children waiting to be adopted.
20,000 persons purchased warmth blankets and donated at our stores
450 persons donated through SMS
225 employees also contributed toward the project
Cumulatively raised NT$3,995,319 and assisted 125 babies and children waiting for adoption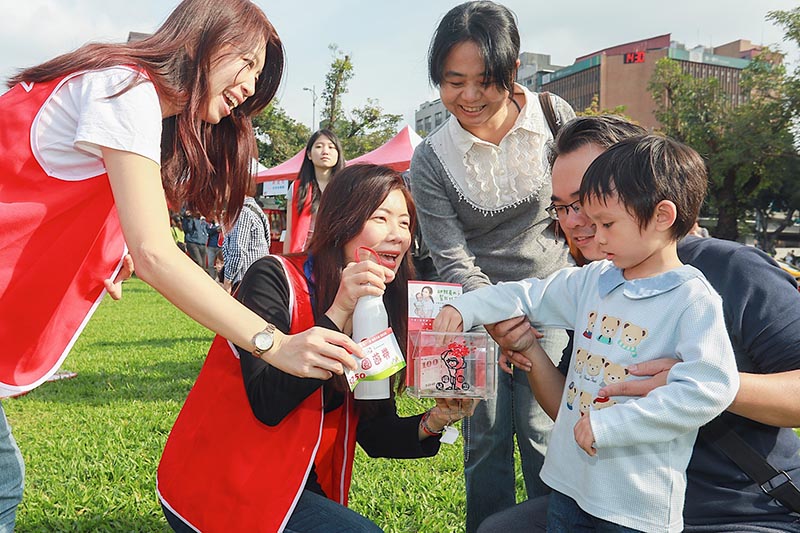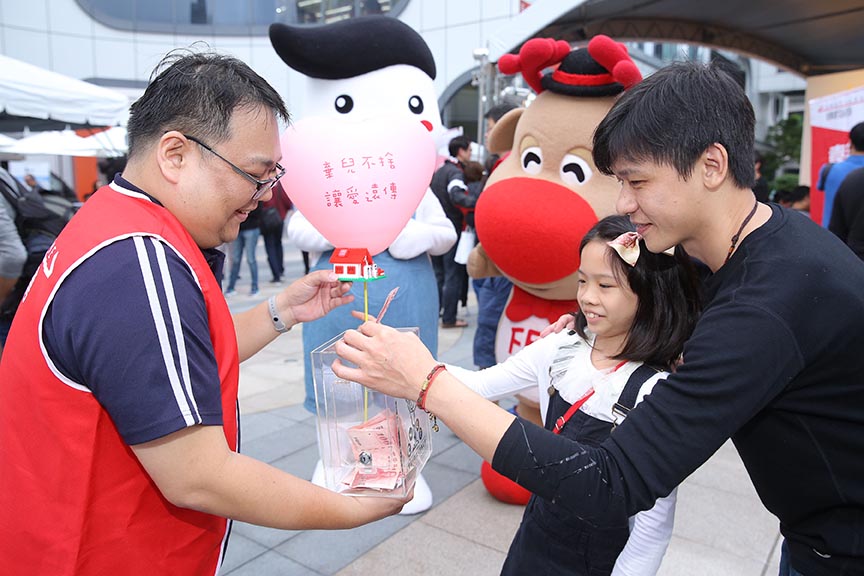 Sustainable Store Project
FET's sustainable store project is promoted in three aspects, low-carbon and environmental protection, innovative caring, and safety and health. By tightly linking FET's directly operated stores with community residents, we demonstrate customer service and community caring in practice. In addition, the ways for caring were also different and based on local needs. For instance, certain stores organized resident classrooms, while others volunteered at NGO groups or elementary schools at remote areas. FET aspires to spread our power of caring and to encourage our directly-operated stores to become the best representatives of the Company through conveying our philosophies of corporate social responsibility and to continuously cultivate FET's positive influence.
Sustainable store projects throughout Taiwan and community management activities at various stores have cumulatively reached 50,908 persons, and were volunteered by 1,890 FET employees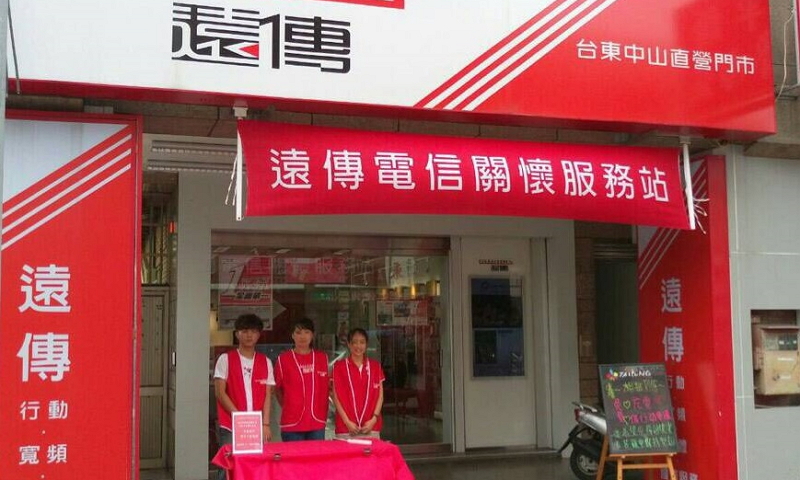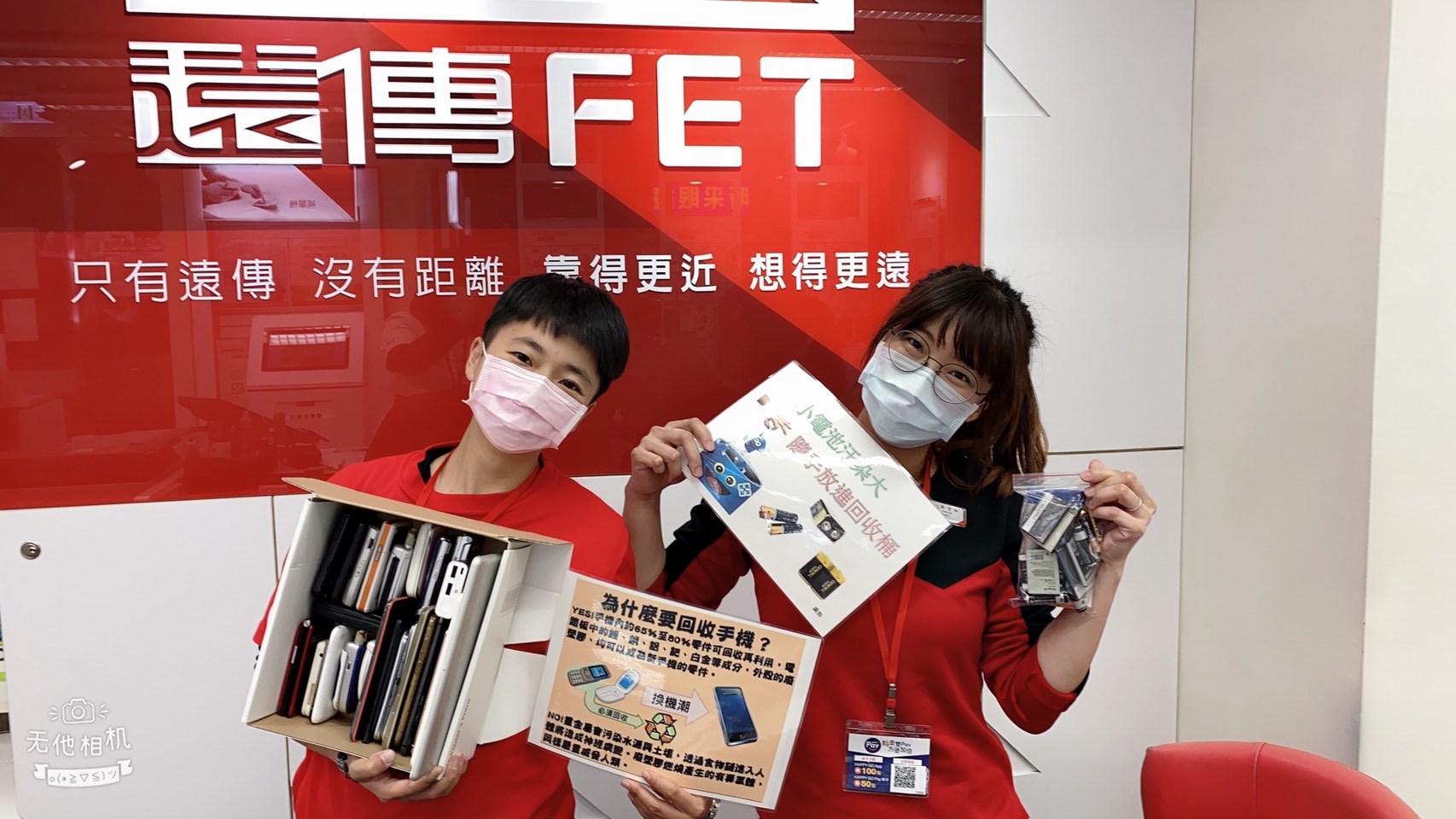 BoBee position tracker device
BoBee position tracker device is a complimentary social service provided by FET. Families and caretakers can apply for BoBee position tracker device for directly-operated FET stores across Taiwan. Once senior citizens with dementia wearing BoBee is found, a dedicated personnel at our notification center will immediately contact his/her family members via APP and telephone to help lost family members to return home.
FET participated in Yuan Ze University's exhibition at Keelung's Taiping Community, and BoBee position trackers were given at the event.
Trackers can be obtained at Long-term Care Center of Keelung Hospital as well as FET stores
Supporting World Vision's "Sponsor a Child" in Action
FET actively promotes information digitization to support World Vision's "Sponsor a Child" program. We support World Vision through "mobilization," ie. By donating hundreds of smartphones, so social workers from World Vision's locations throughout Taiwan can immediately record children's developments, allowing sponsors to receive faster updates on the children, allowing for more timely caring.
Number of children receiving sponsorship in Taiwan: approximately 43,000 children
Cell phone can support up to approximately 60,000 children
Number of social workers using these cell phones: 600 persons
SMS Donations and Care Messages
FET collaborates with various social welfare charities and associations for cell phone-based donations. Users can make donations simply by dialing the donation codes provided by FET.
FET has been working with Far Eastern Hospital's Suicide Prevention Center to send caring messages via SMS on important holidays to provide timely care and reminder for seeking for medical advice.
Cell phone-based donations were made by 818 persons, for a cumulative sum of NT$402,516.
Cared for 832 suicide prevention targets and cumulatively sent 2,298 caring messages via SMS.
Immigrant Care Program
Organization and participation in activities designed for immigrant workers: Vietnamese Lunar New Year, Thai Songkran Festival, Indonesian Idul Fitri, Filipino National Day and Marathon, Indonesian National Day, Vietnamese Mid-Autumn Festival, Indonesian Cultural Festival, and Filipino Christmas etc.
Immigrant worker caring programs are organized in line with the NGO group, One-Forty, in which Indonesian immigrant workers are encouraged to join a Facebook Group designed to learn Mandarin, and free Mandarin textbooks are also given.
Eight activities were organized and were collectively participated by more than 20,000 persons.
The six-month program served 500 persons