Social Engagement
Through the connection of online and offline platforms, FET extends the care to social issues and stakeholders, including rural health care, local care, child protection, migrant care, etc., in response to UN SDGs to eradicate poverty (SDG 1) as well as health and well-being (SDG 3).
FET supported the home learning during the pandemic outbreak
In response to the government's Learning Never Stops policy, FET is committed to providing the economically disadvantaged and rural children with the support and continuous learning they need amid the COVID-19 pandemic. So far, FET has donated 35,000 prepaid cards with unlimited data usage to the Ministry of Education for the economically disadvantaged children, 200 tablets to Hualien County Government for students in need, and 30 WiFi routers and 50 prepaid cards with unlimited data usage to Teach For Taiwan (TFT) for rural children.In addition, FET's long-term partner, PaGamO, offers online learning programs by providing academic lessons to students who cannot go to school. FET also provides free learning material about digital literacy and technology to allow students to learn and use.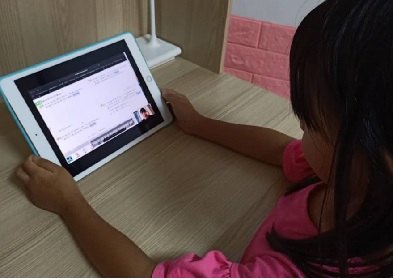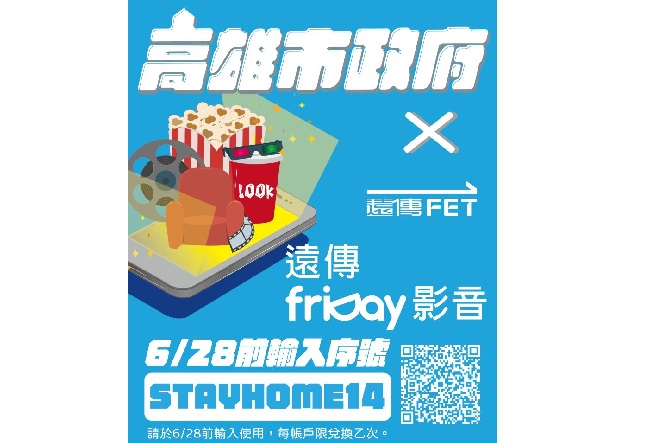 Healthcare
"Remote Diagnostics Project: Spread Health Far: FET provides a cloud-based telemedicine platform offering complete solutions and services with 5G and medical IoT, addressing rural health inequities and meeting the social demands for long-term health care. In May 2021, as Taiwan experienced an outbreak, we help Far Eastern Memorial Hospital to build telemedicine services to reduce the risk of contraction while avoiding interruptions in medical treatment and administration. The 11,000 people in 2021 (incl. 8,000 tele-consults at the Far Eastern Memorial Hospital)
Care through SMS: FET has been working with Far Eastern Hospital's Suicide Prevention Center to send caring messages via SMS on important holidays to provide timely care and reminder for seeking for medical advice. Cared for 1,049 suicide prevention targets and cumulatively sent 2,098 caring messages via SMS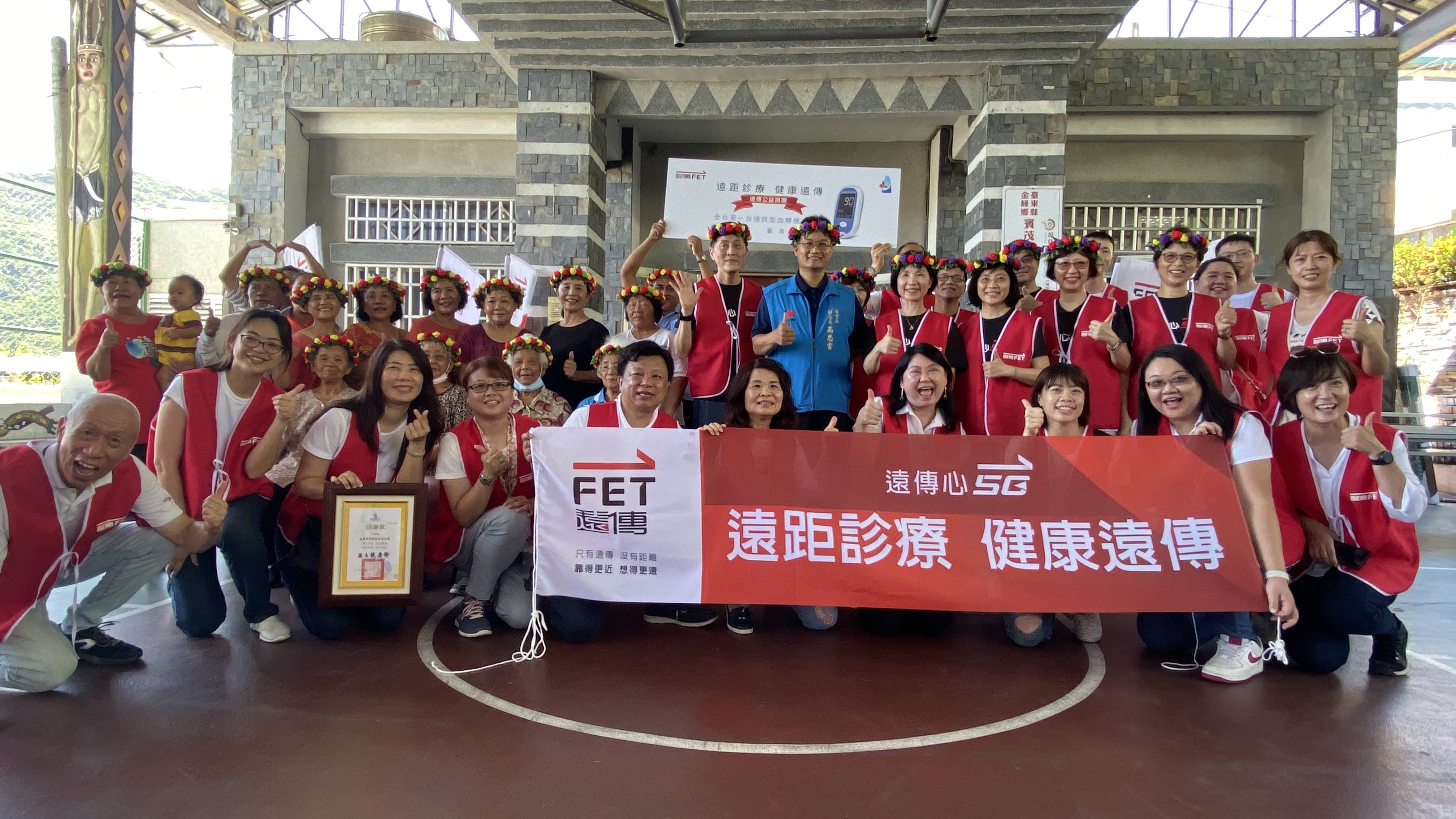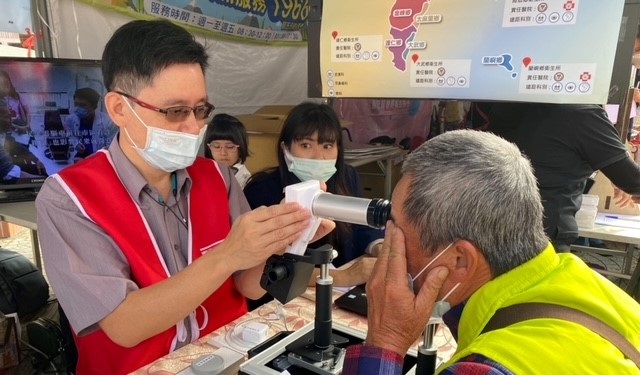 "Caring for the Family, Spread Love Far" Charity Event
Charity sales at stores: Since October, FET has been working with the Taiwan Fund for Children and Families to raise funds for children and teenagers' education. Utilizing the advantages of our locations and communication resources, we did a blanket charity sales at nearly 700 stores throughout Taiwan, and set up the "380" donation number, hoping to provide children and teenagers with learning resources.
A total of 3,970 people purchased the Happiness Blankets, 789 people donated to 380 SMS, and a total of NT$ 1,713,610 was raised
3,300 store employees participated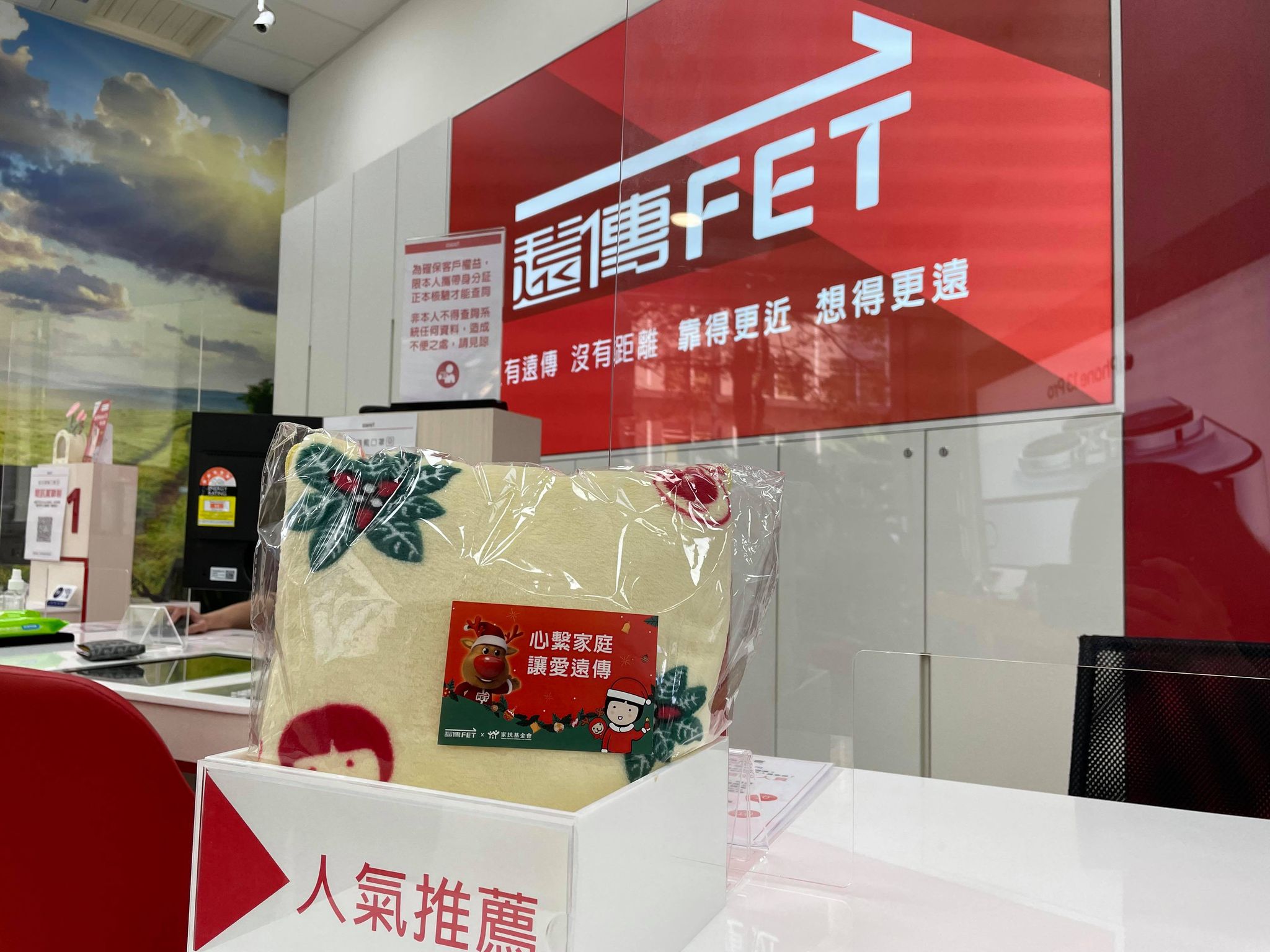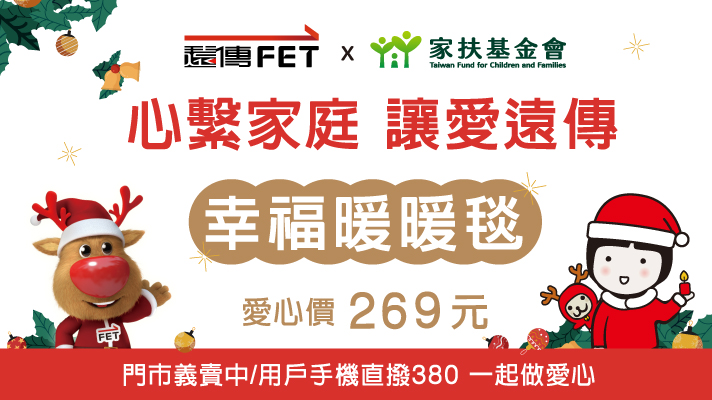 Sustainable Store
FET promoted a project on sustainable stores and operates more than 800 stores across Taiwan to care for neighboring communities, including organize neighborhood activities, teach the elders how to use mobile phones, fund-raising through collection of invoices, blood donation, etc.; also visiting the NGOs during festivals to care for the elderly and children, and assist in fundraising and other activities. A total of 318 volunteers participated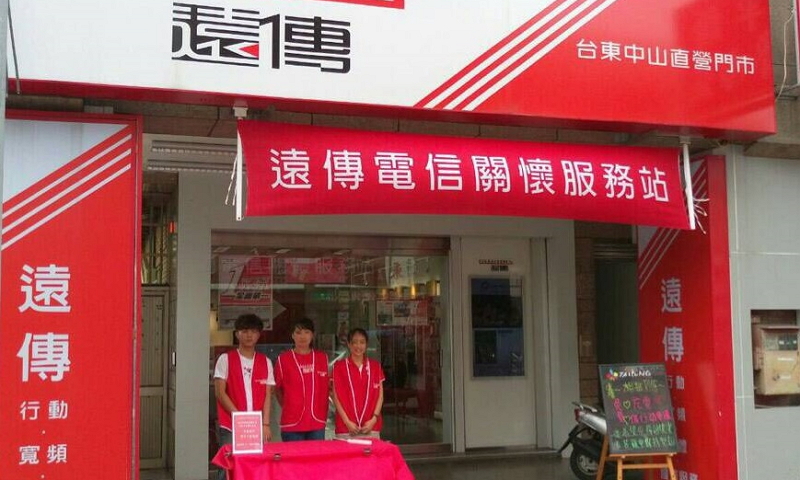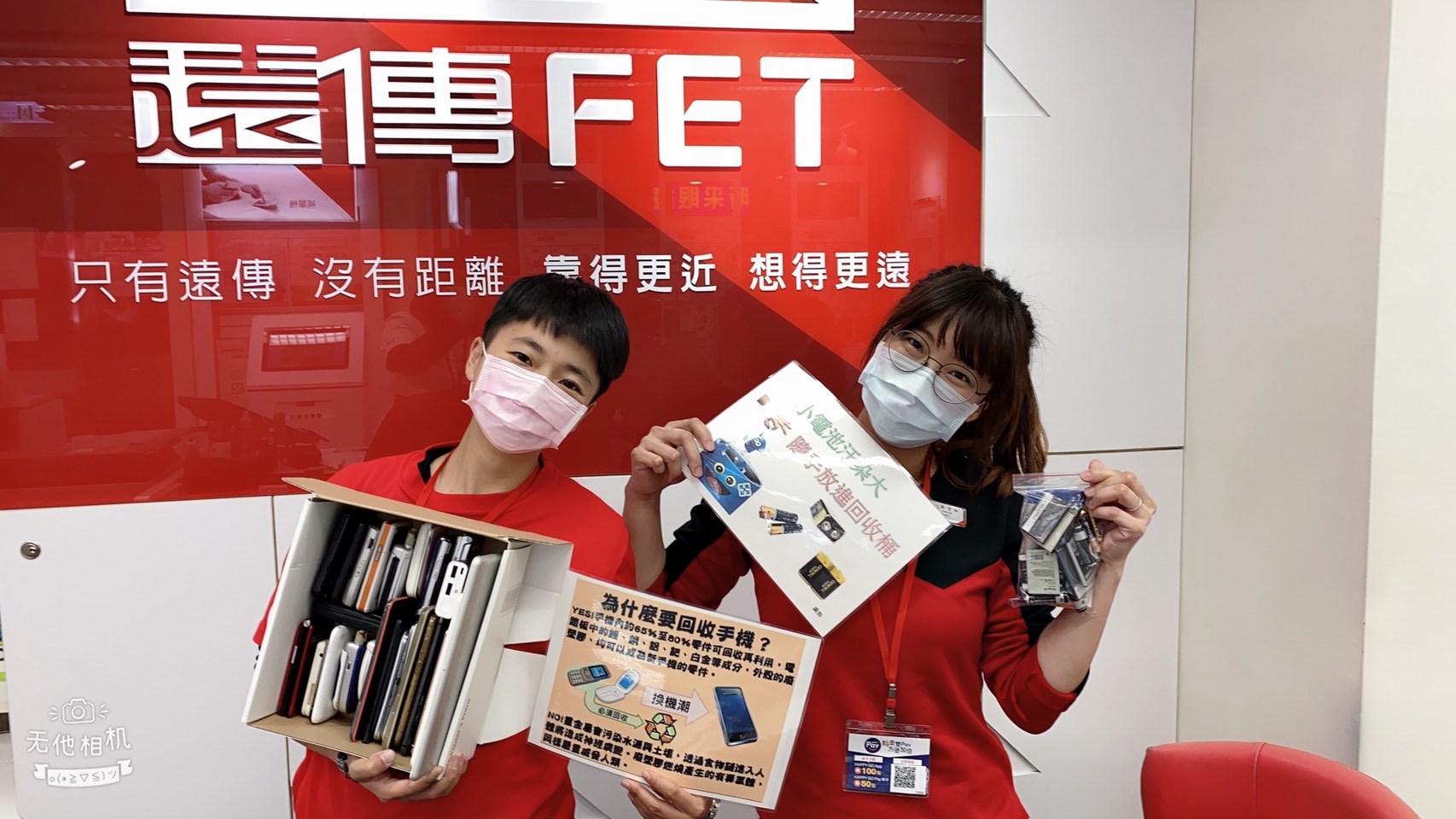 "Kids on the Road" campaign
Far Eastern supported I-LIFE to encourage the 18 youths of the Against the Wind Theatre Company to step out of their comfort zone and learn to interact with others in a two-days no-cost travel mission. 5 FET volunteers worked with youths to build teams, give feedback and encouragement cards. The first stop was at the Yanping North FET Store, where the store staff gifted MRT ticket cards as a reward for the mission and encouraged them.