Stakeholder Communication and Identification
FET values its communication and engagement with various stakeholders highly. For the purpose of fully comprehending the essence of internal and external stakeholder management, we have followed the principles of AA1000 Stakeholder Engagement Standard to identify nine types of stakeholders crucial to our operations, and ensure that we have dedicated communication channels to respond to our stakeholders´ requests and expectations in our daily operations.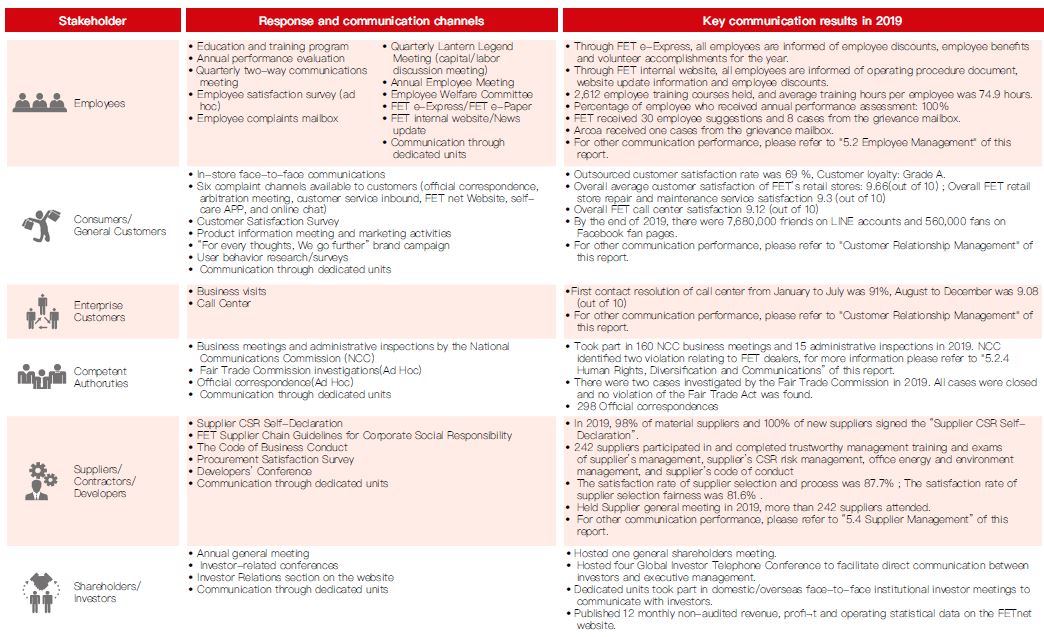 Adjustment Process for Materiality Matrix
Based on the material topics indentified through materiality analysis in 2017, FET conducts annual review and adjustment in 2018 by referring telecom industry's material topics which are recogzined by institutional investors, peer companies and Sustainability Accounting Standards Board (SASB). The Company will also review major news events related to FET into consideration and adjust the material topics after comprehensive evaluation.

Materiality Matrix and Definition of Materiality in 2019